By Steven Kuchuck (USA) and Marianne Kennedy (Australia)
We are excited to begin our tenure as the new co-chairs of IARPP's Local Chapters Committee (LCC). The LCC was started by the IARPP board in 2006, co-chaired by Chana Ullman from Israel and Neil Altman from the United States. The committee was formed to support IARPP members from outside the United States to establish smaller, face-to-face communities to supplement the larger group gatherings at conferences or in online discussions, and also in recognition of language and other cultural challenges that exist in any large, international organization. The chapters provide a range of activities including educational events with local and international speakers, study groups, peer supervision groups, websites, publications, and other activities that meet the particular interests and needs of their local communities. They are self-governing within guidelines established by IARPP, and receive consultation, seed money, and other support from the larger organization.
In just eight years, Chana and Neil helped to establish chapters in Australia, Chile, Greece, Israel, Mexico, New Zealand, Portugal, Spain, and the United Kingdom. We are honored to be following in their footsteps and most appreciative of their visionary work, ongoing commitment to the mission of the committee, and, most recently, their willingness and generosity in orienting us to our new roles.
We look forward to working with the following chapter chairs and their respective executive councils and memberships, and provide their contact information here in case any IARPP members want to be in touch with them:
Australia
Roberto D'Angelo
Email Roberto D'Angelo
Chile
Juan Francisco Jordán
Email Juan Francisco Jordán
Greece
Alexis Mordoh
Email Alexis Mordoh
Israel
Offer Maurer
Email Offer Maurer
Mexico
Alejandra Plaza Espinosa
Email Alejandra Plaza Espinosa
website: http://www.iarpp.mx
Facebook page: https://www.facebook.com/AmigosRelacionales?fref=ts
New Zealand
Andrew Duncan (Chair)
Minh Truong-George  (Secretary)
Email Andrew Duncan or MinghTruong-George
Portugal
Frederico Pereira
Email Frederico Pereira
Spain
Alejandro Ávila Espada
Email Alejandro Ávila Espada
website: IARPP España
United Kingdom
Aaron Balick
Email Aaron Balick
In the coming weeks and months, we will be contacting all chapter leaders to introduce ourselves and see how we might assist in continuing Chana and Neil's efforts to support and grow their chapters. We will also be thinking about parts of the world that might be interested in and benefit from forming their own local chapters of IARPP.
We welcome your ideas about how to help develop and maintain our vibrant international IARPP community, and invite you to be in touch about this or any related matters. Thank you for the opportunity to introduce ourselves in these new roles, and we look forward to working with many of you on behalf of the organization.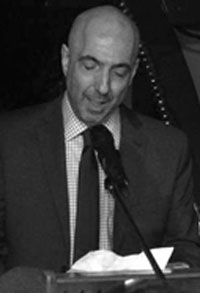 Steven Kuchuck, LCSW, LCC Co-chair and IARPP Board Liaison
222 West 14th Street, Suite 5M
New York, NY 10011
USA
Email Steven Kuchuck
website: www.stevenkuchuck.com
Amazon author page: https://www.amazon.com/author/stevenkuchuck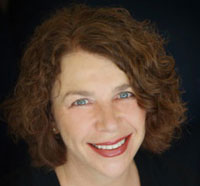 Marianne Kennedy, MA, LCC Co-chair
Registered Psychologist and Psychotherapist
Level 1, 215 Darling St
Balmain, NSW 2041 Australia
Email Marianne Kennedy