Philip A Ringstom (USA)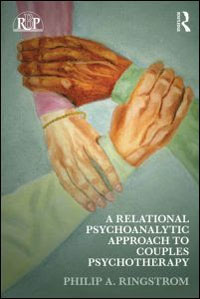 A Relational Psychoanalytic Approach to Couples Psychotherapy presents an original model of couples treatment integrating ideas from a host of authors in relational psychoanalysis. It also includes other psychoanalytic traditions as well as ideas from the social sciences. This book addresses a vacuum in contemporary psychoanalysis devoid of a comprehensively relational way to think about the practice of psychoanalytically oriented couples treatment.
In this book,Philip Ringstrom sets out a theory of practice that is based on three broad themes:
1) The actualization of self experience in an intimate relationship
2) The partners' capacity for mutual recognition versus mutual negation
3) The relationship having a mind of its own
Based on these three themes, Ringstrom's model of treatment is articulated in six non-linear, non-hierarchical steps that wed theory with practice – each powerfully illustrated with case material. These steps initially address the therapist's attunement to the partners' disparate subjectivities including the critical importance of each one's perspective on the "reality" they co-habit.Their perspectives are fleshed out through the exploration of their developmental histories with focus on factors of gender and culture and more. Out of this arises the examination of how conflictual pasts manifest in dissociated self-states, the illumination of which lends to the enrichment of self-actualization, the facilitation of mutual recognition, and the capacity to more genuinely renegotiate their relationship. The book concludes with a chapter that illustrates one couple treated through all six steps and a chapter on frequently asked questions ("FAQ's") derived from over thirty years of practice, teaching, supervision and presentations during the course of this books development.
A Relational Psychoanalytic Approach to Couples Psychotherapy  balances a great range of ways to work with couples, while also providing the means to authentically negotiate their differences in a way which is insightful and invaluable. This book is for practitioners of couples therapy and psychoanalytic practitioners. It is also aimed at undergraduate, graduates, and postgraduate students in the fields of psychiatry, psychology, marriage and family therapy, and social work.
 Reviews
"This outstanding new book is, to put it simply, the best book out there on the application of cutting-edge psychoanalytic thinking to couples therapy. Ringstrom writes in a nonjudgmental, even-handed way about the joint contributions to conflict from both partners. The problems of blame, failure of mutual recognition, and difficulties in self-actualization are clearly laid out. He recognizes the power of unconscious repetitions in intimate relationships, but he writes with an optimism that offers hope to the therapist and to the couple that their conflicts are not etched in granite and ultimately can be negotiated and managed in the service of a more fulfilling relationship. Most of all, he offers a clear and clinically useful road map to guide both the beginning therapist and the experienced clinician. I highly recommend it to all clinicians since even those patients in individual treatments must learn to live in dyads."
– Glen O. Gabbard, MD, Author, Love and Hate in the Analytic Setting
"Dr. Ringstrom's book, A Relational Psychoanalytic Approach to Couples Therapy, perfectly lives up to the promise inherent in its title. It provides not only a step by step, organized model of the clinical process fundamental to Ringstrom's approach to working with couples, replete with rich case illustrations; its opening chapter also offers a deeply comprehensive, yet eminently readable, theoretical explanation for the Relational framework itself. But the book goes even further than the promise it makes. It is about couples treatment, to be sure, but more, it provides a basis for understanding and conducting treatment in any modality: adult, child, adolescent, and family. What a gift to the clinician!"
– Estelle Shane, is Founding Member, Training and Supervising Analyst, and Faculty Member of Institute of Contemporary Psychoanalysis, and Training and Supervising Analyst and Faculty Member of New Center for Psychoanalysis, Los Angeles
"Ringstrom approaches couples therapy not with a narrow view of resolving psychological conflict, but with the conviction that we enter couple relations with the hope of a fuller self-development and creativity that can only emerge in robust, mutually recognizing engagement. In this theoretically wide-ranging and ambitious account he offers both a concise guide to relational thought and a vivid account of work in the consulting room that brings theory to life. In a voice that is at once remarkably clear and humane he depicts the core struggle in which two human beings strive to awaken one another, caught between repeating the dreaded past and the hope for fulfillment of deep longings. A Relational Psychoanalytic Approach to Couples Therapy is a book imbued with deep empathy and thoughtfulness about the purposes and perplexities of love."
      – Jessica Benjamin, author, Shadow of the Other, Intersubjectivity and Gender in Psychoanalysis,(Routledge, 1998); Supervising Faculty, New York University Postdoctoral Psychology Program in Psychotherapy and Psychoanalysis
Use code IRK71 at www.routledgementalhealth.com to save 20%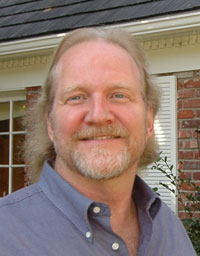 Philip A. Ringstrom, PhD, PsyD, is a Senior Training and Supervising Analyst and faculty member at the Institute for Contemporary Psychoanalysis in Los Angeles. He is a member of the editorial boards of both the International Journal of Psychoanalytic Self Psychology and Psychoanalytic Dialogues. He is also a member of the International Council of Self Psychologists, and on the Board of Directors of the International Association of Relational Psychoanalysis and Psychotherapy. The cover painting is by the author.