January 10 & 11, 2013

By Shaily Wardimon
Edited by Mitchel Becker
The Concept of the Conference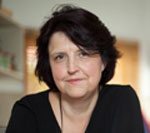 With the beginning of a new year, The Israeli Forum of Relational Psychoanalysis recently held its first annual conference in hope that many will follow.
This two day conference, the result of much thought and deliberation, was designed with a wish to create a space that would allow for the expression of current viewpoints on the ever-evolving core issues concerning relational psychoanalysis, while also offering a platform for new agendas and new voices to be heard and shaped.
According to Sharon Ziv Beiman, chair of the Israeli chapter of IARPP, "This conference corresponds with the founding conference in 2006 – "Ma Nishtana Ha'dialogue Ha'ze" ('How does this Dialogue Differ from all Others') – in which we were primarily concerned with defining relational thought vis a vis psychoanalytic thought in general. Seven years of constant activity have passed since then and members of the Israeli Forum of Relational Psychoanalysis and Psychotherapy felt the need for another conference, one that would address current concerns, thoughts and wishes. "
The conference was structured so that each participant took part in one intense workshop during the two day conference. The intention was to deepen the spheres of engagement by focusing on one theme with a collective reflection upon it. This focus allowed for learning, discussing and the creating of ideas. This decision to structure the conference this way signified a dual emphasis: first, the need for relational thought to evolve, re-imagine itself, capture the present moment and search for new meanings and new contexts. And, second, to meet the simultaneous need for a proactive approach — one that encourages the community of relational psychoanalysts and psychotherapists to take an active part in the process and contribute their input.
According to Ziv-Beiman, "The uniqueness of this recent conference was in these "relational circles" – a large number of workshops that created spheres of engagement in which professionals from various psychotherapeutic backgrounds were brought together to discuss chosen themes in an intimate and profound atmosphere. The themes for the workshops were chosen by the moderators, all leaders in the field. We were glad to be able to include among the workshops one that was specifically dedicated to the meaning and impact of the current political reality in Israel on the therapeutic process. We were pleased to see the great vitality in the participants' response to the conference, allowing all workshops to be full and rich."
Each of the two days of the conference consisted of workshops, followed by a plenary session that contemplated current issues of relationality. The first plenary session was dedicated to Boaz Shalgi's presentation that offered a critical review of Jessica Benjamin's work and the development of her thought from dominance to mutual recognition and ultimately to surrender. The presentation was followed by Rina Lazar's discussion which challenged Shalgi's conceptualizations and featured an open debate that was moderated by Mitchel Becker. Tamar Barnea moderated the second plenary session which included a panel discussion on the development of the relational approach. The panelists , Chana Ullman, Irene Melnick, Ilan Treves, and Sharon Ziv Beiman were presented with four questions that touched on different aspects of the past, present and future of relational psychoanalysis and psychotherapy.
The board of the Israeli Forum for Relational Psychoanalysis and Psychotherapy received very warm feedback on the conference, regarding both the content and the special atmosphere that was created during the workshops. Summarizing and reflecting on the experience, Sharon Ziv Beiman said, "The general feeling is that the combination of the workshops and the plenary sessions allowed for a layered sense of discourse in which theory and its meanings in the various therapeutic contexts were dynamically shaped throughout the conference, transforming the 340 participants into a single creative forum."

The Workshops

1 – You, I, and Us: Relational perspectives of Coupleness as seen in individual and couple therapy
Orna Schur and Irit Kleiner-Paz.
Our two day workshop was intended to think together about the application of Relational-Psychoanalytic ideas to the theory and clinical work of couple therapy.

As therapists, we noticed that the thinking and practice of these two disciplines – couples-therapy and Relational thought-are extremely close. Despite this, there is little writing on the subject and so we took the challenge to create an outline for this integration.

During our 6 hour workshop, which included 4 sessions, we had a wonderful experience of thinking and sharing ideas that grew into many theoretical insights and practical suggestions for our work. The group included 17 professionals, mostly experienced family therapists and some newer to the field. We were moved by the openness of the forum, which enabled a good atmosphere of exchanging ideas and vignettes from our work.

We used a "focusing" technique to get a deep look at our thoughts and feelings about the term "Relational Couple therapy" and as a tool for a quick introduction. We started with philosophical ideas from Levinas and Buber, about the connection to the "other" as a separate being. We also looked at some points of synchrony with Stephen Mitchell's ideas from his book "Can love Last."

The second day's session centered on the reading of Jessica Benjamin's "Bonds of Love." The session began with Orna spontaneously sharing her fascinating dream which gave us all a deep insight to the world of a couple therapist's work concerning enactment in the triangular space. Benjamin's ideas about mutual-recognition, complementarity and the dynamics of "doer-done-to" were most relevant to our work. The last session included a short case-presentation by one of the participants, and ended with a very rich discussion about all the threads we weaved together in this short but dense workshop: the "couplehood" of our clients and ourselves, including the "couple" of us – group leaders; the "marriage" of theory with practice and the important relational contribution to the field.

We are grateful to have had this experience and take with us the understanding how much the setting of the learning group influences the results. We had a great time.
2 – Masculinity, femininity, and In-Between
Effi Ziv and Chana Freund-Shertock
3 – Dissociation: Relational Challenges
Offer Maurer and Maya Mukamel
The aims of our workshop were to introduce the concept of dissociation, to discuss its evolvement in psychoanalytic thought, to introduce relational perspectives on dissociation and to demonstrate their implications in therapeutic practice. Our group enjoyed a wide variety of professional experience and discipline, ranging from students to senior practitioners who are experts in the field of trauma.

We began with a short exercise of attending to bodily experience, in order to demonstrate a kind of a psychophysical reverie that we find useful in the treatment of dissociation. After a short sharing, we linked the exercise to Bromberg and Chefetz's discussion on physiologic countertransference as it takes place in the therapeutic encounter. We also emphasized the role of attending to bodily experience as a possible access to what Stern calls "unformulated experience," and its role in dissociative processes, which are, to a large extent, non-verbal in nature. Participants were invited to bring examples of dissociative phenomena, both in daily life and in the clinic. The examples demonstrated the wide range of dissociative states and their "normal" to "abnormal" phenomenology.

In the second part of the first day, we introduced the history of the concept of dissociation in psychoanalytic thought, beginning with Janet and Freud's diverging paradigms, to contemporary theoretical and practical contributions. We emphasized Bromberg and Chefetz' "not-me" states, Davies and Frawleys' transference-countertransference matrices, Stern's enactments of dissociation and Guralnik's elaboration on the cultural and social contexts of dissociation. We discussed how changes in the way we view the self (as multiple as opposed to unitary) and the therapeutic encounter (as a shared experiential field as opposed to the one-person's psychology) also changed our understanding of dissociation and its treatment. We demonstrated relational contributions to the theory on dissociation and to clinical practice using short clinical vignettes.

On the second day our discussions revolved around issues of identifying dissociation, enactments of dissociation, somatic experiences as indicators of dissociation, attending to unformulated dissociated experience, the role of politics and gender in dissociative phenomena, and more.

A recurring pattern occurred in the group in which the difficulties described by the presenting therapists were identified by the group as being rooted within an enactment, a fact that at first was only partly or only intellectually recognized by the presenting therapists themselves. Gently the group had pointed the ways in which dissociative processes were operative and helped the therapists own what was previously deemed "not-me." To our amazement, this process repeated itself three times. Upon our inquiry as to how it felt to have experienced this shift from having a side of them being regarded as "not-me" to having it become felt as "me," the responses were also interestingly quite similar. They described the beginning as some sort of an uneasy sense of resistance to what was being offered to them by the group, followed by a phase of reconsideration (aided by the conceptual framework that was laid in the previous part of the workshop) to a final feeling of something like "'a-ha'…so that's what this is… it could actually be ME!" It is with great appreciation that we say that our group's participants opened their hearts and brought a true sense of tenderness that created an atmosphere of safety, enabling all of us to get in touch with distinct '"not-me" aspects of our selfhood, and for this we are deeply thankful.
4 – Otherness and Reverie: Supervision in a Relational Approach
Chana Ullman and Avi Berman
5 – Dreams as the Royal Way to the Unknown
Sandra Halevi and Ilana Laor
Our workshop focused on the contribution of the Relational Approach to understanding of dreaming. We suggested that dreaming is an extremely valuable phenomenon for the understanding of psychic reality. Dreaming is not only the royal road to the unconscious as Freud put it, but also a unique way to the unknown: the "unformulated experience" [D.B. Stern], the experience of foreign states in oneself [Bromberg], the unthought known [Bollas] and more.

According to this view association and dissociation of emotional states are present within the intersubjective context, and the actual field for exploration of unaware content is the rich space of mutual interaction. It seems to us that focusing merely on intrapsychic associations, and interpreting the dream through the patient's unconscious is not enough. The therapist and patient construct their own and their partner's self states within the interaction. The therapist's role is to extricate and formulate those self parts out of the mutual field in order to facilitate the patient's growth.

Bromberg recommends bringing the dreamer into the room, and let the dream's reality be actualized in the encounter. This encounter creates an authentic "here and now" experiential understanding of the dream rather than a theoretical understanding. [As saying our Sages: "as many commentators so too the number of interpretations"].

The workshop expanded these theoretical concepts with reference to works of Bromberg, Leowald, Blechner, Lipman and Bollas. We attempted to link the theoretical conceptualization to clinical process based on dreams brought by the participants.

Our invitation to participants to bring dreams from their clinical work constituted an exciting and most surprising part of the workshop. The participants' willingness to share was rich. The processes we were talking about grew alive before our eyes. For example, when one of the participants recounted her relating only to some elements of a dream and rejecting others, the group enabled her to repossess and integrate the rejected parts which presented themselves as an enactment in the room.

The group shared feelings and emotions, not just understandings, which led to the group becoming a kind of "dream team" as well. The workshop exceeded our hopes and probably those of the participants which were expressed by their wish to continue the workshop in the future.

Bollas, C. The shadow of the object, Free Association Book, 1987

Blechner, M.J. (1995). The Patient's Dreams and the Countertransference. Psychoanal. Dial., 5:1-25

Bromberg, P.M. (2000). Bringing in the Dreamer: Some Reflections On Dreamwork, Surprise, And Analytic Process, Contemp. Psychoanal., 36:685-705.

Lippmann, P. (2000). Dreams and Psychoanalysis: A Love—Hate Story. Psychoanal. Psychol., 17:627-650.

Loewald, H.W. (1960). On the Therapeutic Action of Psycho-Analysis. Int. J. Psycho-Anal., 41:16-33
6 – Psychotherapeutic Technique in Psychoanalytic Psychotherapy:
A dialogue between psychoanalytic orientations
Talia Applebaum-Peled and Shlomo Beinhart
7 – The Relation between Interaction and Intra-psychic in the Therapeutic Situation
Irene Melnick and Tamar Barnea
In this workshop we worked on the back and forth movement between listening to the patients' material as representing their intrapsychic concerns and listening to the interaction in the here and now of the session. What do patients bring with them into the interaction with the analyst, and how are their intrapsychic conflicts played out in the interaction with the emotionally involved analyst?

Using clinical material from ongoing treatments, the group considered how issues of shame, guilt, deadliness and sexuality are enacted in the interaction, and how they are approached by the relational analyst.

The focus of the discussion was on the unique presence of the relational analyst in the day to day analytic work, at times when there is no apparent enactment, clash or any acute drama.

Two papers served as theoretical background for the clinical discussion (They were read by the participants prior to the workshop):

Davies, J.M., (2004): Whose Bad Objects Are We Anyway? Repetition and Our Elusive Love Affair with Evil, Psychoanalytic Dialogues, 14:6, 711-732.

Stern, D.B., (2010): Unconscious Fantasy Versus Unconscious Relatedness; Comparing Relational/Interpersonal and Freudian approaches to clinical practice. Contemporary Psychoanalysis, 46:1, 101-111.
8 – Patients within Us – Therapists' Transformations as Influenced by the Significant Relationships and Encounters with our Patients
Orna Kisalsy and Adit Nir
9 – Intimate Strangers: Movement between Third in the One and One in the Third
Rina Lazar and Mitchel Becker
This workshop lead by Rina Lazar and Mitchel Becker started with Ogden's rather strange first meeting with Searles. These strangers who knew each other in rather a strange intimate way used a third – a tape recorder and a tape of the twenty first year of Searles and his patient attempting to somehow emotionally meet each other.

And similarly the group of twenty four therapists made an effort to understand what emotional storm is ignited when two strangers meet in the intimate place called psychoanalysis.

We were all struck by the necessary sense of destruction and disaster that was always pending in the stories we told each other. And, the need for a sense of courage that isn't always available to make the leap of intimacy possible.

The strangeness and quest for newness as seen in the primal scene serves to ignite the sense of curiosity, search and shared secret. There is a delicate balance that each subject plays out between intimacy and separateness.

The third plays an incredibly important place in facilitating this delicate balance between life and death, play and submission, love and hate. In this vain, participants were encouraged to discuss their reveries in therapy as a third that contains, demands, intrudes, and can ultimately expand and link.
10 – In Search of Links between the Psyche and Society and between Therapy and Politics
Arnona Zahavi and Tova Buksbaum
The purpose of the workshop was to create awareness and familiarize participants with politically informed psychotherapy, within a hands-on group experience.

The first part was devoted mainly to exploring the political psyche on the personal level. We started out by having participants share the process they went through while choosing and arriving at this specific workshop. For all participants this turned out to be quite an ambivalent choice. It became clear that the subject of the workshop caused curiosity and a wish to learn on the one hand, but also a need to turn away and withdraw from what might turn out to be boringly political and insignificant on the other hand. We then invited the participants to share childhood experiences of otherness in their social contexts, and were amazed how quickly all misgivings gave way to extremely emotional and authentic personal stories, needing to be shared in this new but rapidly intimate group. It felt as if in a single stroke people moved from standing hesitantly on the shore to communally diving into deep waters. The personal stories brought out into the open many heart rending moments and relationships having to do with discovering prejudice, racism and ignorance – others' as well as one's own – in the face of sexual orientation, interracial marriages, mental and physical handicaps, intergenerational conflicts, and more.

The second part of the workshop was devoted to exploring professional aspects, such as the responsibility and needs of therapists dealing with, or rethinking, their patients' issues in a political context. Participants were invited to share clinical vignettes from their patients' and supervisees' sessions, as well as from their own therapy or supervision, where they had felt that political issues were present in some disturbing or pertinent way. Once again, stories were shared in an open way, enabling the group to offer new insights. The themes brought forward dealt with the processes that arise once political differences or similarities are noticed within the therapeutic setting, bringing about, in the therapist, inner conflicts between wishing to use ones otherness to promote closeness, vs. wanting to hide the otherness in oneself in order to preserve therapeutic safety. The stories were mostly within the contexts of migration, political activism, criminality, Jewish-Arab relations, and more.

It was quite interesting to note the different climate between the first, emotionally overwhelming, first day, and the second, hesitant and quieter, second day. In retrospect, it seems that the potency of the political-therapeutic issue took us all, group leaders and participants, by surprise. The caution of the second day was probably needed as balance to the explosive intimacy brought about during the first day.

At the end of the workshop, the prevailing feeling was that people gained quite a lot, realizing that being able to talk openly about political aspects of personal experiences brings great relief. However, many also acknowledged the complexity of these issues, and the fear that awareness does not always help overcome the tendency to keep the political away from the therapy room. In summation, there seemed more questions than answers, together with a wish to have more such workshops available, as the need to learn more became apparent.

As for our own process as group leaders: this workshop is one that we have been planning and trying to promote for several years, and until now have been unsuccessful in finding a hosting venue. The fact that this workshop did take place at this conference is only thanks to the insistence and perseverance of the organizers. There is no doubt that the relational framework is the right base for exploring the relationships between the therapeutic and the political; and so, to the vision and support of the organizers, we are very thankful.
11 – Creativity and Co-creating in the Therapeutic Process
Ahuva Barkan and Ilan Treves
12 – Key Concepts of Relational Psychoanalysis and Psychotherapy –
Sharon Ziv-Beiman and Doron Weinstock
13 – The Self and Multiple Selves
Roni Baht and Jeremy Rose
This workshop provided our participants with an opportunity to explore the fascinating dialectic between the universal sense of ourselves as a cohesive and integral being and the similarly universal intuitive knowledge that we are comprised of many selves, self states, or autonomous identities.

On the first day of the workshop we explored theoretical and clinical concepts of the self, with the help of S.A. Mitchell's excellent analysis of the topic in Contemporary Perspectives on Self: Toward an Integration (1991) and Bromberg's inspiring article Standing in the Spaces: The Multiplicity of Self and the Psychoanalytic Relationship (1996), emphasizing the historical theoretical dialectic between the various psychoanalytic schools of thought, as well as key clinical Relational concepts such as enactment and dissociation in an intersubjective context.

On the second day of the workshop, we demonstrated the clinical application of these concepts using a process-oriented group supervision approach which focuses on the psychodynamic information manifested in the participants' experience and reverie. This enabled the participants to witness the embodiment of the multiple selves invoked in the supervisee/client dyad as enacted by the other group members, as well, as the fascinating expressions of dissociation in all the participants.

We were both very moved to see the 16 member group of participants, comprised of both very young and very experienced psychotherapists from a large range of professional backdgrounds, responding with such openness and enthusiasm, apparently both to the Relational spirit and approach as well as to the unique venue of the conference which created an opportunity for every participant to be personally engaged.
14 – Together and Apart: Promoting Dialogue Abilities with Adolescents and Parents
Esther Bamberger and Orya Tishby
The relational literature has not dealt much with the treatment of adolescents. Specifically, very little has been written on the relationship of adolescents and their parents and how to treat ruptures in the adolescent-parent relationship in psychotherapy.

This workshop focused on introducing core relational concepts, such as: "two person psychology," "mutual recognition," "rupture and repair," "attachment individuation," and their relevance to parent-adolescent relationships. In the first section of the workshop we examined how the relational perspective contributes to our understanding of the common conflicts of adolescence concerning identity, sexuality, independence, values, and relationships beyond classical psychodynamic theories. This part consisted of two lectures and a group discussion around vignettes from the participants' own experiences of adolescence and parenting adolescents.

In the second part of the workshop we discussed different ways of applying these understandings to clinical practice with adolescents and their parents, using a case example, discussions in small groups and role play. Initially, we discussed general principles of technique and setting, focusing on a treatment model with a single therapist meeting alternately with the parents and the adolescent. Being a single therapist working this way allows for acknowledging multiple perspectives of all family members and their mutual impact. The therapist "holding" the subjectivities of both the adolescent and the parents experiences a multitude of tensions that arise from all participants, such as split loyalties and confidentiality. This position demands a great deal of inner flexibility from the therapist, who constantly needs to shift between different relationships, perspectives and subjectivities.

We examined ways of enhancing reflection on "self," "self in relation," and "other" with each family member separately, in order to expand mutual recognition in all dyads. The next phase was to try and create interventions that would enhance the dialogical ability between parents and adolescents. The final discussion focused on participants' reactions to these new formulations, their experience of trying out new interventions, and how they can apply these ideas in their practice. We enjoyed and felt enriched by this experience, both by our partnership and by the meeting with the clinicians who attended the workshop.
15 – Body and Psyche as One? Whose and Which Body?: A Psychoanalytic Perspective
Gila Ofer and Gila Horesh

The Plenary Sessions
Plenary 1:
A Move in the Movement: Different voices in Relational Thought
Presenter: Boaz Shalgi –
The Cat Ate our Tongue – But It Gave It Back: Benjamin's Journey from Domination to Surrender.
Discussant: Rina Lazar- Tongues of the Cat: A Journey between Tongues
Moderator: Mitchel Becker clickable title to description below #1
Plenary 2:
Panel Discussion: Ma Nishtana? (What has changed)? – A Critical Review of the Development of Relational Psychoanalysis and Psychotherapy.
Panelists: Chana Ullman, Irene Melnick, Ilan Treves, and Sharon Ziv –Beiman
Moderator: Tamar Barnea
1) A Move in the Movement: Different voices in Relational Thought
Presenter: Boaz Shalgi
The Cat Ate our Tongue – But It Gave It Back: Benjamin's Journey from Domination to Surrender.
Discussant: Rina Laza r- Tongues of the Cat: A Journey between Tongues
Moderator: Mitchel Becker
The first plenary session opened with Boaz Shalgi's presentation. Discussing intersubjectivity through a reading of Jessica Benjamin's work and a review of Hegelian conceptualizations, Shalgi unraveled the common understanding of what intersubjectivity is or should be. In his view, the concept of intersubjectivity has gone through an evolution: from a paradigm of dominance, through a paradigm of mutual recognition to a paradigm of surrender. While common relational conception tends to regard mutual recognition as the ultimate manifestation of intersubjective experience, Shalgi argues that the concept of mutual recognition does not truly offer the shift it claims to represent, that is – from a subject-object relation to intersubjectivity, but rather preserves the ontological precedence of the subject. In mutual recognition, it is the subject's need to be acknowledged by a "like subject" that ultimately propels him to acknowledge the other as a subject as well. In other words, first we are subjects, and only then we turn to intersubjectivity, to fulfill each other's need for recognition.
As a result, as long as subjectivity takes precedence, and as long as we attempt to derive intersubjectivity from subjectivity, we remain trapped in a subjective dimension of existence, unable to truly reach out of our own needs, will, and mind to the other. At this point, going back to Hegel's understanding of the human consciousness' evolution, as presented in "The Phenomenology of Mind," Shalgi proceeded to lay the ground for his assertion that the only way to disentangle ourselves from the paradox of mutual recognition is a dialectic acknowledgment of the three essential dimensions of every human experience: subjectivity, intersubjectivity and objectivity. While mutual recognition encompasses the separateness of subjectivities — acknowledging each other in order to be acknowledged ourselves — the concept of "surrender," introduced by Ghent, is anchored in a sense of basic entwinement and highlights the human need to expand and liberate the self by surrendering to the new and to the unknown that dwells in the reality of the human encounter.
In Shalgi's view, the position of surrender is the only one through which we touch upon Hegel's intersubjective vision of the encounter of human consciousness with each other as touching on all dimensions of experience, connectedness and separateness, unity and multiplicity, and co-creation and independence of self. The revised conception of intersubjective experience stemming from this is that domination and mutual recognition are part of human relations. However, when we mutually surrender, we are surrendering to the intersubjective experience of our life together, in this world, in all its dimensions. We share our differences and our likeness, our diverse ways of relating, and our basic entwinement.
Translating these beautiful thoughts to practice and discovering what they mean in the therapeutic encounter is definitely worthy of more exploration than is possible in a presentation. However, with his discussion of a short clinical vignette, Shalgi managed to offer an example of how therapist and patient are able to shift, in one hour, from a position of domination, to that of mutual recognition, and finally to surrendering to intersubjective experience.
Shalgi's presentation succeeded in walking the thin line of being fascinating and exciting on an intellectual and philosophical level, while also maintaining a sensitive and emotionally engaging tone. However, it was also a challenging presentation — not so much because of its content (though following the depths of Shalgi's arguments was not a simple matter) – -but rather because of the demand it represented. In its dedication to re-examining core concepts in relational theory with a fresh eye, this presentation sent a clear message to its audience. It demanded of its audience to take responsibility in keeping relational theory alive and in movement. In other words, the act of looking forward does not just mean finding new directions and reinventing ourselves but also regarding relational theory the same way it teaches us to regard ourselves – as being in constant flux, changing in different contexts and requiring consistent awareness and re-conceptualization, to capture the present moment without prejudice.
The challenging aspect of Shalgi's presentation was made more evident by Rina Lazar's discussion. Lazar, in contrast to Shalgi, chose a more personal tone. She spoke of languages and stated that while Shalgi speaks the language of surrender, she speaks the language of recognition. There seemed to be sincere struggle in her words when she conveyed that she doesn't share the same language with Shalgi and keeps on seeing mutual recognition where he speaks of surrender. Lazar stressed that though she sees the beauty in the ideas outlined by Shalgi, and though she understands that his s stem from a place of compassion and profound entwinement, and recognizes that surrender is vital in therapeutic work, she doesn't agree with what is implied by the suggested theory of surrender. To her, mutual recognition cannot be reduced to a simple give and take of recognition. Mutual recognition is painful. It is a struggle, it is a process of opening oneself to otherness, and it always entails an inherent failure that has to do with our limitations, with our existential loneliness.
Discussing the clinical section in Shalgi's presentation, Lazar gently warned that one can be enchanted by the beauty of entwinement and thus neglect that which is forgotten or foreclosed, that which does not necessarily have to do with opening up to the other but rather with shutting the other out.
Lazar's choice to speak of different languages, and her sharing with her audience the conflicting feelings which were stirred in her while reading and rereading Shalgi's words, held much significance to me. It suggested to me that the growth of relational theory and its attempts to re-examine itself and redefine what it is and can be, is a complex process, through which multiple voices and multiple languages interact with each other. Shalgi and Lazar shared with us their beliefs, their visions and their experience of relationality. It is now left to us to see how we hold this multiplicity in an enriching way: preventing dynamics of domination to take over, sustaining diversity while keeping identity, recognizing our differences and surrendering to the possibilities hidden within the otherness inside and outside of us.
2) Panel Discussion: Ma Nishtana? (What has changed)? – A Critical Review of the Development of
Relational Psychoanalysis and Psychotherapy.
Panelists: Chana Ullman, Irene Melnick, Ilan Treves, and Sharon Ziv –Beiman
Moderator: Tamar Barnea
The second plenary session marked the summation of the conference, bringing the theme of looking into the past, present and possible future of the relational approach to culmination.
"Ma Nishtana" is from the Passover Seder, where the youngest around the table sings the song of the four questions "Ma Nishtana?" (what has changed?), describing to all participants in what ways "this night differs from all other nights." Similarly, the panel discussion, under the same name, was also concerned with questions of time and change. Each participant was presented with four questions and was requested to choose two he/she would like to answer. And the questions were:
Your view of relational thought today – the constant dialogue between the expression of relational ideas in theory and in practice. What do you consider as the most important current developments in the relational movement?
Relational thought in psychoanalytic discourse, and outside of it – does relational theory stand as a theory in itself, or does it function best as accompanying and supplementing other existing theories? How do you integrate relational thought with other theories in your work? What are the limitations of such integration?
The limitations of relational thought – what are your points of disagreement with relational thought? What do you consider as lacking/disturbing/necessitating further development? What do you consider to be unresolved issues, in theory and/or in practice?
Widening circles of influence: thoughts on the responsibility to take a stand, inside and outside of the practice. Does the relational approach demand us to be active in the community, in society and/or on a political level, as individuals and as a group?
Ilan Treves, the first speaker, chose to focus on the second question, concerning relational theory. To him, the relational approach is, above all, a perspective on other theories; a revolutionary perspective that has changed psychoanalysis. It has raised important questions and doubts, and has given room to the examination of psychoanalysis and to reflecting upon it. As such, it is flexible and doesn't demand an action of narrowing or fitting of clinical material to suit a specific theory. In addition, relational thought aims more to "process" than to "content." In a theory of content, there is much more emphasis on development while a focus on the process centers on issues pertaining to the specific dyad –- what opens it, what closes it. An example of this, said Treves, is Daniel Stern and the Boston Change Process Study Group, who researched moments of change on a moment-to-moment basis, to better understand what brings about change in therapy. Treves stated that to him personally, Mitchell's shift of emphasis from what is forbidden in psychoanalysis to the question of what opens and what closes, was extremely helpful and meaningful.
Moving to answering the first question, Treves concluded that he hopes there would be more work done in the future on the relational unconscious, and in the fields of gender and political process. Also, it disturbs him that much of the professional writing is about tremendous crises and miraculous outcomes. He would prefer a writing about the day-to-day praxis. Treves added that he doesn't agree with the dichotomy of relational concepts and drive theory. It seems clear to him that the drives can also be thought of from a relational point of view. Treves ended with stating that he thinks the place self-disclosure has taken in the common perception of what relational thought is, is extremely problematic. When taken out of context the use of self-disclosure often creates the wrong impression that "everything goes."
Chana Ullman, the second speaker, chose to answer the first question. Ullman opened with stating that the relational perspective has definitely been a revolutionary one, but it's time for us to leave the barricades, stop functioning as opposition, and start working out the details of what it means to be relational. She believes there is great potential in the work done in developmental directions, such as Daniel Stern's writings, or Jessica Benjamin's consideration of mutual recognition as a developmental achievement. Concepts such as mentalization and regulation, that are grounded in developmental research, offer significant contribution to a model of the therapeutic relationship. Another important aspect of relational thought, is that of the work with trauma, abuse and neglect. Davies and Frawley did some extremely important work, and were part of the revolution of discussing the effects of external reality. In contrast, Ullman stressed that there remains a lot of work to be done and stated that while we enjoy the many fruits of the revolutions brought about by relational thought, one of the most important goals for the future is to define the boundaries of our freedom: What are the boundaries of spontaneity and authenticity? What does it mean to be disciplined and how do we approach the tension between freedom and discipline?
Regarding the fourth question, Ullman said that in her opinion, everyone should take social responsibility and be active, regardless of the theory they come from. In today's Israel, however, the turmoil we live in causes such dissociations that it has become difficult to even discuss social responsibility without being immediately categorized politically. In our practice, we must hold the ambiguous tension between providing our patients with a shelter, and still remembering our own beliefs and values, and recognizing the social, cultural and political contexts we live in.
Irene Melnick, the third speaker, chose to answer questions three and four. In her view, one of the limitations of relational discourse is that the emphasis on subject-subject relation might sometimes not allow for a more thorough examination of drives and defenses, which are an important part of our inner world. We might find ourselves neglecting the unconscious, forgetting the intrapsychic and focusing on external contexts and culture. In the same line of thought, tending to self disclosure and recognition of empathic failures might also hinder more profound investigation of fantasies, wishes, aggression and so forth. This underlines the great importance of classical psychoanalytic education, which can promote the holding of the dialectic of the intrapsychic and the interpersonal.
Regarding the fourth question, Melnick said she doesn't think that as mental health professionals we have more important things to say than other professionals. The relational approach encourages us to recognize the other, but this doesn't necessarily translate to social activism. She does however think that, regardless of the theory we affiliate ourselves with, every citizen and human being has an obligation to contribute to the community.
Sharon Ziv-Beiman, the last speaker, chose to combine all questions in her answer. Speaking from her own experience, Ziv-Beiman talked about the importance of relational thought to her, both as a person and as a professional. For her, being exposed to relational writing was the birth of her professional identity. It gave words to what she felt was already inside of her: the idea of multiple selves and the movement between self states, the importance of regulation, the centrality of trauma and dissociation, and the place of the political and the challenging of gender categorization. All of these and more have shaped the person she has become.
However, what troubles her at times is the remaining rift between relational thought and other equally important voices, such as evidence based psychotherapeutic research and non-dynamic approaches. She believes that many psychotherapists enrich their work with other tools and methods when treating specific symptoms and disorders. It seems to her a waste to exclude such knowledge from our thought and reflection. If we realized that such directions of thought do not hinder, in any way, the continuation of profound psychodynamic work, we might find ourselves enriched by integrating more voices into our thinking and find we can increase our relevance to other populations and become more involved in decisions that are taking place in the field of mental health.
These concise statements stimulated a lively discussion among the participants, reflecting the vital struggle that we all experience in creating and recreating relational psychoanalysis and psychotherapy in our clinic and our lives.