By Maria Tammone (Italy) and Christina Emanuel (USA)
Dear IARPP Members,
We are pleased to bring you this edition of the eNews, our online newsletter linking our IARPP members around the world with news from our community.
Our coverage of the recent IARPP conference in Rome, Italy, leads off the eNews, including reflections from Susanna Federici-Nebbiosi and Gianni Nebbiosi, the conference co-chairs, as well as from a  wide variety of members who attended. We are pleased also to include  photos taken by the conference organizers along with a gallery of pictures submitted by all of you.
We thank you for sending these conference photos and reflections—it was wonderful to remember the experience of the conference as we looked through the photos and enjoyed your reflections.
Right on the heels of the successful Rome conference, the Sydney conference organizers have already begun planning for the 14th annual IARPP conference next May. In this issue the co-chairs, Cathy Hicks (Australia) and Sarah Calvert (New Zealand), bring us details about the conference as well as the call for papers and the stipend application.
Rounding out our featured articles is an in-depth interview with Juan Francisco Jordan (Chile), sharing his thoughts on relational psychoanalysis in Chile. He shares how he found his way to relational thinking and his experience participating in the spread of relational psychoanalysis throughout South America.
Finally, this issue includes updates from our Webinar Committee, Colloquia Committee, and several local chapters, as well as a letter from our IARPP President, Chana Ullman (Israel).
Our next deadline for submissions will be September 30, 2016.
 Please read below for instructions to submit pieces for future editions of the Bookshelf and eNews.
Sincerely,
Christina Emanuel (USA) and Maria Tammone (Italy)
Co-editors, IARPP Bookshelf and eNews
When submitting articles to the eNews or Bookshelf, please include the following:
 The title of your book, article, or presentation
 A brief description of the content, such as an abstract
 A link to a publisher if there is one
 Artwork or a photo of the book cover if applicable
For presentations, please spell out all acronyms and include the location
A photograph of yourself in jpeg format
 Your professional contact information for our readers as you would like it to appear publicly
Please send all submissions to Maria Tammone: irene97[at]libero.it
 and Christina Emanuel: christinaemanuel[at]sbcglobal.net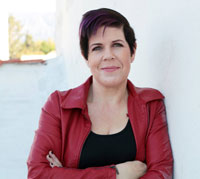 Christina Emanuel, MFT, PsyD
16 S. Oakland Ave., Suite 201
Pasadena, CA 91101   USA
Email Christina Emanuel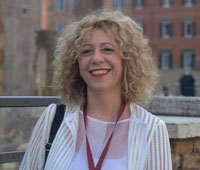 Maria Tammone, MD
Via Montegrappa 46
00048 Nettuno/Roma  Italia
Email Maria Tammone