By Christina Emanuel (USA) and Maria Tammone (Italy)
Dear IARPP Community,
We are pleased to present the Bookshelf edition of the IARPP eNews, in which we recognize the recent creative and scholarly contributions made by members of our international psychoanalytic community.
This issue again recognizes the diversity of interest among our IARPP members, with our writers considering the intersection between psychoanalysis and, among other topics, philosophy, ethics, sexuality, Buddhism, evil, contemporary field theory, physics, and love. There is even an artist in our midst: a cartoon that Stuart Pizer (USA) created in 1966 for the cover of the Harvard Lampoon was recently included in an anthology.
Congratulations to all these authors on their remarkable achievements. We invite all IARPP members to submit announcement of their publications and presentations. Our next deadline for submissions will be January 31, 2017.
 Please read below for instructions to submit pieces for future editions of the Bookshelf and eNews.
Sincerely,
Christina Emanuel and Maria Tammone
When submitting articles to the Bookshelf, please include the following:
 The title of your book, article, or presentation
 A brief description of the content, such as an abstract
 A link to a publisher if there is one
 Artwork or a photo of the book cover if applicable
For presentations, please spell out all acronyms and include the location
A photograph of yourself in jpeg format
 Your professional contact information for our readers as you would like it to appear publicly
Please send all submissions to Maria Tammone: irene97@libero.it
 and Christina Emanuel: christinaemanuel@sbcglobal.net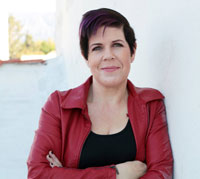 Christina Emanuel, MFT, PsyD
16 S. Oakland Ave., Suite 201
Pasadena, CA 91101
USA
Email Christina Emanuel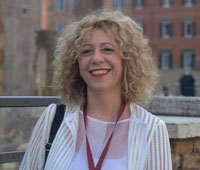 Maria Tammone, MD
Via Montegrappa 46
00048 Nettuno/Roma
Italia
Email Maria Tammone