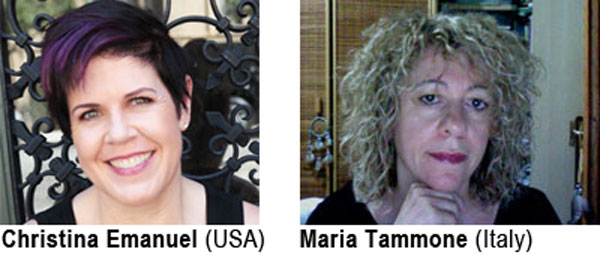 Dear IARPP Community,
We are pleased to share with you the latest issue of the eNews, our online newsletter linking our members around the world with updates about IARPP and the activities of our members and committees.
In this issue of the eNews we are particularly pleased to present an interview with Professor Nino Dazzi, a leading psychoanalytic scholar in Italy and internationally. In this interview Maria Tammone speaks with Professor Dazzi about his lifelong devotion to the work of John Bowlby and attachment theory, including his take on the integration of attachment and contemporary psychoanalytic theory and practice. It is a distinct honor and pleasure to have Professor Dazzi share his insights and opinions with the eNews.
Also in this issue we are highlighting our upcoming annual international conference, "The Relational Pulse," taking place this June in Toronto, Canada. In this article you will find information about the conference as well as a link to the registration portal. This conference is being organized by the very experienced and capable team of Margaret Black, Jody Davies, Hazel Ipp, and Spyros Orfanos.
In addition, we are pleased to share updates from our various committees, including activities of IARPP chapters around the world as well as news from the Webinar, Colloquium, and Candidates' Committees.
We hope you enjoy this issue of the eNews and very much look forward to seeing you in Toronto!
Our next deadline for submissions will be June 30, 2015.
 Please read below for instructions to submit pieces for future editions of the Bookshelf and eNews.
Sincerely,
Maria Tammone and Christina Emanuel



When submitting articles to the Bookshelf or eNews, please include the following:
The title of your book, article, or presentation
A brief description of the content, such as an abstract
A link to a publisher if there is one
Artwork or a photo of the book cover if applicable
For presentations, please spell out all acronyms and include the location
A photograph of yourself in jpeg format
Your professional contact information for our readers as you would like it to appear publicly
Please send all submissions to
Maria Tammone
 and Christina Emanuel (click on names to open email program)
Maria Tammone, MD
Via Montegrappa 46
00048 Nettuno/Roma, Italia
email Maria Tammone
Christina Emanuel, MFT, PsyD
16 S. Oakland Ave., Suite 201
Pasadena, CA 91101, USA
email to Christina Emanuel