By Maria Tammone (Italy) and Christina Emanuel (USA)
Dear IARPP Members,
We are pleased to present the current edition of the eNews, our online newsletter linking our IARPP members around the world with news from our community.
Coverage of the recent IARPP conference in Toronto, Canada, is the highlight of this issue of the eNews. The conference theme, The Relational Pulse: Controversies, Caricatures, and Clinical Wisdom, was well-realized by the conference organizers, with the conference itself flawlessly executed by the planning committee led by Spyros Orfanos (USA), Jody Davies (USA), Hazel Ipp (Canada), and Margaret Black (USA).
We feel the conference was, for our community, a wonderful environment in which to exchange and compare opinions and perspectives about relational theory. Even more, it was an opportunity to enjoy the warm company of a great number of colleagues from all over the world, sharing experiences, ideas, and of course funny moments (such as braving seasickness on the epic trip to the conference celebration on Mugg's Island!). In particular, the conference was meaningful for the two of us, the eNews co-editors, as we met each other in person for the first time, having collaborated electronically up until now.
In this issue of the eNews we hope you will enjoy reflections on the conference presented by, among others, our IARPP President, Susi Federici-Nebbiosi (Italy), as well as the conference organizers. We were delighted to have received photos taken at the conference from so many IARPP members from all over the world. Thank you! You will see a selection of these photos in this issue of the eNews as well.
In addition, this edition of the eNews includes news from the IARPP committees, an announcement of IARPP-Spain's upcoming conference taking place this October, and the very first announcement of the date and venue for the 13th annual IARPP conference to be held next June in Rome, Italy.
Our next deadline for submissions will be September 30, 2015.
 Please read below for instructions to submit pieces for future editions of the Bookshelf and eNews.
Sincerely,
Christina Emanuel (USA) and Maria Tammone (Italy)
Co-editors, IARPP Bookshelf and eNews
When submitting articles to the eNews or Bookshelf, please include the following:
 The title of your book, article, or presentation
 A brief description of the content, such as an abstract
 A link to a publisher if there is one
 Artwork or a photo of the book cover if applicable
For presentations, please spell out all acronyms and include the location
A photograph of yourself in jpeg format
 Your professional contact information for our readers as you would like it to appear publicly
Please send all submissions to Maria Tammone: irene97@libero.it
 and Christina Emanuel: christinaemanuel@sbcglobal.net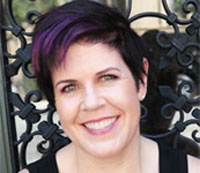 Christina Emanuel, MFT, PsyD
16 S. Oakland Ave., Suite 201
Pasadena, CA 91101
USA
Email Christina Emanuel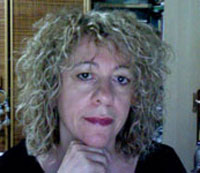 Maria Tammone, MD
Via Montegrappa 46
00048 Nettuno/Roma
Italia
Email Maria Tammone