By Christina Emanuel (USA) and Maria Tammone (Italy)
Dear IARPP Community,
As we come to the end of 2015 we are pleased to present the Bookshelf edition of the IARPP eNews, recognizing the recent creative and scholarly contributions of our international psychoanalytic community.
In this issue we highlight a record number of recently published books by our members, including Mark Leffert (USA), Loray Daws (Canada), Bill Coburn (USA), Joan Sarnat (USA), and Helena Hargaden (UK). International co-authors Koichi Togashi (Japan) and Amanda Kottler (South Africa) have collaborated on a new book as well, Kohut's Twinship Across Cultures: The Psychology of Being Human. Also in international news, Alejandro Ávila-Espada (Spain) announces a new Spanish translation of Sandra Buechler's (USA) book, Making a Difference in Patients' Lives: Emotional Experience in the Therapeutic Setting (Marcando la diferencia en las vidas de los pacientes: Experiencia emocional en el ámbito terapéutico). And Andrew Samuels (UK), a most prolific writer, announces one new book, two new editions of previously published volumes, as well as an article published in the International Journal of Jungian Studies.
In addition to announcements of other writing and presenting by our IARPP community, this issue of the Bookshelf also includes announcement of a new book series created by Jill Salberg (USA), Melanie Suchet (USA), and Marie Hoffman (USA), Psyche and Soul: Psychoanalysis, Spirituality, and Religion in Dialogue. Congratulations to all of our contributors to this issue of the Bookshelf!
Our next deadline for submissions will be January 25, 2016.
 Please read below for instructions to submit pieces for future editions of the Bookshelf and eNews.
Sincerely,
Christina Emanuel and Maria Tammone
When submitting articles to the Bookshelf, please include the following:
 The title of your book, article, or presentation
 A brief description of the content, such as an abstract
 A link to a publisher if there is one
 Artwork or a photo of the book cover if applicable
For presentations, please spell out all acronyms and include the location
A photograph of yourself in jpeg format
 Your professional contact information for our readers as you would like it to appear publicly
Please send all submissions to Maria Tammone
and Christina Emanuel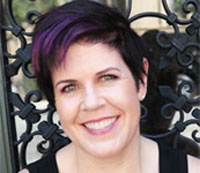 Christina Emanuel, MFT, PsyD
16 S. Oakland Ave., Suite 201
Pasadena, CA 91101
USA
Email Christina Emanuel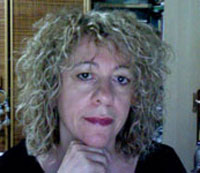 Maria Tammone, MD
Via Montegrappa 46
00048 Nettuno/Roma
Italia
Email Maria Tammone