WELCOME TO OUR NEW CHAPTER IN GREECE!
IARPP Greece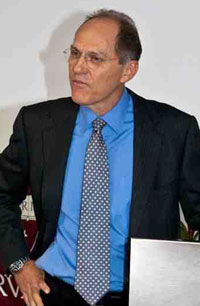 By Alexis Mordoh
2013: The Greek Local Chapter is Born.
I first came in contact with IARPP when a mutual friend and colleague introduced me to Spyro Orfanos and Sophia Richman, approximately ten years ago. I had recently returned to Greece after many years of training and work in the United States. One warm summer evening over dinner at my house, Spyros and I decided to propose to organize the 2007 IARPP conference in Athens. And so it happened. The conference attracted about forty Greek participants, many of whom were eager to go deeper into the relational perspective. A study group was born in 2008 and for four years we held a weekly Skype seminar, involving theory and clinical cases, with many of the leading figures of IARRP. For the first three years, each teacher taught a month-long module focusing on his/her particular area of expertise. For the fourth year, we worked with Darlene Ehrenberg on the clinical supervision of cases we presented. Those were four great years which enriched our understanding and helped us forge our identity as a group.
As we progressed, the idea of forming a local IARPP chapter germinated and finally came to fruition in 2013. This last June, we held an inaugural reception to introduce our chapter, as well as, present a brief introduction to the relational perspective. This event attracted eighty participants, a very good number for the local psychodynamic community, and generated great interest. As part of our inaugural educational activities, we have been running a weekly seminar, "An Introduction to the Relational Perspective," with Jody Davies, involving theory and clinical supervision. This seminar started in the winter of 2013 and will continue through next year. During the coming academic year, we will add a second weekly seminar on the same topic with Stuart and Barbara Pizer. Weekly seminars are now being held at the Teleconferencing Center of the University of Athens with the support of the Department of Clinical Psychology. In addition, the Pizers will teach a two-day workshop in person in Athens on "The Therapist's Use of Self: Theory and Practice" on October 19-20 of this year. They will return to Athens in person again next spring to teach another workshop. Next spring, Jody Davies will also join us in Athens to teach a workshop on the treatment of sexual abuse survivors. Another activity planned for this coming year will focus on the transgenerational transmission of trauma.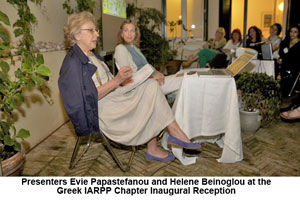 As you all know, Greece has been in the throes of the most severe economic crisis ever. This crisis is straining the very fabric of our society and is causing us to live and work in an environment full of anxiety, anger and helplessness, testing us as individuals and clinicians. Working with our local IARPP chapter helps us keep a positive focus and strengthen our relationships, both among ourselves, as well as, with the international relational community. We are busy planning future activities and increasing our membership. We are particularly interested in working with our relational colleagues in our neighboring countries, including, but not limited to, Turkey, Israel, Italy, Spain, Portugal and the UK. We are deeply grateful to the IARPP presidents, the board, the educational committee, the local chapter committee and all the wonderful teachers who have supported us and enriched us, both in person and from halfway around the world. We sincerely hope that process has been mutual.
Alexis Mordoh, Psy.D.
Chair
Greek IARPP Chapter


IARPP Australia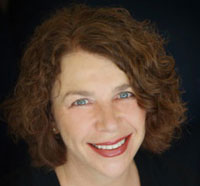 by Marianne Kennedy
News and a Call for Bringing the Relational Community to Remote Parts of the World
The Sydney Chapter of the IARPP continues to grow, along with an increasing interest in Relational thinking in Australia. Despite our great distance from the rest of the world, online and electronic technology has made it possible for us to connect with clinicians in Europe and the USA. In the last few years we have hosted live seminars utilizing video-link technology and have created real-time interactive experiences that have been very successful and popular.
We would love to hear from other 'remote' chapters about how you manage the distance from the core relational communities, especially the distance from the USA. Perhaps we could share information about technology or even brainstorm new ways of linking in with the rest of the Relational world.  In Australia we are currently exploring the possibility of video-recording seminars and workshops in New York, for example, and then showing these to our audience locally. We always look enviously at the wealth of educational activities on offer, especially on the East Coast of the USA, and it would be wonderful to be more a part of that richness.
We will have a number of local events over the next few months and are looking forward to them with great interest.  In August we will be co-hosting two events in conjunction with the Sydney Institute for Psychoanalysis. Susie Orbach will be briefly in Australia this month and will present a workshop for relational psychoanalysts and psychotherapists entitled "Body to Body,"  discussing her current theory about  the development of the body, with a clinical focus on body countertransference. Susie will also give a public lecture entitled "Navigating Our Culture's Body Anxiety,", for which we are expecting a broad community interest. This will be followed a couple of weeks later by a seminar with Lynne Jacobs who is also in Australia in August, and will be talking to us about her ideas on alternatives to the concepts of self.
We would love to hear from other chapters around the world in relation to managing our long-distance links and to find ways we could perhaps pool our resources. With electronic communication, there is no reason why a lecture being streamed to Sydney from the USA could not also be streamed to New Zealand  or Israel or anywhere else. If any Institutes or organisations with Relational video libraries are open to sharing this material, we would be interested in talking with you about whether it might be possible to access such material for our educational activities in Australia. We can be contacted at sciarpp@gmail.com.


IARPP Israel
Individuals and Groups – Mutual Vulnerability: A Unique International Conference
with Professor Lew Aron
Toward A Progressive Psychotherapy
July 4th and 5th 2013
Sponsored by:
● The Israeli Forum for Psychoanalysis and Relational Psychotherapy
● The Israeli Institute for Group Analysis
● The New School for Psychotherapy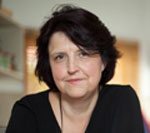 By Sharon Ziv-Beiman
In early July 450 psychotherapists and psychoanalysts participated in the international conference, "Individuals and Groups: Mutual Vulnerability" which was organized by the Israeli Forum for Psychoanalysis and Relational Psychotherapy (The Israeli chapter of IARPP), The Israeli Institute for Group Analysis and The New School for Psychotherapy.
The conference, chaired by Pnina Rappoport, Gila Offer, Offer Maurer and Sharon Ziv Beiman, was exciting and thought evoking.
A special combination of lectures, case presentations, small and large discussion groups, a group therapy demonstration and more resulted in an intensive engagement of the conference participants. The attendees passionately debated about conflicts and power struggles between schools, professions, and within the therapeutic space as well as between the social and ethnic groups in Israel.
The conference was hosted by Professor Lew Aron. The theme of the conference was inspired by Lew Aron and Karen Star's book, "Psychotherapy for the People: Toward a Progressive Psychotherapy."
Professor Aron presented two fascinating and rich lectures based on the book's core thesis:
• Monsters, Ghosts and the Undecidables: Mutual Vulnerability
• Psychoanalysis as Holocaust Survivor
Aron demonstrated how psychoanalytic history and politics developed as a defense mechanism against the deep vulnerability the founders of psychoanalysis and different parts of the psychoanalytic community (especially the Jewish analysts that immigrated to the United States to escape the Nazis) experienced in Europe. Aron posited that Freud and his Jewish colleagues created a theory that values power and autonomy in order to overcome feelings of inferiority and exclusion. The theory and its understanding of psychological process focus on overcoming castration and vulnerability. It was the unconscious need to survive, Aron asserted, that led the psychoanalysts that immigrated to the United States after World War II to adopt values such as independence and coping as the hallmarks of successful development. He also described how the need to be accepted brought those psychoanalysts to accept psychotherapeutic norms and techniques that characterized the American psychoanalytic community.
Aron argued that this socio-historical perspective of the development of psychoanalysis parallels the power structure of the therapeutic alliance in classical psychoanalytic approaches. In these approaches the analyst is encouraged to avoid her/his vulnerability with the aim of helping the patient to overcome his/her vulnerability. The effort to avoid vulnerability and to overcome feelings of inferiority by both patient and analyst can serve as a compulsive defense mechanism that arrests the development of the subjectivity of all the participants in the interaction.
The lectures and discussions that followed Aron's presentation identified the crucial need to open the social and therapeutic space to allow for the emergence of individual and mutual vulnerabilities. Chana Ullman, Gila Offer and Offer Maurer discussed the implications of Aron's ideas.
Lucian Laor made a case presentation of an individual psychotherapy and Uri Levin offered a case presentation of group therapy. The two cases focused on issues of mutual vulnerability and were discussed by Lew Aron, Rina Lazar, Miriam Berger, Eshkol Rafaeli and Sharon Ziv Beiman from multiple perspectives. Robi Friedman conducted a live improvisation of a small group therapy session on the stage which was followed by a discussion with Lew Aron, Hanni Biran and the conference participants.
At the end of each day group analysts Haim Weiberger, Nurit Goren and Ilana Laor led a discussion with all the conference attendees. These discussions allowed for expression and reflection on the issues, conflicts and dilemmas that were raised in the day's activities.
A special panel was dedicated to celebrate the publication of the translation into Hebrew of Lewis Aron's seminal book, "A Meeting of Minds" as part of the "Psychoanalysis" books collection of "Am Oved" press. This groundbreaking book was translated into Hebrew by Yifat Eytan Persicko and edited by Professor Emanuel Berman. During the panel Emanuel Berman, Avi Berman, Ilan Treves and Joshua Lavi discussed the progression of Aron's thought and conceptualizations from "A Meeting of Minds" to " Psychotherapy for The People: Towards a Progressive Psychoanalysis".
The intensive discussions in the conference involved professional as well as social and political debates around the extent to which the openness to mutual vulnerability is essential. It also examined that it is possible to embrace the value of mutual interpersonal vulnerability while, at the same time, denying the vulnerability of different social, political and ethnic groups.


New Zealand
by Gavin Stansfield & Andrew Duncan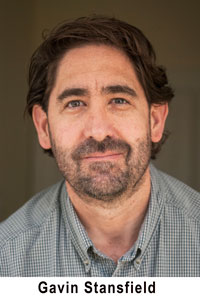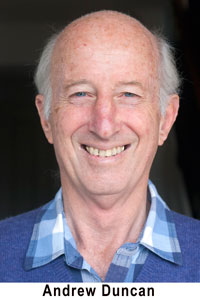 There is a strong and growing interest in Relational Psychoanalytic practice and thinking in our New Zealand psychotherapy community. At last count, we had just over forty registered members of IARPP throughout the country – not bad when you consider our relatively sparse population and geographical isolation! There are also many folk who are not IARPP members who regularly attend our organized events.
Interest in chapter events was especially heightened by the enormously successful "Alike/Different: Navigating the Divide" conference held in Auckland in August 2012. This conference was co-convened by members of our local chapter together with The Toronto Institute for Contemporary Psychoanalysis, Adelphi Society for Psychoanalysis and Psychotherapy, The Psychoanalytic Society of the NYU Postdoctoral Program and the William Alanson White Psychoanalytic Society.
A paper by Michael O'Loughlin about the ongoing impacts of the Irish famine and the premiere screening of a film by local psychotherapist Minh Truong-George about her return to Vietnam many years after leaving there with her family as boat-refugees were two of several presentations about the intergenerational transmission of trauma. This whole theme was still fresh in our minds after the online Colloquium around Sam Gerson's paper on the 'Dead Third' and the local group discussion we subsequently had about that.
We also held a group discussion after the most recent Colloquium around Irwin Hoffman's "Passion in the Countertransference" paper. We find that having such small group conversations after each Colloquium offers a further space for reflection and a chance to process some of the thoughts and feelings that folk might not have been able to write about in that forum.
This September, we are planning a weekend Symposium – "Thinking Clinically" – in which we will have four clinicians speaking about aspects of their work and the thinking that informs it. Each presenter will be followed by a discussant and then a facilitated group conversation. We have found in previous events that using this "IARPP style" format, which a number of us enjoyed experiencing at overseas IARPP conferences, has proved most useful and enriching.
So far, our local Chapter has mainly been organized by members who live in Auckland (New Zealand's largest city), but we hope to broaden that in future. At a recent AGM of the chapter, we elected a new executive committee consisting of Jean Burton, Diane Piesse, Margot Solomon and Jeremy Younger, with Claire Virtue as Treasurer, Gavin Stansfield as Secretary and Andrew Duncan as Chair.
Please contact either of us if you are interested in the Symposium or in making contact with our local New Zealand chapter of IARPP.
Warm regards,
Andrew Duncan (andrew@donnache.co.nz) and Gavin Stansfield (gavinstansfield@gmail.com)


IARPP Portugal
para a versão em Português, clique aqui
Celebrating our first anniversary with a memorable congress
At the close of the first year of the existence of the Portuguese Chapter of IARPP, we organized our first congress, a three day event, in Tavira, in the Algarve. The congress was organized with the collaboration of the municipality and also with the active participation of community agents, making it possible for dozens of professionals to attend a forum where sharing and much-needed, high quality reflection was the order of the day.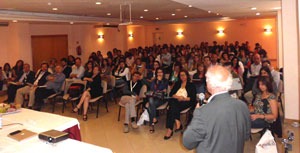 The Mental Health, Development and Education Congress promoted transversal approaches and vital articulation between scientific knowledge and social intervention and, in particular, between psychotherapeutic and clinical intervention and the field of human development and education.
The congress was also a place for remembering, as it was a tribute to an important Portuguese psychoanalyst, João dos Santos (1913-1987), one of the founders of psychoanalysis in Portugal and a brilliant child analyst and pedagogue, on the occasion of the centenary of his birth.
People, our greatest heritage
Talks were given by some of the most important names in the scientific community in our field, including Frederico Pereira, Manuel Matos and Maria José Vidigal. From other areas we were pleased to have the participation of Sérgio Niza, Maria Eugénia Carvalho e Branco, Ricardo Martinez, Raúl Melo, Mariano Ayala, among others. Local community agents and many IARPP-Portugal members also contributed, leading to fruitful discussions.
From the emerging psychoanalysts and relational psychotherapists from IARPP Portugal and APPSI there were interventions by Madalena Gomes, Miguel Moita, Paula Campos, Filipe Baptista-Bastos, Patrícia Atalaya and David Figueirôa. Another member, Hélder Chambel, did a remarkable job coordinating with the organization committee and the Lisbon-Tavira interface.
The congress was a great success. The level of participation exceeded all expectations, with around 200 participants and both the organization and the talks and discussions were considered to be of great quality, giving rise to a great deal of interest and enthusiasm. The congress gave voice to a desire for change and through IARPP Portugal, the seeds of new projects and connections between the Algarve and Lisbon were sown.
New congresses planned, the First Iberian Congress
IARPP Portugal completed one year of existence in June 2013 and is alive and well and growing healthily. In addition to its support to the training at APPSI of psychoanalytic psychotherapists, in November (28th-30th) we are hosting a new Congress, in Lisbon, on the theme of Violence and Evil, with the collaboration of the University of Lisbon.
We will be aiming for a multidisciplinary perspective, where psychoanalysis, politics, philosophy, education, culture and society will be debated and new ideas brought to the fore. We are delighted to expect the presence of the American psychoanalyst, Neil Altman, as well as important figures in the Portuguese scientific and academic communities including the political scientist and recent President of the Academy of Sciences, Adriano Moreira, and the internationally known philosopher and essayist Eduardo Lourenço, among many others from different fields.
We are pleased to announce our commitment to participating in the International IARPP Congress, in Santiago, Chile from November 7th-10th. Unfortunately, for financial reasons and due to the Portuguese economic situation, our representatives will necessarily be few, but they certainly represent all the hard work and affection from IARPP Portugal.
Collaborating with IARPP España, we are co-organizing the first Iberian Congress on Relational Psychoanalysis, in Cáceres (9 and 10th of May, 2014), on the subject of "Transformational Spaces", with psychoanalyst Michael Eigen as our special guest.
This will be the first congress resulting from the cooperation and good relations between IARPP España and IARPP Portugal. Recently, a delegation of 17 Portuguese psychoanalysts and psychotherapists also attended the Relational Meeting of IARPP Espanã, in Barcelona (24th and 25th May).
Warm regards to our collaborators and friends from IARPP and all the Local Chapters.
David Figueirôa
Board Member IARPP-Portugal

IARPP Portugal
O primeiro aniversário celebrado com um congresso marcante
for the version in English click here
A fechar o primeiro ano de existência da Secção Portuguesa da IARPP, organizámos o nosso primeiro congresso, uma aventura de três dias, entre 30 de Maio e 1 de Junho, em Tavira, uma pequena localidade na região do Algarve, a cerca de 300 km de Lisboa. O congresso foi feito em colaboração com o município e envolveu activamente os principais agentes da comunidade, permitindo oferecer a dezenas de profissionais da região um fórum de partilha e reflexão de premente necessidade e reconhecida qualidade.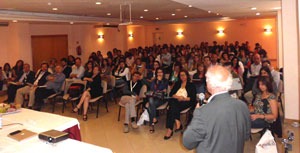 O congresso, sobre "Saúde Mental, Desenvolvimento e Educação", promoveu a transversalidade das abordagens e a necessária articulação entre o saber científico e a intervenção social e, em particular, entre a intervenção psicoterapêutica e clínica e os campos do desenvolvimento e da educação.
O congresso foi, também, um lugar de Memória, constituindo uma Homenagem a um importante psicanalista português, João dos Santos (1913-1987), fundador da sociedade portuguesa de psicanálise e brilhante analista da infância e pedagogo, sendo este o ano do centenário do seu nascimento.

As pessoas, o nosso maior património
Entre os congressistas, contámos com conferências e intervenções de nomes do maior relevo no plano científico e social portugueses e com o contributo de vários membros da IARPP Portugal, o que conferiu a todo o evento uma matriz dialogante e relacional.
Participaram referências psicanalíticas como Frederico Pereira, Manuel Matos e Maria José Vidigal, e de outras áreas como Sérgio Niza, Maria Eugénia Carvalho e Branco, Ricardo Martinez, Raul Melo, Mariano Ayala… Entre os emergentes psicanalistas e psicoterapeutas relacionais da IARPP Portugal e da APPSI, intervieram Madalena Gomes, Miguel Moita, Paula Campos, Filipe Baptista-Bastos, Patrícia Atalaya, David Figueirôa. Um outro, Helder Chambel, coordenou de forma notável toda a organização e o interface Lisboa-Tavira.
E foi dada voz aos próprios jovens, através da organização de um painel onde se puderem exprimir, responder e confrontar os adultos presentes. O envolvimento local foi tão expressivo que contámos ainda com teatro, música e exposição de pintura e tapeçaria realizada por utentes de serviços de saúde mental locais e ainda com uma sessão especial de cinema.
O congresso foi um sucesso. A adesão excedeu as expectativas, com cerca de 200 participantes e, quer a organização quer o nível das intervenções, foram considerados de grande qualidade, suscitando mesmo o entusiasmo dos participantes. Deu-se voz ao desejo de Mudança e foram lançadas sementes para novos projectos e ligações entre esta região e Lisboa, através da IARPP Portugal.
Novos congressos já agendados, o primeiro Ibérico
A IARPP Portugal fez um ano em Junho de 2013 e está bem viva e a crescer. Para além do apoio à formação de psicoterapêutas psicanalíticos relacionais na APPSI, vamos organizar já em Novembro (28-30), um novo Colóquio, em Lisboa, sobre "A Violência e o Mal" , em colaboração com a Universidade de Lisboa.
Procuraremos um olhar multidisciplinar, onde psicanálise, política, filosofia, educação, cultura e sociedade estarão em activo debate e apresentação de ideias. Teremos o prazer de ter connosco o psicanalista norte-americano Neil Altman, para além de figuras de referência da academia e das ciências portuguesas, desde logo o politólogo e recente presidente da Academia das Ciências, Adriano Moreira, ou o internacionalmente reconhecido filósofo e ensaísta Eduardo Lourenço, entre muitos outros das várias áreas.
Ainda, antes, no inicio de Novembro (7-10), participaremos com gosto e empenho no Congresso Internacional da IARPP, em Santiago do Chile. Será, infelizmente, uma delegação necessariamente pequena, dados os custos envolvidos e o contexto da crise em Portugal, mas representando todo o empenho e afecto internacional da IARPP Portugal.
Temos também já definida a realização do primeiro Congresso Ibérico de Psicanálise Relacional, em Cáceres, em 9 e 10 de Maio de 2014, sobre "Espaços de Transformação", onde será convidado especial o psicanalista Michael Eigen.
Este será o primeiro congresso fruto da cooperação e da amizade entre a IARPP Espanha e a IARPP Portugal. Ainda recentemente, uma delegação de 17 psicanalistas e psicoterapeutas portugueses participou nas Jornadas Relacionais da IARPP Espanha, em Barcelona (24 e 25 de Maio).
E mais novidades virão do futuro! Estamos a construí-las.
Saudações calorosas aos nossos colaboradores e amigos da IARPP Internacional e das Secções Locais.
David Figueirôa
Membro da Direcção IARPP-Portugal


Spain
by Alejandro Ávila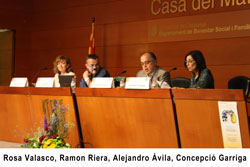 IARPP Spain chapter- IVth annual meeting on BODY & ADOLESCENCE have been developed in Barcelona, May 24 & 25, 2013.
More than 230 people joined this very special conference, fully bilingual (English & Spanish) under the chair of Concepció Garriga & Rosa Velasco. We´ve worked with SUSIE ORBACH (London, UK) and SHELLEY DOCTORS (New York, USA) on this complex theme, with topics as "Bodies in crises: How cultural imperatives become psychological tragedies thwarting the corporeality of adolescence" (Orbach) and "Attachment-Individuation. How a Relational View of Normal Psychological Development Clarifies Symptom Formation in Adolescence" (Doctors). Concepció Garriga, Rosa Velasco, Assumpció Soriano and Emilce Bleichmar and the main presenters act as discussants. A Special Lecture by Joan Coderch on Trauma, and some other papers have been presented (Laura Molet, plus 6 clinical presentations and 7 posters on clinical, theorethical and research experiences). Three book presentations and social encounters have completed a rich program.  The main papers and discussions presented, translated to Spanish, have been published yet in our e-journal www.ceir.org.es, in vol.7 issues 2&3.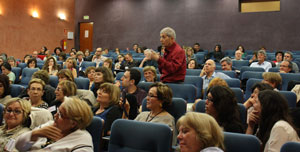 This annual meeting follows our traditional yearly encounters from 2009 (Las Navas del Marqués, Barcelona-2010, the gap for IARPP Madrid Conference in 2011, Sevilla-2012, and again Barcelona-2013). Next year we´ll have the Vth annual conference, transformed as the 1st. Iberic Conference on Relational Psychoanalysis, conjointly organized with IARPP-Portugal Chapter in Cáceres, Spain (May 9 & 10, 2014) with the special participation of Michael Eigen, between others. Soon more details (www.psicoterapiarelacional.es ), but you are welcomed to join us!
IARPP Spain chapter


Sweden
by My Frankel
SFRP, The Swedish Association for Relational Psychotherapy is an organization of psychotherapists and those interested in relational psychotherapy. The association arranges seminars on different topics related to psychotherapy.
During the Spring of 2013 we had three seminars:
● Relational psychotherapy versus existential psychotherapy – differences and similarities
● Ego State Therapy
● What is Compassion Focused therapy?
The association organizes a website (www.sfrp.se) where relational psychotherapists and relational supervisors are listed. An intranet linked to the website helps members share information with each other and discuss topics of interest.
In the autumn of 2013, more seminars on psychotherapy are planned and SFRP will also host a conference called a "Trialogue," where a novel will be discussed from different angles, psychology and psychotherapy being one of them.