May 6-19, 2013
"Therapeutic Passion in the Countertransference"
by Galit Atlas & Steve Kuchuck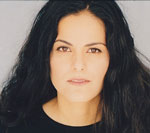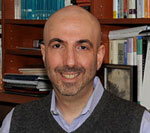 We are delighted to announce the next IARPP Online Colloquium, to be held from Monday May 6th-Sunday May 19th, 2013, when we will present Irwin Hoffman's, "Therapeutic Passion in the Countertransference" (Psychoanalytic Dialogues, 2009). The article and our colloquium will explore the uses of passion and influence in psychoanalytic treatment.  Hoffman contends that the analyst must take on the responsibility to combat destructive introjects by becoming an inspiring, affirmative presence in the patient's life. He examines the taboo against this use of self, and offers in depth clinical examples that we expect will inspire and provide opportunities for stimulating discussion and debate.  As always, we have invited an international panel of expert theoreticians and clinicians to join us in what promises to be a lively and informative two weeks. Joining us and author Irwin Hoffman, in alphabetical order:  Mitchell Becker, Sandra Buechler, J.P. Cheuvront, Steve Cooper, Deborah Coulthard, Ann D'Ercole, Susan Klebanoff, Charles Levine, Spyros Orfanos, Stuart Pizer, Carmine Schettini, Gavin Stansfield, and Paul Wachtel.
For those of you who are new to IARPP, the Online Colloquium series is available to all members – no registration is required.  Several weeks before our start date, you will receive an email with instructions for how to access the article and how to participate in the colloquium.  After the author's and panelists' opening remarks, members can choose whether or not they'd like to join the developing dialogue or simply follow along.  For those who prefer not to read the posts in real time, they will be archived and accessible at a later date.
We are very excited to be welcoming Irwin and our panel in May, and look forward to welcoming all of you as well.
Galit Atlas and Steven Kuchuck
Moderators, IARPP Online Colloquium Series