by Ilene Philipson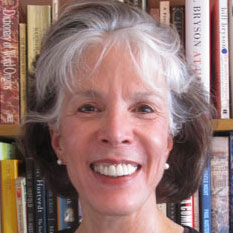 As I write this update on IARPP's web seminar program, Steven Stern is leading a very lively webinar on the innovative concepts of analytic peace and positivity.  As part of a growing trend in membership participation, fifty percent of the participants in this online seminar are from countries outside the United States—a record for us.
In attempting to better speak to our international presence, for the first time in seven years we are presenting a seminar conducted in Spanish this Spring.  Replacing Marta del Rio, who is unable to participate, André Sassenfeld will be leading a webinar on Relational Trauma, Affect Regulation, and The Analytic Relationship (Trauma Relacional, Regulación Affective y Relación Analítica).  André teaches at the University of Chile, practices in Santiago, is a member of IARPP's executive committee in Chile, and is the author of Clinical Principles of Relational Psychotherapy (Principios clínicos de la psicoterapia relacional (2012).  We are honored to have André presenting from April 3 to April 21. (online registration here)
In June we will have a unique experience. Larry Zelnick, Jill Bellinson and Brenda Lepisto will lead a webinar on Children, Adolescents, Technology, and Psychotherapy.  What is special about this presentation is that it is being organized by a group that formed out of a previous web seminar held in 2010 on "The Role of Parent Work in Child Therapy."  Alert to the ways in which the treatment of children and adolescents is often overlooked at conferences and online forums, participants in the 2010 webinar decided to form a working group, set-up their own listserve, and hold formal meetings at our annual conferences.  The Child and Adolescent group is currently co-chaired by Esther Bamberger and Daniel Gensler.  I think theirs is a wonderful model for how clinicians from throughout the world, sharing common interests, can come together through one of  IARPP's programs for online learning and find ways to continue connecting in a sustained way.
Unfortunately the seminar to be held in July with Juan Francisco Jordan-Moore has been cancelled.
Each of you receive announcements for our webinars via email.  If you are interested in participating, please register early as our seminars have been filling up within 24 to 36 hours.
Ilene Philipson, PhD
Co-Chair, Web Seminar Committee
iphilipson@earthlink.net