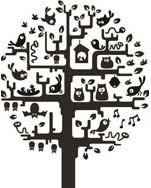 A Unique International Conference
with Professor Lew Aron
July 4th and 5th 2013
TEL AVIV, ISRAEL
• The Israeli Forum for Psychoanalysis & Relational Psychotherapy
• The Israeli Institute for Group Analysis
• The New School of Psychotherapy
"In a lovely vale, twixt fields and vines, stands a building, five stories high." These are the opening lines of the personal and political mythology handed down to us by Leah Goldberg. The words are plain and naïve, but the story is far from simple: it is a story of neighbors sharing a space of vulnerability. Such different backgrounds, such distinct experiences of being-in-the-world and such contrasting needs might ever-so-often result in conflict, and yet, there are those who meet and know, who come closer and share.
What is it that makes it possible for us as human beings to meet each other, to inhabit – even for a few moments – the same physical and mental space, in a manner which will not collapse into the familiar patterns of subjecting and subjected, excluding and excluded, dominating and dominated, victimizer and victim? What are the elements which allow us, as therapists, to dwell, together with our patients, within the space of vulnerability, to expand it even, while the demons and ghosts of their past and ours are constantly threatening to undo that which was already achieved, to repeat, with terrible precision, what we hoped was already gone for good? What are the elements which enable us and our relationships to survive these inevitable collapses into these very same patterns?
In the different and seemingly distant corners of the psychotherapeutic world, unique ideas, thoughts, theories and practices have formed in the attempt to address these questions. In one corner we find the Group Analysis approach, which conceives of the psychic structures of person as intertwined and bound up from the beginning with their social networks . This social aspect is not merely external. It goes deep into the most intimate parts of one's psyche. Foulkes, the founder of Group Analysis, claimed that external and internal realities reflect and reformulate each other. This is expressed in the notion that individual subjectivity develops and matures within the therapy group.
In another corner, we find the Relational approach, which asserts that psychic structures are derived from inter-personal relations and that psychoanalysis and psychotherapy entail a relationship between two subjectivities who are acting together. Therefore, it claims that unless we understand the uniqueness of this encounter of two individuals, we cannot fully fathom the person in question.
In a third corner, we have the Integrative Psychotherapy approach, which represents a binding together, both in theory and in practice, of therapeutic elements from seemingly opposed or even contradictory schools, a combination which requires a continual internal action of opposition to the caricaturization of the other and an incessant effort to contain our anxiety from whoever is different from us.
How could a viable dialogue be sustained between the participants, who come from such seemingly different backgrounds, from such ostensibly distinct experiences of being-in-the-world, and with such contrasting needs which might ever so often lead to conflict? Will we be able to find a way to cohabit this tower of therapeutic ideas? Will our proximity prove cold and cramped? Will we smile at each other as we meet on the great staircase of this formidable tower? Can we allow ourselves to learn from one another?
We invited Professor Lewis Aron, senior psychoanalyst and teacher for generations of therapists, to this pioneering conference, both to share some of his novel ideas and experience in psychoanalytic work, and to contribute to our discussion of what kinds of therapeutic presence are desired within the space of mutual vulnerability.
The unique form of this conference has been adapted to suit and reflect its goals, by including considerable room for discussion between the representatives of the various approaches, between presenters and the members of the audience, and between members of the audience and themselves, through various formats: the conference will include lectures by Professor Lewis Aron regarding the motivating forces in psychoanalysis and their significance to the space of mutual vulnerability; discussions about mutual vulnerability from the perspectives of Group Analysis, the Relational School and the Integrative School; case presentations – including both group and individual cases studies – which will be discussed from the perspectives of the various schools; a live demonstration of group work; a discussion of Lew Aron's A Meeting of Minds and its significance, celebrating the publication of its Hebrew translation by Am Oved publishing house; all members working together within the scope of a large group; etc.
Lecturers, Conductors & Panelists
(in alphabetical order):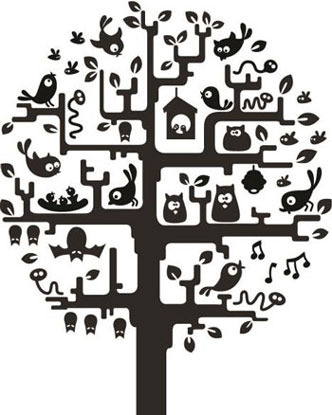 Miriam Berger
Avi Berman
Emanuel Berman
Osnat Cohen- Ganor
Gary Diamond
Robi Friedman
Nurit Goren
Earl Hopper
Irit Kleiner Paz
Rina Lazar
Lucien Laor
Offer Maurer
Irene Melnick
Gila Ofer
Pnina Rappoport
Eshkol Rafaeli
Ilan Treves
Chana Ullman
Haim Weinberg
Lavie Yehoshua
Sharon Ziv BeimanConference Schedule:
http://pgiut.4p-tech.co.il/englishRegistration:
http://pgiut.4p-tech.co.il/register
Early Bird Rates till April 10!