By Steven Kuchuck (USA) and Marianne Kennedy (Australia),
Co-chairs of the Local Chapters Committee
Dear colleagues,
We are pleased to present the following chapter reports from Israel, Mexico, New Zealand, and Australia. We are in talks with members from Brazil and Turkey who are interested in starting chapters in those countries and hope to have more to report on that front in the coming year. As always, we invite you to be in touch with us if we can be of any help in supporting the work of your chapter or in helping members to start new chapters.
With warm best wishes for the New Year,
Steven Kuchuck and Marianne Kennedy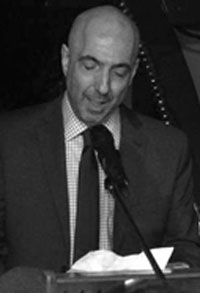 Steven Kuchuck, LCSW, LCC Co-chair and IARPP Board Liaison
222 West 14th Street, Suite 5M
New York, NY 10011   USA
Email Steven Kuchuck
website: www.stevenkuchuck.com
Amazon author page: https://www.amazon.com/author/stevenkuchuck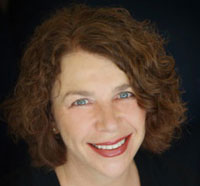 Marianne Kennedy, MA, LCC Co-chair
Registered Psychologist and Psychotherapist
Level 1, 215 Darling St
Balmain, NSW 2041   Australia
Email Marianne Kennedy



Report from IARPP-Australia
 By Roberto D'Angelo
What's in a name?
Turns out quite a lot.
Announcing and reflecting the growing prominence of IARPP and Relational Psychoanalysis in Australia, the Sydney Chapter of IARPP will now be known as the Australian Chapter.
"IARPP Australia" and its current members welcomes, encourages, and is eager to have interested parties throughout this large, and sometimes dislocated, nation, come join our organization to explore, advance, and expand our mutual interest in relational thinking.
We also want to reach out to psychoanalytic organizations and clinicians in the rest of our local Asia-Pacific Region. If you live in China, Japan, Korea, India, Malaysia and so on, make contact! If any of the wider IARPP community have links with these countries, it would be great if you would put us in touch.
Lots has been happening over the past years, but even bigger things are on the horizon. One of the reasons we are so sure that relational psychoanalysis has a secure home here in Australia is the success of our seminar series this past year. The 2015 seminar series with prominent relational analysts from the USA was both very popular and helped grow our membership. Videoconferencing allowed us to create interactive events that were overwhelmingly well-received—in fact each event sold out well before the seminar date. So far, we've been "visited" by Estelle Shane, Adrienne Harris, Steven Kuchuck, Darlene Ehrenberg, Stuart Pizer, Galit Atlas, and Mal Slavin. The program for our 2016 seminars has almost been finalized, presenting an equally stellar cast—more to look forward to!
The Australian Chapter is thrilled to be hosting the IARPP conference in 2017. Sydney is a spectacularly stunning city and we are excited to show it off to all who come and join us.   Planning is already well underway. The Australian Chapter is working with the local conference organizing committee to create an event that we are sure will lure you across the Pacific and Indian Oceans! We'll keep you updated as the event details emerge and hope that many of you will want to present and contribute.
Warm regards from Down Under.
Roberto D'Angelo, Annette Conradi, Margie Chodos, Mary Bayles, Lyn Abery
IARPP Australia committee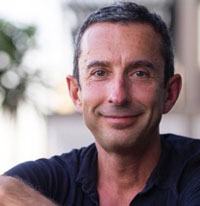 Dr. Roberto D'Angelo
PsyD FRANZCP, MMed (Psychotherapy), MBBS
Suite 33, 8 Hill St,
Surry Hills, NSW 2010    Australia
Email Roberto D'Angelo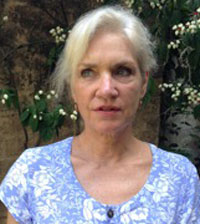 Annette Conradi
56 Comber St
Paddington, 2021
Email Annette Conradi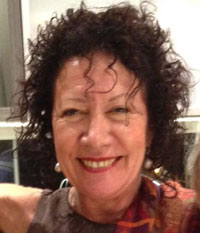 Margie Chodos
5/81 Old South Head Road
Bondi Junction, NSW 2022
Email Margie Chodos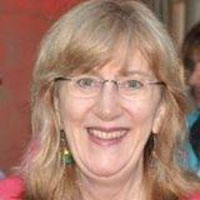 Lyn Abery
2/10 Chetwynd Rd
Merrylands, NSW  2160
Email Lyn Abery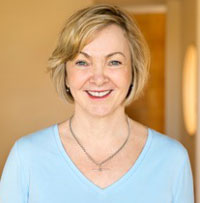 Mary Bayles
102 Crown Street,
Woolloomooloo, NSW, 2011
Email Mary Bayles



Report from IARPP-Israel
By Offer Maurer, Chair
I'd like to start off by thanking Chana Ullman and Neil Altman for the splendid job done as co-chairs of the Local Chapters Committee. I'm also happy to welcome our friends Steven Kuchuck and Marianne Kennedy as the new co-chairs. I'm confident both of you will bring much to the table to help the local chapters further develop the growing international relational community. Also, this is a wonderful opportunity to welcome our good friend and esteemed colleague Chana Ullman as IARPP's new president, with her term beginning in 2016, and wish her the very best of luck in this important new role.
We'd like to let you know about some of the activities we've been programming at the Israeli local chapter as well as some future plans. This December we are co-hosting a symposium together with The Tel Aviv Institute for Contemporary Psychoanalysis, celebrating the launch of the new book by Galit Atlas, The Enigma of Desire: Sex, Longing, and Belonging in Psychoanalysis. For this symposium the wonderful panel of speakers includes Galit Atlas, Lewis Aron, a pre-recorded discussion by Jessica Benjamin, and also a case discussion by Jonathan Slavin and Miki Rahmani.
Another book launch celebration, co-hosted with the Bar-Ilan University Program on Hermeneutics and Psychoanalysis, will take place this coming January honoring Aner Govrin's third book, entitled Conservative and Radical Perspectives on Psychoanalytic Knowledge: The Fascinated and the Disenchanted. On this festive occasion Aner will give a talk followed by a wonderful panel of discussants, including Carlo Strenger, Chana Ullman, Sharon Ziv-Beiman, Dana Amir, Golan Shachar, and Gabi Mann.
Finally, we will host a thought-provoking clinical evening this coming January that will include a lecture by Limor Kaufman, presenting a paper entitled "Shifting Sands and 'Home base': Inside and Outside the Consulting Room of the Bicultural Analyst," dealing with the complexity of having two cultural selves both in and out of the consulting room. Irit Kleiner-Paz will discuss Kaufman's paper and lead a discussion following the presentation.
One of the clearest examples of the Israeli Forum's spirit of openness and willingness to meet with the "other" is our annual Relational Circles Conference, a conference that at its core includes discussion groups and workshops enabling many meetings of many others, many of whom do not consider themselves to be "relational" at all. The next conference, our fourth, will take place on April 14, 2016, in Tel Aviv, and will focus on the self-multiplicity of therapists, and especially on those professional self-states that may be differently theoretically-inclined. In the conference entitled "On the Freedom to Relate: Our Multiple Therapeutic Selves (And How All Of These Coexist)," we are going to explore the ways in which we live and work with this professional self-multiplicity vis-à-vis our teachers, supervisors, patients, and supervisees.
In addition, this year we have launched a new series of discussion-group meetings revolving around important relational issues. One group focuses on discussing current papers published in Psychoanalytic Dialogues (with Mitchel Becker and Shaily Wardimon), another on relationally-informed couples therapy (with Irit Kleiner-Paz), and the third on culturally-informed relational psychoanalysis (with Esther Rappaport).
Lastly, I want to thank our good friends and colleagues at the Relational Forum's Board who are relentlessly working to promote relational thinking and practice both in Israel and also worldwide.
Warmly,
Offer Maurer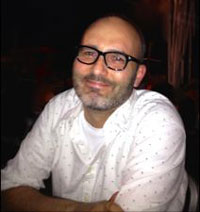 Offer Maurer, PhD
Clinical Psychologist
Chairperson, The Israeli Forum for Relational Psychoanalysis and Psychotherapy
Email Offer Maurer



IARPP-Mexico Chapter Report
By Alejandra Plaza
(clic aquí para español)

We are pleased to report on the video conference given by Dr. Alejandro Ávila-Espada, founder of the Spanish Institute for Relational Psychotherapy, and Chair of the Spain chapter of IARPP. The topic was "Major Contributions of the Intersubjectivists and the Interpersonalists to Relational Psychoanalysis: Convergences And Divergences." The conference took place on November 7 at the Intercontinental University in Mexico City.
The discussion of these major theoretical influences invited us to think about the different contributions of relational psychoanalysis and its connection with other areas. This important conference represented an opportunity to spread the relational view in Mexico and increase communication on this subject with other local institutions.
The organizing Committee for this video conference was: Alejandra Plaza, José Angel Aguilar, Anne Marie Maxwell, Lucía Chávez, Patricia Minjarez, and Amalia Rivera.
Another activity in which I participated as a representative of IARPP-Mexico was "Las Jornadas de Psicoanálisis Relacional," at the IARPP-Spain conference this past October 23 and 24 in Valencia, Spain. This program included a tribute to Dr. Joan Coderch de Sanz, in which I shared some comments about his career. Dr. Coderch is an institution in the Spanish-speaking psychoanalytic communities around the world. He has published a large number of psychoanalytic publications and has trained generations of health care professionals, among many other contributions.
An activity of special importance to us is our ongoing relational psychoanalytic study group. This is the third year that we have been meeting. We meet once a month to discuss and reflect on various topics in relational thought. We invite relational psychoanalysts who live in Mexico City to join us.

IARPP Capítulo Mexicano
Nos complacemos en comentar que Dr. Alejandro Ávila Espada , impartió una interesante videoconferencia. El Dr. Ávila es Fundador del Instituto de Psicoterapia Relacional España y Sección Española de la IARPP, el tema fue "Principales Aportaciones de los Intersubjetivistas y los Interpersonales al Psicoanálisis Relacional. Convergencias y Divergencias" . Se llevó a cabo el 7 de Noviembre 2015 en la Universidad Intercontinental México D.F.
Discutir y comentar estas influencias, nos invitó a entender la esencia del Psicoanálisis Relacional y a comprender más claramente sus postulados, así como la conexión con otras áreas. Fue un importante evento por la oportunidad de difundirlo en México, así como estar en contacto con diferentes asociaciones.
Comité organizador:
Alejandra Plaza, José Angel Aguilar, Anne Marie Maxwell, Lucía Chávez, Patricia Minjarez, Amalia Rivera.
Otra actividad en la que participé como representante del capítulo mexicano, fue en las Jornadas de Psicoanálisis Relacional de IARPP España el 23 y 24 de Octubre en Valencia en el homenaje al Dr. Joan Coderch de Sanz, con un comentario sobre su trayectoria. El Dr. Coderch es una institución dentro del Psicoanálisis en habla hispana por el gran número de publicaciones psicoanalíticas y por las generaciones de profesionales de la salud que ha formado, entre otras aportaciones.
Un actividad de especial importancia es el grupo de estudio sobre Psicoanálisis Relacional, Es el tercer año que lo llevamos a cabo. Nos reuniones una vez al mes para discutir y reflexionar. Los psicoanalistas relacionales que vivan en el D.F. pueden acercarse a nosotros para agregarse.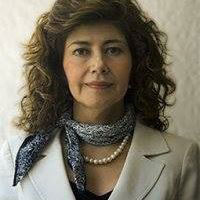 Alejandra Plaza, PhD
Uxmal 278. Narvarte
03020 Benito Juárez México D.F.
Email: aplazaespinosa@yahoo.com



Some News From IARPP Aotearoa/New Zealand
By Andrew Duncan, Chair
Our energy has been focused on preparing for a symposium in February, 2016, with Joyce Slochower presenting two papers and participating in a day-long workshop/dialogue about those papers. The next day we have an evening with Donna Bassin looking at clips from her latest documentary, "The Mourning After," and discussing issues related to traumatic grief. We are all very excited about the weekend and getting good interest.
We have been increasing our mutual cooperation with the Sydney, now Australian, Chapter of IARPP which has given us access to very  interesting seminars, most of them live video.
All the best for the Holidays,
Andrew Duncan