Carlos Rodríguez Sutil (Spain)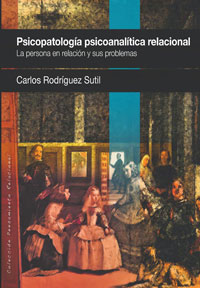 Este libro pretende ofrecer una psicopatología psicoanalítica que aspire al mismo tiempo a mantenerse relacional. Después de Freud, el punto histórico de referencia hay que situarlo, sin duda, en los años cuarenta, con la teoría de las relaciones objetales como primer paso hacia una epistemología intersubjetiva y externalista; de una concepción de la mente constituida por impulsos y defensas a una mente de configuraciones relacionales, que perfilaron autores como Sullivan, Fairbairn y Winnicott, entre otros. Los desarrollos actuales del psicoanálisis relacional se muestran, no obstante, ajenos, cuando no contrarios, a la clasificación y la técnica, en sus formas clásicas, por lo que una psicopatología psicoanalítica relacional puede parecer una contradicción en término. La paradoja se resuelve partiendo del supuesto de que el sufrimiento se expresa no al modo de cuadros fijos, sino a través de los estilos relacionales que constituyen la personalidad, en conexión dialéctica con los otros miembros de la constelación relacional, cada uno con sus estilos propios, y también en la relación con el terapeuta.
* * *
This book's aims are to provide a psychoanalytic understanding of psychopathology while aspiring to stay relational. After Freud, the historic landmark has to be placed, no doubt, in the 1940s, with the theory of object relations as a first step toward an intersubjective and externalist epistemology.  Object relations moved us from a concept of the mind composed of impulses and defenses to a relational mind composed of relational configurations, as outlined by authors such as Sullivan, Fairbairn and Winnicott, among others.  Current developments in relational psychoanalysis contradict forms of classification and technique found in classical analytic theory, such that psychopathology from a relational point of view may seem like a contradiction in terms.
The paradox is solved if we view the various ways a person may suffer not as a still frame or a list of signs and symptoms, but rather as understood through the relational styles that constitute the individual personality.  The individual's relational style is in dialectical connection with that of the other members of the relational constellation, each one with his or her own style, as well as the analyst's relational style.
link:   http://www.psicoterapiarelacional.es/Publicaciones.aspx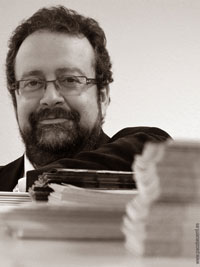 Carlos Rodríguez Sutil
Doctor en Psicología, Psicoterapeuta
Ágora Relacional
Alberto Aguilera, 10 – Escalera Izqda.- 1º
28015-Madrid (España)
email: Carlos Rodríguez Sutil
Blog: http://crsutil56.blogspot.com.es