By Steven Knoblauch (USA) and Alejandro Ávila-Espada (Spain),
Co-chairs of the IARPP Colloquium Series
This past November IARPP hosted its 27th online colloquium entitled Turning up the Heat: Enigmatic and Pragmatic Registers of Sex and Desire.  The colloquium was attended through electronic viewing and/or posting by 1,765 IARPP members, over 300 more than viewed or posted in our previous colloquium held in May of this year.  Rosario Castaño (Spain), Andrea Celenza (USA), Shlomit Yadlin-Gadot (Israel), Adrienne Harris (USA), Stephen Hartman (USA), Ann Pellegrini (USA), Jonathan Slavin (USA), and Gillian Straker (Australia) served as panelists, discussing, Galit Atlas' (USA) paper, "Touch Me, Know Me: The Enigma of Erotic Longing" (Psychoanalytic Psychology, Vol. 32, No. 1, p. 123-139, 2015), and interacting with the author. Dr. Atlas' article is now also a chapter in her book The Enigma of Desire: Sex, Longing, and Belonging in Psychoanalysis.
We are grateful to Valerie Ghent for effectively managing the behind-the-scenes technical aspects of our collective electronic experience.  We also wish to express our deep gratitude to all the participants for their patience and understanding as we moderated the colloquium during the difficult days of international violence that contextualized our work. Violence such as this presents significant implications for proceeding individually and collectively, which this colloquium gave us the opportunity carefully to consider.
In her paper for this colloquium, Dr. Atlas examines the psychological experience of sexual longing, offering a way to think about erotic experience as a state of consciousness that connects us with material that is registered in the body. The paper addresses erotic longing and its relation to loss, emphasizing two simultaneous levels of existence; Atlas proposes that enigmatic and pragmatic co-created interactions with the (m)other always coexist and play dual parts in the otherness of lustful states of mind.
Discussion of the paper over the two week period of the colloquium generated 261 posts coming from 83 different participants.  This was an increase in number of participants but a decrease in the number of posts as compared with the last colloquium.  This colloquium's posters came from 11 different countries with 46 from the United States; 10 from Israel; seven from the United Kingdom; five from Australia; four from Canada; three from New Zealand; two from Peru; two from Spain; and one each from Germany, Italy, Norway and Sweden.
All 27 IARPP colloquia that have taken place are archived on the IARPP website. We continue to be pleased with the valuable exchanges that our colloquia generate, and feel they are contributing to the theoretical and clinical growth of our field. However, we also feel tasked to continue exploring ways to make our colloquia more accessible to members for whom English is not a first language.
It is too early to share any definite plans for our 28th IARRPP colloquium scheduled to take place in May of 2016.  But we are gathering input about possible topics, participants, and other considerations as we write this report.  Look for further information in the coming months.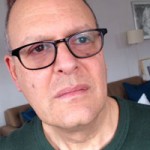 Steven Knoblauch, PhD
email: sknoblauch.phd@gmail.com
website: http://stevenknoblauchphd.com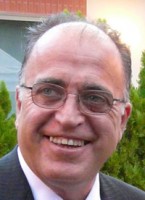 Alejandro Ávila-Espada, PhD
Email: avilaespada@psicoterapiarelacional.es
Website: http://www.psicoterapiarelacional.es