Suzi Naiburg (USA)
Structure and Spontaneity in Clinical Prose: A Writer's Guide for Psychoanalysts and Psychotherapists (Routledge, 2015) will teach you how to read gifted writers for inspiration and practical lessons in the craft of writing; apply the principles and techniques that characterize the paradigmatic, narrative, lyric narrative, evocative, and enactive modes of clinical prose; and put what you learn immediately into practice in eighty-four writing exercises.
Each of the five modes uses different means to construct worlds out of language. The paradigmatic mode abstracts ideas from experience to build concepts and theories. The narrative mode organizes experience through time, creating meaningful relationships between causes and effects. Lyric narratives present events unfolding in an uncertain present before hindsight anchors meaning. The evocative mode works by invitation and suggestion, and the enactive mode creates an experience to be lived as well as thought.
Structure and Spontaneity is fundamentally a book about reading and writing in new ways. Whether you are doing the exercises, drafting a paper, writing clinical notes, or preparing for supervision, by experimenting with various modes of clinical prose, you will make discoveries about your patients, your work, and yourself. This book is an invaluable resource for new and experienced psychoanalysts and psychotherapists and for students, teachers, editors, and writers in the humanities and social sciences.
Chapters
Preface
1. A Writing Workshop
2. The Poetry of What We Do and the Playground of Clinical Prose
3. Narrative Meaning and Technique
4. Short Stories
5. The Evocative Mode
6. The Enactive Mode
7. Lyric Narratives
8. The Paradigmatic Mode
9. Narrative Moves and Interweaves
10. Voice
11. Introductions
12. The Narrative Axis
13. The Conceptual Axis
14. Shapes of Arguments
15. Using Sources
16. Conclusions
17. Revising
18. Confidentiality and Disguise
Afterword
Reviews
"A good writer who goes for the jugular, I mean the heart. Suzi Naiburg has a real feel for what writing is and can do, a blessing not all share."
– Michael Eigen, The Birth of Experience
"Structure and Spontaneity in Clinical Prose is a rare find, a real gem that combines wisdom for writers and editors. Its multilayered analytic approach will assist would-be authors to find their voice and helps us all deepen our readings of clinical prose. Dr. Naiburg is a gifted teacher whose wealth of experience in guiding others is conveyed on every page. As an editor, I find her insights invaluable."
– Joe Cambray, past president of the International Association for Analytical
Psychology, former US editor of The Journal of Analytical Psychology
"Suzi Naiburg's book brings clinical writing alive as art and lived experience and offers a stunning understanding of what it takes to create good clinical prose. Her book is a splash of clear cold water on the familiar landscape of arid, artless clinical writing. Dr. Naiburg is a rare reader of clinical works, attentive to the word-by-word decisions writers make. Her skillful exegesis of a range of styles and structures invites readers to attend to nuances of language and appreciate how clinicians relive particular moments with their patients that cannot be summed up but only evoked through the art of that particular writer. Her writing exercises invite spontaneity and considered choices, creativity and constraint, micro decisions and macro structures of organization. This book is a vital resource for anyone interested in clinical writing, or for that matter, anyone interested in truly compelling writing."
– Annie G. Rogers, A Shining Affliction: A Story of Harm and Healing in Psychotherapy and The Unsayable: The Hidden Language of Trauma; Professor of Psychoanalysis and Clinical Psychology, Hampshire College
Link: http://goo.gl/kM4wu7
Enter code IRK71 (before Dec. 31, 2015) for a 20% discount when you order online from Routledge.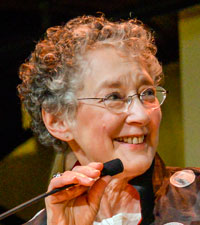 Suzi Naiburg, PhD, LICSW, is a graduate and faculty member of the Massachusetts Institute for Psychoanalysis in private practice in Belmont, Massachusetts. She is also a writing coach, teacher, and editor who taught expository writing at Harvard and more than fifty clinical writing workshops. Suzi will be teaching a preconference writing workshop on June 25 at the IARPP conference in Toronto. You can find her full teaching schedule and excerpts from her book at www.SuziNaiburg.com.
Suzi Naiburg, PhD, LICSW
149 Pine Street
Belmont, MA 02478-2733
email: Suzi Naiburg
website: http://www.suzinaiburg.com