Book Announcement by Charles Strozier (USA)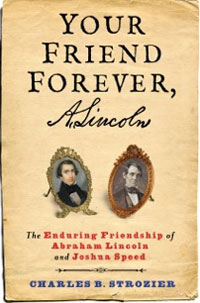 On April 15, 1837, a "long, gawky" Abraham Lincoln walked into Joshua Speed's dry-goods store in Springfield, Illinois, and asked what it would cost to buy the materials for a bed. Speed said $17, which Lincoln didn't have. He asked for a loan to cover that amount until Christmas. Speed was taken with his visitor, but, as he said later, "I never saw so gloomy and melancholy a face." Speed suggested Lincoln stay with him in a room over his store for free and share his large double bed. Thus began what would become one of the most important friendships in American history.
Speed was Abraham Lincoln's closest confidant, offering him invaluable support after the death of his first love, Ann Rutledge, and during his rocky courtship of Mary Todd. Lincoln needed Speed for guidance, support, and empathy. Your Friend Forever, A. Lincoln (Columbia University Press, 2016) is a rich analysis of a relationship that was both a model of male friendship and a specific dynamic between two brilliant but fascinatingly flawed men who played off each other's strengths and weaknesses to launch themselves in love and life. Their friendship resolves important questions about Lincoln's early years and adds significant psychological depth to our understanding of the making of a great man.
Link: https://cup.columbia.edu/book/your-friend-forever-a-lincoln/9780231171328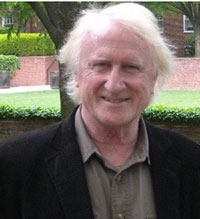 Charles B. Strozier, PhD
Email Charles Stozier
Website: www.charlesbstrozier.com