"Relational Freedom and Therapeutic Action"
Title/Paper: Relational Freedom and Therapeutic Action
Author: Donnel Stern
Dates: Monday, November 10 - Sunday, November 23 , 2014
Moderators:
Alejandro Avila Espada and Steven Knoblauch
Panelists
:
Susi Federici-Nebbiosi (Italy), Jack Foehl (USA), Orna Guralnik (USA), Rina Lazar (Israel), Felipe Muller (Argentina), Tessa Phillips (Australia), Paul Renn (Great Britain), Cleonie White (USA).
Donnel Stern has been one of the most prolific contributors to to the cannon of formulations for how relational analysts work. In his books and articles, Donnel has been articulating a particular vision for how to understand therapeutic action based on ideas about unformulated experience, novelty, courting surprise and relational curiosity.
In the paper being considered in this colloquium, Relational Freedom and Therapeutic Action, Stern offers his most current and specific presentation of this vision. In particular, he discusses what he means by freedom in the activity of the analyst and illustrates the relationships between what he means by constriction, relaxation and relational freedom. With an international panel taking the lead we hope to continue our comparative thinking for the similarities and differences, opportunities and constraints of this vision compared to others emerging both within the relational tradition and those emerging outside of our community.
We anticipate a continuing confluence of voices, some new and some familiar, to carry our explorations and considerations forward in the spirit we have always maintained with these opportunities to gather and listen to each other through the virtual electronic space we can inhabit with the forms of conversation that an IARPP colloquium makes possible
Citation: Relational Freedom and Therapeutic Action, Journal of the American Psychoanalytic Association (JAPA), April 2013, 61: 227-256. Used with permission from SAGE Publications.
CE Credits: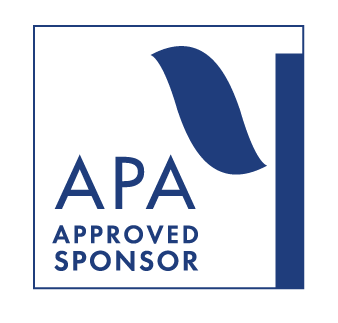 The International Association for Relational Psychoanalysis & Psychotherapy (IARPP) is approved by the American Psychological Association to sponsor continuing education for psychologists. IARPP maintains responsibility for this program and its content. 
For social workers: This program is valid for 3 CE Credits (approval number pending).
For California BBS licensees: Course meets the qualifications for 3 hours of continuing education credit for MFTs, LPCCs, LEPs and/or LCSWs as required by the California Board of Behavioral Sciences under license number PCE 5321. This program is free of cost to the IARPP membership, and it is targeted to psychologists, psychiatrists, social workers, psychoanalysts, marriage and family therapists, academics, as well as other California BBS licensees.

This program is valid for 3 CE Credits.