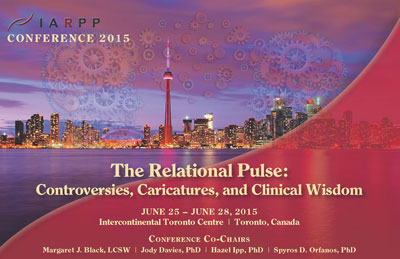 An international conference such as IARPP's "The Relational Pulse" is an opportunity and a challenge. The 2015 annual IARPP Conference will provide different angles and shifts of light on the contemporary relational sensibility, and on the different motivations we have for doing our work.
Since Stephen Mitchell first coined the term relational psychoanalysis, this phrase has encompassed a range of rich understandings and clinical approaches that share significant features while also diverging quite radically. Well beyond the superficial notion of an inclusive, tolerant "broad tent," this conference will explore an alternative view: that the greatest strength of the relational perspective emerges when the multiple emphases within it are held in a creative tension, a dialectical tension in which each complements, as well as clashes, with the others.
While quite challenging to the clinician, inevitably demanding the analysts' radical openness both to themselves and to their patients, this vision of relational multiplicity is, we believe, less likely to become narrowly enshrined as the correct relational – or analytic – path. It is how we can use our differences – as Mitchell used the comparative psychoanalytic method – to grow, change, and expand the meanings of what is relational from within.
We urge you to take advantage of the rich opportunities offered by IARPP at our 2015 annual conference, "The Relational Pulse", to learn from the presenters, to engage in the discussions, to start new friendships, and to consolidate old friendships.
We look forward to seeing you in Toronto this June!
Margaret Black, Jody Davies, Hazel Ipp, Spyros Orfanos
IARPP 2015 Conference Co-Chairs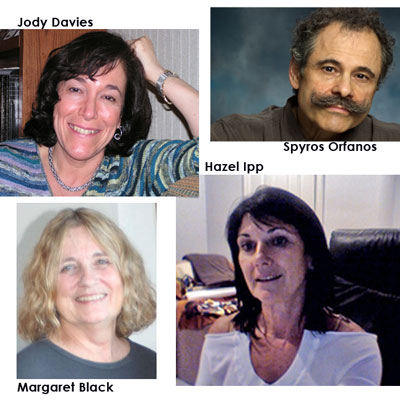 Link to conference brochure: http://iarpp.net/thesite/wp-content/uploads/2014/06/IARPP-2015-Conference-Brochure-FINAL_2.14.15.pdf
Link to panel descriptions: http://iarpp.net/events-hub-page/upcoming-conference/ (scroll down to Panel Descriptions tab)
Link to registration portal: https://iarppconference.org
Register by May 18 for reduced rates.