Registration now Open for the IARPP International Conference in Sydney, Australia,
From the Margins to the Centre:
Contemporary Relational Perspectives
May 25-28, 2017
By Cathy Hicks (Australia) and Sarah Calvert (New Zealand),
Conference Co-chairs
We are delighted to welcome IARPP members to our 14th Annual International Conference, being held in Sydney, Australia, from May 25-28!
To register for the conference, go to http://www.iarppsydney2017.com/registration.
The program is rich, diverse and exciting – click here:
http://www.iarppsydney2017.com/program/conference-events/year.listevents/2017/03/27/-] if you'd like to look at our most up-to-the-minute schedule.
We'd also like to share some things you might not know about visiting Australia, what you might expect weather-wise, and what else is happening. First, did you know that everyone who comes to Australia (except for those in New Zealand) needs a Visa? It's a simple process to apply for one, but don't forget to do so. Speak to your travel agent, have a look at https://www.border.gov.au/Trav/Visi/Visi, or simply Google the Australian Consulate website in your country of residence and they will tell you what you need to know. And if you need a letter of invitation contact the conference secretariat at iarpp2017@dcconferences.com.au.
Temperatures in Sydney in May usually hover around 16°C (that's about 61°F). Although it rains occasionally, we average six hours of sunshine per day. It can be windy, so a warm coat will be useful.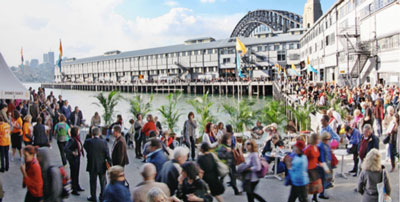 The Sydney Writers Festival will be on while you're here. It runs from May 22-28, and this year's program is published on their website. Previous international guests have included Gloria Steinem, Julian Barnes, Jonathan Franzen, Alan Cumming, Alice Walker, William Boyd, Eleanor Catton, A.M. Homes, Roddy Doyle, Claire Messud, James Wood, Jeanette Winterson, Fatima Bhutto, Hanya Yanagihara, and many more. The program – with over 300 events, many of which are free to attend – features writers from various forms and backgrounds, including the best contemporary novelists, screenwriters, musicians, and writers of cutting edge nonfiction, along with some of the world's leading public intellectuals, scientists, and journalists. Keep checking their website https://www.swf.org.au/ for further information. And you can watch a short video about the festival at https://www.youtube.com/watch?v=aVO894DYJNE.
One of the most exciting Sydney events is Vivid Sydney – a unique annual event of light, music and ideas, featuring an outdoor "gallery" of extraordinary lighting sculptures, a cutting-edge contemporary music program, and of course, the spectacular illumination of the Sydney Opera House sails. The multi-award-winning festival of light, music, and ideas illuminates Sydney every year with exciting new precincts to explore, mesmerizing new light art to inspire and plenty of entertainment for everyone – and it's free! This spectacular festival has grown into the largest of its kind in the world. In 2017, Vivid will be bigger and better than ever, offering an expanded program of multi-genre music, more stimulating ideas from global thinkers and creators, plus dazzling light art across the city. We're thrilled to let you know that the opening night of Vivid will happen while you're here, on Friday May 26. Although the guided walk that we're offering was booked out almost immediately, you can download a map from the Vivid website https://www.vividsydney.com/ in early May and plan a self-guided walk to see the amazing installations.
Australia is a huge country, with 2500 miles between east and west. So unless you're planning to stay for longer than a few days, you may not get to Uluru (3.5 hour flight) or the Great Barrier Reef (3 hour flight), although it is the best time of year to visit these places. But there's a lot to see and do both in Sydney itself, and in the surrounding region. Have a look at http://www.iarppsydney2017.com/destination/host-city-sydney and http://www.iarppsydney2017.com/destination/whats-on for some ideas of what to do in Sydney. And if you'd like to do a short trip, you'll find ideas at http://www.iarppsydney2017.com/travel/travel-in-australia. The Hunter Valley and the Blue Mountains are especially great to visit.
We look forward to welcoming you to Sydney in May, and hope that you will have the chance to experience a conference in which you will be enriched and challenged by the new thoughts and ideas that you will encounter, that you will reconnect with old friends and make new ones, and above all, that you will encounter the spirit of acceptance and embrace that characterizes IARPP.
Remember, registration is now open at http://www.iarppsydney2017.com/registration.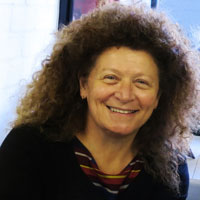 Catherine Hicks PhD
P O Box 1719, Neutral Bay Junction,
NSW 2089, Australia
Email Catherine Hicks also at Conference email
website: www.wycombeclinic.com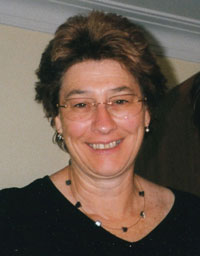 Sarah Calvert, PhD
1602 18 Beach Rd,
Auckland New Zealand 1010
Email Sarah Calvert
Website: http://millenniumconsulting.co.nz