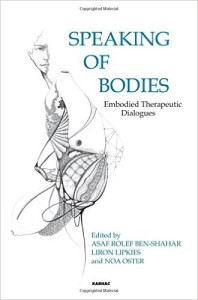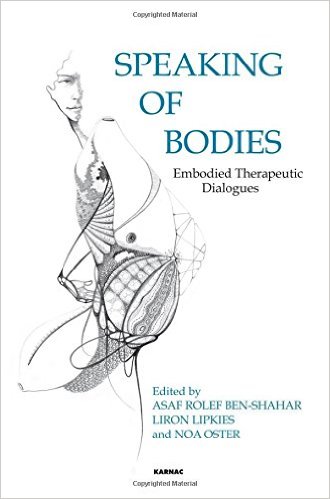 "Where is Body?" in Speaking of Bodies: Embodied Therapeutic Dialogues, edited by A. R. Ben-Shahar, L. Lipkies, and N. Oster (Karnac, 2016). In the section of this chapter entitled "The Divine Body," Michael Eigen and Rabbi Ohad Ezrahi muse on spiritually, dissociation and embodiment, Kabbalah and sex, and the relevance of all these to therapy.
Link: http://us.karnacbooks.com/ProductAuthors.asp?PID=36045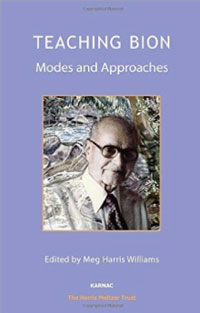 "Tiger Stripes and Student Voices" in Teaching Bion: Modes and Approaches, edited by Meg Harris Williams (Karnac, 2015).
Link: https://kar.presswarehouse.com/books/BookDetail.aspx?productID=463625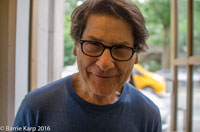 Michael Eigen, PhD
225 Central Park West, Apt. 101A
New York, NY 10024   USA
Email Mike Eigen

Back to Top…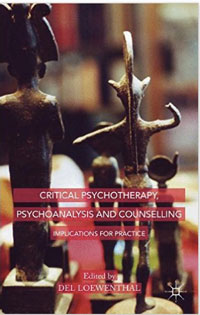 "Everything You Always Wanted to Know About Therapy (But Were Afraid to Ask): Fragments of a Critical Psychotherapy" in Critical Psychotherapy, Psychoanalysis and Counselling: Implications for Practice, edited by D. Loewenthal, London: Palgrave Macmillan, pp. 159-174, 2015.
Link: http://www.palgrave.com/us/book/9781137460561#aboutBook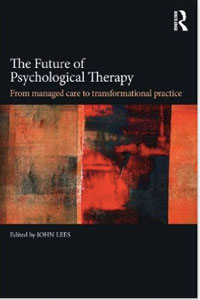 Foreword in The Future of Psychological Therapy: From Managed Care to Transformational Practice, edited by J. Lees, London and New York: Routledge, pp. xi-xvii., 2016.
Link: https://www.amazon.com/Future-Psychological-Therapy-Transformational-Practice/dp/1138886386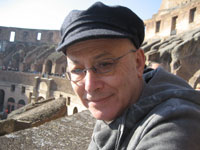 Andrew Samuels, DHL
Email Andrew Samuels


Back to Top…
Psychoanalysis and American Intelligence Since 1940:
Unexpected Liaisons
By Knuth Müller (Germany)
In Matt ffytche and Daniel Pick (Eds.), Psychoanalysis in the Age of Totalitarianism, London, UK: Routledge, 2016.
This book seeks to alter the way psychoanalysis is positioned in the political landscape of the twentieth century by locating it in "totalitarian" times. It argues that the rise of fascism, the trauma of the Second World War, and the transformation of that struggle during the Cold War, shifted the center of gravity within the profession as well as the social understanding of its role. Collectively the decades from the 1920s through the 1960s—a period of large-scale growth, development, and repositioning of the psychological sciences as a whole—were permeated by anxieties about the threat of totalitarian societies and the nature of the totalitarian "mind," as well as deliberation about the psychological basis for freedom in society. The authors in this edited volume investigate how particular visions of the mind, therapy, and polities interacted during the age of Total War and Cold War, and ask how the history of psychoanalysis might be rewritten in this light.
Psychoanalysis in the Age of Totalitarianism is a result of a conference held at the Wellcome Collection Conference Centre, London, in 2012. It not only contains papers presented at the conference, but also adds and expands research efforts concerning the impact of the Second World War and totalitarianism on psychoanalysis, as well as the impact of psychoanalysis on the understanding of the war and totalitarian systems.
In Chapter 11 of this edited volume, "Psychoanalysis and American Intelligence Since 1940: Unexpected Liaisons," Knuth Müller outlines the history of US-American psychoanalysis and its collaboration with US centralized intelligence services including the COI, OSS, CIA, and other military-intelligence networks before and during the Cold War years. Originally bound to defend the free world from totalitarianism in a time of utter crisis and existential threat by German and Italian fascism and Japanese imperialism, the ethical and moral decisions of the psychoanalytic community slowly began to erode, not only during but also after WWII. In receiving continued financial aid from the intelligence community for Cold War-related research on topics including sensory deprivation, stress induction, sleep deprivation and psychoactive drugs, aspects of their work—sometimes undertaken in utter disrespect for the Hippocratic Oath and the Nuremberg Code of 1947—contributed to the development of psychological torture techniques (relabeled "Enhanced Interrogation Techniques" by the Bush-Administration), thus in some ways supporting the totalitarian structures that they were originally committed to counteracting.
About the Editors: Matt ffytche (co-editor) is the Director of the Centre for Psychoanalytic Studies at the University of Essex, and editor of the journal Psychoanalysis and History. Daniel Pick (co-editor) is the Senior Investigator of the Hidden Persuaders Research Project Group and Professor of History in the Department of History, Classics, and Archaeology at Birkbeck, University of London, UK.
Contributing authors to this volume include Sally Alexander, Ana Antic, Catalina Bronstein (foreword), Matt ffytche, John Forrester (†), Steven Frosh, Dagmar Herzog, Derek Hook, Joel Isaac, Ruth Leys, Erik Linstrum, Peter Mandler, Daniel Pick, Jacqueline Rose, Michael Rustin, Mical Shapira, Lyndsey Stonebridge, Ross Truscott, and Eli Zaretsky.
Knuth Müller, PhD, LCSW, is a clinical psychologist, psychotherapist, and psychoanalyst in private practice. His upcoming book is entitled Im Auftrag der Firma: Geschichte und Folgen einer unerwarteten Liaison zwischen Psychoanalyse und militärisch-nachrichtendienstlichen Netzwerken der USA seit 1940 (On Behalf of the Company: History and Consequences of an Unexpected Liaison Between Psychoanalysis and US military-intelligence networks since 1940).
Link: https://www.routledge.com/Psychoanalysis-in-the-Age-of-Totalitarianism/ffytche-Pick/p/book/9781138793897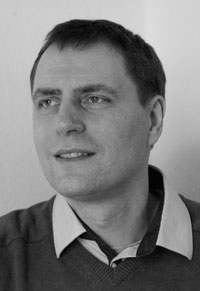 Knuth Müller, PhD
Bornholmer Str. 10
10439 Berlin   Germany
Email Knuth Müller