As our current IARPP President, Chana Ullman, completes her term, we invited several colleagues who have worked closely with Chana on the IARPP board to share their thoughts and farewell wishes. 
By Susanna Federici (Italy)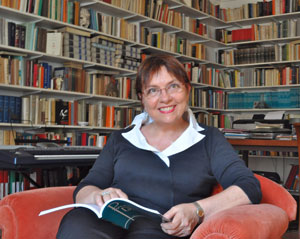 I have had the opportunity to appreciate Chana Ullman in her role as IARPP President for many reasons that are both professional and institutional. She has continued to expand the international growth of our organization, a goal that is particularly dear to me. She has worked with competence and dedication to support the international chapters, especially regarding relations with the Israeli community. With patience and determination she has completed a long process of improvement of the structure and the bylaws of IARPP so that we have rules that are the result of reflection on the experiences of the first years of life of our organization. I was happy to pass the baton to her as President and now as Past-president, and I'm sure she will continue to make a crucial contribution to the IARPP.   Thank you so much Chana!!! Susi

By Hazel Ipp (Canada)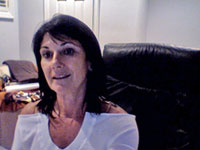 It is with pleasure that I have this opportunity to write a little note of appreciation for Chana Ullman in her capacity as President of IARPP.  We have worked together for over 10 years during which time Chana has always demonstrated a wonderful capacity for making things happen, for getting the job done, for thought and reflection and for always doing so with grace and aplomb.  And so it was with her presidency as she took the helm with comfort, ease and competency.   Ever mindful of our mandate to include and expand our international community, she took great strides in this direction.  A direction that flowed easily for her given her longstanding experience chairing our local chapters committee.  Reliable, forthright and clear in purpose and focus, Chana continued to navigate the organization in stellar ways, securing more of the infrastructure she so valued, and setting IARPP firmly on course.  We shall miss her but I personally look forward to regular and ongoing contact with her in her capacity as Past President and as my friend.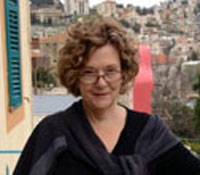 Writing a farewell and thank you letter to Chana at the end of her presidency seems to me both strange and exactly right.  I have known Chana as a friend, a colleague, and as the President of IARPP during the past two years. I met her through forming the Israeli chapter of IARPP, and I find her to be the best partner with whom to accomplish things. She maximized her capacities in her role as our president in this flourishing organization.  Chana has taken on many roles in IARPP. She was the second Israeli representative there (after Emanuel Berman) and this was not an easy task then or now. She has an energetic, thoughtful, and insistent way of doing things and we find ourselves in a better place as an organization after these two years. She is one in a sequence of very good people who find leading IARPP as a mission. We thank her very much and welcome Steve Kuchuck as the new President.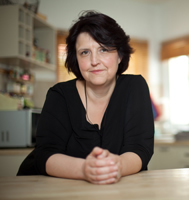 It is a privilege for me to deeply thank Chana for her brilliant, tremendous, and courageous leadership as IARPP President. Chana managed to combine relationality and vision, commitment to missions and to partners, values and pragmatic actions. From the updated bylaws to the highly successful conference in Sydney, to creation of the Membership and Stipends Committees, to enlargement of the number of involved members over the globe, Chana's accomplishments have been extensive and significant.
With an emphasis on internationality and inclusiveness, Chana has held, contained, and managed all these complexities while facilitating IARPP's development, values, spirit, and activities.  Chana – for me you are a role model personally and professionally. I thank you deeply for your seminal contributions to all the layers of our dear relational community. With enormous respect, gratitude and love, Sharon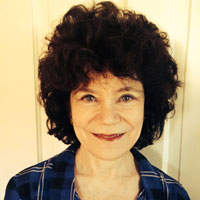 Chana has done a superb job in the role of IARPP President. She's been a model of wisdom, savvy, grace, and thoughtfulness in all her decisions.  Steering the organization's course with a steady and unerring hand, Chana's leadership style was at the same time generous and inclusive.  All of this made working with her deeply satisfying.  We are fortunate that her tenure on the Executive Committee continues onward a bit longer, though in a different capacity!

By Steven Kuchuck (USA)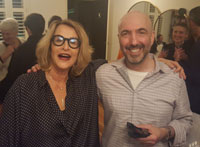 I am very pleased to have this opportunity to write these words of appreciation to Chana Ullman in celebration of her tenure as IARPP President.  Chana was a strong and talented president whose agenda helped to support the best of IARPP as well as advance us in several new ways.  One of her most notable achievements, with Executive Committee member Tony Bass leading the way, was to provide us with a much needed, updated set of bylaws in order to help the Board of Directors govern more efficiently.  Also under Chana's leadership, the new and important Membership Committee was formed (co-chaired by Tony Bass and Sharon Beiman) to help organize presentations and outreach efforts by IARPP members visiting other parts of the United States and internationally, and to survey members' needs in order to provide additional or improved services to current and future IARPP members. Chana also oversaw the new interest group co-chaired by Eyal Rozmarin and Victor Doñas, Psychoanalysis and the Collective. The list of her achievements goes on, but space is limited.  I will close by offering a personal thank you to Chana for her generous guidance and mentorship during the past year when I served as President-elect.  I am grateful that I will be able to count on her continued sharing of wisdom this year when she serves on the Executive Committee of the Board of Directors as Former President.