By Alioscia Boschiroli (Italy) and Hilary Offman (Canada), Co-chairs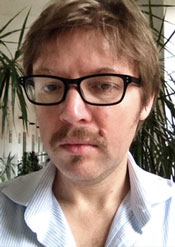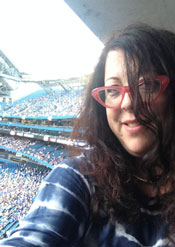 Many candidates have heard how wonderful it was to be mentored by Stephen Mitchell and how great a loss our community sustained upon his death. Margaret Black founded the IARPP Candidates' Committee as a way of honoring and continuing Stephen's contributions. Led by Margaret, our group consists of candidates from all over the world, who come together to create a place where the focus is specifically on and for candidates and early career psychoanalysts.
Annually the Candidates' Committee hosts an online web seminar designed for participation only by candidates and early career psychoanalysts. Because it is smaller and just for us, it is hoped that this experience will provide a unique opportunity for everyone who participates to find his or her own voice.  We place limits on length and frequency of posts so that candidates from all over the world can feel they are part of the conversation. We are fortunate to have access to some of the most well-known and respected psychoanalytic writers and practitioners to lead us on this journey. The next web seminar for candidates and early psychoanalysts will take place in January 2015 and will be led by Paul Wachtel!  We invite you to join us. Details and information about registration will be available soon.
Another focus of the Candidates' Committee is to host the Candidates' Reception and Candidates' Panel at the International IARPP Conferences.  Each conference opens with a reception for all candidates and early career psychoanalysts so that we can connect with one another right from the start. Many senior and well-known IARPP members, who are also looking to support and connect with candidates, also attend these receptions. Later during the conference the candidates' committee hosts a panel with presentations by candidates and early career psychoanalysts along with a senior discussant. These presentations are well-attended by students and more experienced practitioners alike, and they are a great opportunity for those with less experience to submit proposals outside of the general IARPP community.
Please join the Candidates' Committee at the next IARPP conference being held in beautiful Toronto, Canada in June 2015 (no snow we promise).  We can't wait to meet you at both our reception and panel.  Feel free to contact us at any time to connect and introduce yourselves.
Alioscia Boschiroli (Italy), Co-chair
Hilary Offman (Canada) Co-chair
Margaret Black (USA), IARPP executive liaison
Kim Bernstein (USA)
Maria Jose Mezzera (Chile)
Gadit Orian (Israel)
Sandra Toribio (Spain)
Gerard Webster (Australia)
Alioscia Boschiroli Psy.D
Via Virginio 2
10064 Pinerolo (TO)
Italy
alioscia.boschiroli@gmail.com
Hilary Offman MD FRCPC
121 Balmoral Avenue
Toronto Ontario
M4V 1J5 Canada
offmanh@rogers.com