As our beloved IARPP President, Susanna Federici-Nebbiosi, completes her term, we invited several colleagues and friends who have worked closely with Susi to share their reflections, impressions, and admiring thoughts about her. Their tributes follow.
By Hazel Ipp (Canada)
While it is always hard to do adequate justice to one who has been so central in our development and engagement, I feel privileged to have the opportunity to offer Susi Federici Nebbiosi, our outgoing IARPP president, a public tribute and thanks.
IARPP has been richer for having had Susi at the helm these past three years and indeed we will miss her feisty, tireless, intensely committed leadership of the organization. Fortunately, she remains on the IARPP Board as past president, offering her wisdom, her experience, and her remarkable loyalty to the organization as a whole.
Having had the pleasure and privilege of working closely with Susi for nearly two decades, I have always been deeply impressed by her energy, her intellect, her passion, and her dedication to whatever task is at hand. Susi makes things happen. Whether it be an international conference—indeed she is co-chairing with Gianni Nebbiosi, our wonderful IARPP mainstay, our next IARPP conference in Rome—or attending to the nuts and bolts of everyday organizational life, she does so with an indefatigable energy, fierce determination, wisdom, and humor. She has the ability to keep moving things along, always in the service of advancing the organization while simultaneously inspiring a sense of spirit and collaboration along the way.
Susi has worked hard to extend and enhance the international spirit of IARPP and indeed has achieved much in this ongoing organizational goal. The international community has continued to grow and thrive under her watch as evidenced in our colloquia, our conferences, the extraordinary number of international conference submissions, and the various positions of responsibility being held by those who reside beyond our North American perimeters. Susi has been instrumental in this and has paved the way for continued commitment of IARPP to further extend our global reach.
Susi, our grateful thanks for all time for you, for your contributions, for your astute conceptualizations that have added to the robust health of our organization, for your loyalty, your passion, your ability to make IARPP a priority, and for leading the way. I personally look forward to many more collaborations with you in the future.
GRAZIE MILLE MIA CARA AMICA
Hazel Ipp, PhD
12 Lawton Blvd, 3rd floor
Toronto, ON M4V 1Z4
Canada
Email Hazel Ipp

By Steven Knoblauch (USA)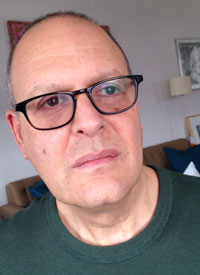 When Susi Federici-Nebbiosi was elected president of the IARPP Board for the three year term spanning 2013 through 2015, her election represented the first time that IARPP had a president who was from a European country.  In fact, she was the first IARPP president not from North America.  This was not surprising, as her predecessor, Spyros Orfanos, worked so hard to expand and diversify the membership and leadership of IARPP beyond North American borders to include an increasing number of new members, older and younger analysts who were—and still are—turning to the potentials of relational thought for increasing and expanding psychoanalytic theory and clinical practice.
As she leaves office our membership has increased to more than 1,800.  I believe our growth and increasing diversity of disciplines and theoretical orientations influenced by and influencing the relational world is no accident given the values that Susi has brought with her leadership.  Since first meeting her through her work with her husband Gianni at their institute in Rome, I have been continuously impressed with the drive, commitment, and follow-through that characterize Susi's approach to any project.
I, of course, have had the pleasure to serve on the Board of IARPP during Susi's presidency.  My sense of her strength and commitment has only been reaffirmed by the accomplishments and growth of IARPP that I have watched and been part of in working closely with her. For this I, and I know many others, have gratitude and continued hope for an increasing range of international representation and responsiveness to the challenging opportunities found in our various communities around the globe.  Thank you Susi.
Steven Knoblauch, PhD
Email Steven Knoblauch
website: http://stevenknoblauchphd.com

By Maria Tammone (Italy)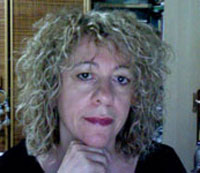 It is my pleasure to share a few words of praise for Susanna Federici-Nebbiosi, who has done a wonderful job as the first non-English speaking president of our community.
Through her dedication and hard work Susi has achieved great results in integrating and including the various and disparate desires, opinions, and needs of IARPP members around the world.
Her presence at IARPP events during her presidency has been constant and significant, as it has been in the past with her many presentations over the years. In the future she will continue to demonstrate her outstanding leadership in her role as Co-chair of the 2016 IARPP conference in Rome.
I would like to express my particular appreciation to Susi for her encouragement and support in my role as IARPP eNews Co-editor, which I have enjoyed creating together with Christina Emanuel.
Thank you Susi!
Maria Tammone, MD
Via Montegrappa 46
00048 Nettuno/Roma
Italia
Email Maria Tammone

By Tony Bass (USA)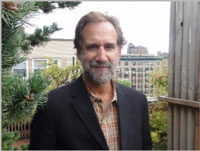 I am pleased to have a chance to express my gratitude in this IARPP forum to Susi Federici Nebbiosi for the hard work, deep care, and extraordinary dedication she has brought to IARPP in her role as president during these past three years. We all recognize that as the years pass time seems to rush by more and more quickly, so it is perhaps to be expected that I am startled to consider that more than three years have passed since Susi and I had a conversation in Rome about her possibly assuming the presidency of IARPP.  We are all fortunate that she agreed to take on the enormous responsibility of leading IARPP, a responsibility that she has carried out with the grace, effectiveness, and creativity that she brings to all her endeavors.
Susi and I have known each other for many years now, first as fellow board members of IARPP, then through our time together at the first extraordinary Rome conference, and beyond. Over the years I have been fortunate enough to get to know her better and become her friend.  During this time my appreciation for Susi, my admiration of her exceptional talents, and our friendship have grown deeper. I have had the enormous good fortune to spend time with Susi and Gianni during several visits to Rome, where I have had a wonderful, inspiring time meeting and working with the ISIPse community. This is an extraordinary group of psychoanalysts who comprise the self psychological and relational institute in Rome that Susi and Gianni have done so much to develop and inspire.
Over these years I have come to appreciate more and more Susi's exceptional talents, her great organizational skills, and her steady, quiet, competent, unassuming leadership.  IARPP carried from its inception a vision of strong international collaboration and leadership in its mission to develop a worldwide relational organization.  Its broad-based, heterogeneous, enthusiastic international membership had grown steadily since its founding in 2001, and the time had come for someone outside of North America to lead the organization as its president.  Susi was the perfect choice to lead the way as the first president outside of North America, as she was a long-standing member of the board, a co-chair of the first inspiring Rome conference in 2005, and a leader of the relational institute in Rome, an important, thriving center for relational thinking and practice in Europe.
Now, looking back on the years of her leadership, I am most pleased to note she has been a wonderful leader for our organization.  Thanks to her hard, inspiring work, under Susi's leadership we have experienced continued international growth, and excellent, inspiring conferences in New York City; Santiago, Chile; and Toronto, Canada.  And of course, we are all looking forward with much anticipation and excitement to the upcoming conference in June, 2016, our second conference in Rome. This will be a fitting valedictory celebration of her work and our growth, at which we will have a chance to express our gratitude to Susi in person for all she has brought to IARPP during these years of her stewardship.  It has been a wonderful three years during which Susi's presidency has launched IARPP into full international collaboration at the highest leadership levels in our organization.  I, and we all, have a great deal to thank her for as she steps down and enjoys, I hope, some well deserved rest. After the Rome conference, that is.
Anthony Bass, PhD
330 West 58th Street, Ste. 507
New York, NY 10019
Email Anthony Bass

By Philip Ringstrom (USA)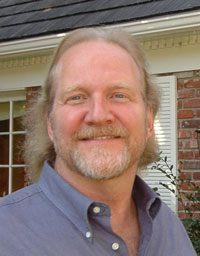 It is a pure delight to share a note of appreciation for our outgoing president, Susi Federici. I met her and Gianni at a Self Psychology conference in San Diego in the late 1990s. One of the things that is unforgettable about Susi is that few people instantly burst into such a pleasing expression when first meeting you and then seeing you again and again the way she does. I know that everyone who knows her knows this about her.
I have also had the wonderful fortune of getting to know her better over years of Self Psychology and IARPP conferences, as well as when I and several others were invited to Rome to present to the institute that she and Gianni created. And, of course it has been a great honor to serve on the Board under her direction.
Susi's down-to-earth warmth and love of humor is only one part of what makes her special. On top of this is her intellect, her scholarship, and her extraordinary leadership. With Susi in charge, "the trains always arrived on time," and all the compelling and not infrequently challenging aspects of running a Board of Directors—as well as our international association—were done with tremendous aplomb. Susi is a tour de force. It has been a wonderful ride knowing and traveling with her in all these capacities. I look forward to many, many more years of knowing each other!
With love, admiration and affection, Phil Ringstrom.
Philip A. Ringstrom, PhD
5004 Haskell Avenue
Encino, CA 91436
Email Philip Ringstrom