By Hilary Offman (Canada) and María José Mezzera (Chile)
Co-chairs of the Candidates' Committee
INVITATION TO SUBMIT PROPOSALS: We are pleased to announce a panel sponsored by IARPP's Candidates' Committee for the 13th International Conference in Rome, Italy, entitled "'Ritual and Spontaneity' in the Use of the Frame." Candidates and early-career analysts are invited to submit proposals for this panel discussion, developed by the Candidates Committee, to be held as part of IARPP's upcoming conference in Rome,  June 9-12, 2016.
In an effort to encourage broader participation in the conference by those who have more recently joined our profession, our panel will feature several presenters who are either currently in psychoanalytic training or are within five years of completing their training. The panelists' presentations will be followed by discussion by a respondent, a senior analyst yet to be named.
Relational psychoanalysis offers some inherent challenges for candidates in training. Among them is the theory and use of the treatment frame. While it remains a key element of clinical work, for the candidate and early-career analyst, it can be difficult to manage and know how to implement. Whereas classical psychoanalysis offered a more or less fixed set of rules for conducting treatment, from a relational perspective, inherited standards for things like session frequency, use of the couch, fees and payment, between-session communications, and many other technical aspects of the work have become more like guidelines than rules.
As Irwin Z. Hoffman writes in Ritual and Spontaneity in the Psychoanalytic Process, "The rituals that constitute the frame are undoubtedly essential to the process….What I'm questioning is the neatness of the dichotomy: adherence to the frame creates safety, deviation from the frame creates danger" (p. 224). Such challenges to the traditional conceptualization of the frame introduce further complexity and greater responsibility for the relational analyst, who is tasked with the negotiation of these additional variables in their clinical work.
For this panel, we invite papers on the subject of the frame from a relational perspective. What does the use of the frame mean for our theory and practice? How do you think about and use the frame in your own work? And how do candidates and early-career analysts learn to manage the complexities of relational practice? All submissions must be explicated within clinical work and examples.
Information and guidelines for submission:
This panel is open to candidates currently in psychoanalytic training or those who have graduated within the past five years.
Participants will be chosen to present for 15 minutes each, followed by a respondent.
Presentations will be written and spoken in English.
Submissions should be no longer than 250 words (approximately one double-spaced page) and should capture something about the work as it relates to our theme of ritual and spontaneity in the use of the frame.
Please send your submission as an email attachment to Hilary Offman and María José Mezzera.
THE DEADLINE FOR SUBMISSIONS IS DECEMBER 31.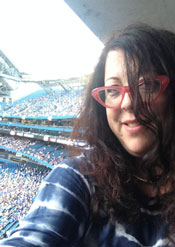 Hilary Offman, MD, FRCPC
121 Balmoral Avenue
Toronto, Ontario M4V 1J5  Canada
Email Hilary Offman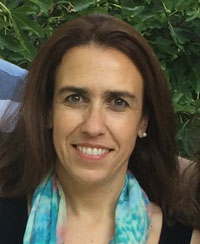 María José Mezzera, PsyD
Napoleón 3565, of. 910
Las Condes, Santiago  Chile
Email María José Mezzera