By Hilary Offman (Canada) and María José Mezzera (Chile)
The Candidates' Committee has had a very busy time so far this summer. On June 25, 2015, at the latest IARPP conference in Toronto, we hosted an extremely well attended Candidates Reception during which candidates were welcomed by the rest of the IARPP community.  Since the reception was held before the opening plenary, it was a great place to renew old acquaintances and make new ones. Thanks to all who attended for making it so special.
On June 26, 2015, the Candidates' Committee presented an Invited Candidate Award Panel called The Candidate on the Wave of Enactment. After a stiff competition, four candidates were chosen to present the following papers:
Victor Doñas, MD (Chile): Enactment, Hate and the Illusion of the Good Guy
Adrienne Tan, MD (Canada): Enactment: Being of Use, Useful, and Used
Sara Biondi, PhD (Italy): Where do the Negative Emotions of the Analyst Go?
Danielle Novack, PhD (USA): E-nactment: Technology and Technique in Today's Relational Practice
We were especially proud of Victor and Sara for boldly writing and presenting in their non-native English, and all four papers were extremely well-received. We are also infinitely grateful to our discussant Martin S. Frommer, PhD, (USA) for his generous and thoughtful paper that elaborated on both the concept of enactment and the intimate connection between enactment and psychoanalytic training.   It was a wonderful experience for all involved and we thank all those who participated with us.
The Candidates' Committee invites candidates and early career psychoanalysts to consider applying to present their papers for the next Invited Candidate Award Panel. Watch for details in upcoming IARPP newsletters!
Annually, the Candidates' Committee hosts an online web seminar designed for participation only by candidates and early career psychoanalysts. Because it is smaller and just for us, it is hoped that this experience will provide a unique opportunity for everyone who participates to find his or her own voice. We are fortunate to have access to some of the most well-known and respected psychoanalytic writers and practitioners to lead us on this journey.
The next webinar will be held in January 2016. This usually proves to be a popular online event and "seats" often sell out.   Watch the eNews and email announcements for further details.
As always, the Candidates' Committee is interesting in hearing from candidates and early career psychoanalysts from all over the world. Please feel free to contact any one of us if you have any questions or comments.
IARPP Candidates Committee
Hilary Offman (Canada) Co-chair
María José Mezzera (Chile), Co-chair
Margaret Black (USA), IARPP executive liaison
Kim Bernstein (USA)
Gadit Orian (Israel)
Sandra Toribio (Spain)
Fabia Banella (Italy)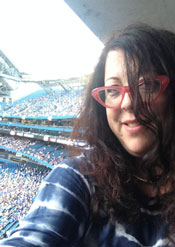 Hilary Offman, MD, FRCPC
121 Balmoral Avenue
Toronto, Ontario M4V 1J5
Canada
Email Hilary Offman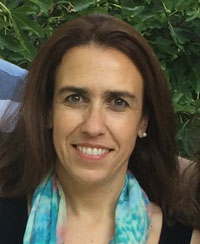 María José Mezzera, PhD
Napoleón 3565, of. 910
Las Condes, Santiago
Chile
Email María José Mezzera