An Interview with Alejandra Plaza, Chair of IARPP-Mexico
Interviewed by Christina Emanuel (USA)

(clic aquí para español)
Christina Emanuel: Thank you, Alejandra, for taking the time to let the IARPP community get to know you and the IARPP-Mexico community a little better. Your local chapter has only very recently formed, yet very quickly you have established programs, a website, and a community of colleagues. What drew you to IARPP in the first place, and how did you go about establishing a local chapter there?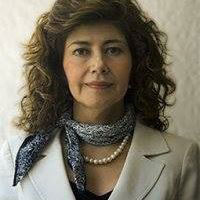 Alejandra Plaza: My affinity for IARPP has to do with a shared vision of what a human being is and what happens when a suffering person needs help. Many of the ideas from classical psychoanalysis, which I learned during my training as psychoanalyst, seemed out of place in the context of actual human relations, when encountering people who suffer and need understanding and empathy. Neutrality and abstinence were among those concepts. There were some theoretical aspects that sounded strange to me when I read them, as is the case with some elements from Melanie Klein's theory. I came to understand my own unconscious resistance to these concepts, as they seemed awkward to me. When I shared my reflections with other classical psychoanalysts they found them irreverent. I didn't find any agreement with them, only criticism.
It was in an APA conference, where I was discussing my psychoanalytic opinions, that I fortunately met Steven Knoblauch. He was the one who invited me to become acquainted with IARPP. I was pleased to realize that the association's ideas coincided with my own view of psychoanalysis.
Later on I met Alejandro Ávila who introduced me to the IARPP-Spain chapter and invited me to establish a group in Mexico. Sometime later, when doing my PhD at the Universidad Intercontinental, I met colleagues who were also interested in relational psychoanalysis. We then decided to found a group to discuss our common interests related to our therapeutic vision. The fact that we came from different training environments made it a particularly enriching experience. In Mexico we didn't know much about relational psychoanalysis until then. In fact there is still a need to disseminate these ideas.
What are some highlights of your chapter's activities so far, and what programs do you have planned in the future?
We have a study group that meets once a month to read and discuss relational psychoanalysis. This group was created three years ago and we plan to continue with it as a consistent activity
We have also organized a series of videoconferences on theoretical topics, as well as case conferences with important relational psychoanalysts from Spain such as Joan Coderch, Alejandro Ávila, Ariel Liberman, and Carlos Rodríguez Sutil; we have also worked with Margaret Crastnopol from the US. We want to continue with these vidoeconferences as they have proved to be an effective way to learn from experienced psychoanalysts who can share with us their theoretical and clinical points of view.
We look forward to continuing to improve our website by adding relevant information and articles covering relational topics, thus allowing people to become interested and involved with IARPP and relational psychoanalysis.
Tell us about you and your practice. Where are you located? What has your training consisted of? What type of patients and clinical situations do you treat?
I studied psychology first and then psychoanalysis. I completed my training in classical psychoanalysis at the Instituto de Investigación en Psicología Clínica y Social (IIPCS), and then did my master's degree in clinical psychology at the Universidad Nacional Autónoma de México (UNAM), followed by a PhD in psychoanalytic research at IIPCS. I received a second PhD in psychoanalysis from the Universidad Intercontinental. I was trained at IIPCS to treat neurotic, borderline, narcissistic, depressed, and psychotic patients. The training combined the study of Freud with object relations theory, ego psychology, and self psychology, just to mention the main influences. I started my private practice in 1985 and have also taught at several private universities in Mexico City, such as Universidad del Valle de México and Universidad Intercontinental.
I have treated patients with depression, people who feel extremely lonely. I also have quite a few patients who experience problems in their relationships, often with co-occurring aggression issues, sometimes passive and sometimes direct aggression. I frequently treat male patients who at first are anguished about work and economic pressures. But, as therapy progresses, they realize that they suffer from other problems too. They feel insecure about supporting their families, yet they carry the burden of their own lives and histories as well.
I've also treated people who have problems connecting in deeper ways, in addition to patients who suffer from narcissistic problems. These individuals struggle with their sense of beauty, intelligence, and power, among other issues, and feel empty and lonely. I've also seen a few psychotic patients. I don't treat children, but some colleagues who work closely with me do.
What is the public attitude toward mental health treatment in Mexico?
In Mexico there are a number of national health problems that are pretty serious; however, authorities don't pay enough attention to mental health. There are public hospitals where people can be treated for psychotic illnesses, but it's hard to get governmental assistance for neurotic or borderline patients. The programs are intended to help people who already suffer from illnesses, but there are few programs directed toward prevention. One of the topics that has received great interest is gender and the prevention of sexual aggression and abuse of women and children. And there are just two or three insurance companies or institutions that provide mental health treatment, although they will only pay for a few sessions.
The attitude toward mental health in Mexico has changed. When I started studying psychology in the early 1980s, people thought that you had to be crazy in order to go to a psychoanalyst. Nowadays it's easier for people to accept that they need emotional help, although they usually expect a fast and superficial treatment. It is common for people—and especially for men—to think that they can solve their problems without any help, until they go to a physician who recommends visiting a therapist because they are somatizing.
What is the current attitude toward psychoanalysis in Mexico? What types of psychoanalysis are most popular? What types of psychoanalytic training opportunities exist in your area?
There has been an increasingly open attitude toward psychoanalysis in Mexico, especially in groups with intellectual interests, but also in the general population, as it has become more accepting of mental health assistance. That is why many universities now offer programs emphasizing careers in psychology and a number of associations and private institutions offer psychoanalytic treatment. These institutions, in general terms, have clinics where psychology students, supervised by their professors, treat underprivileged patients. To study psychoanalysis you have to invest a lot of money and time because of the supervision, the candidate's analysis, and the academic courses. Some students have to work in order to save money and then start their training. Of course there is a traditional population that doesn´t believe that it can be helped by psychoanalysis.
There is a wide range of psychoanalytic organizations and training opportunities, each of them with a devoted group of followers. Among these groups are the Lacanians, with different branches and schools; the classical Freudians; the Kohutians; and the followers of Kernberg, Klein, and Fromm, the latter of whom also have an important association for group therapy; to mention just a few. And last, but not least, we now have a number of people who study contemporary and relational psychoanalysis. There is a strong clinical movement among psychoanalysts in private practice, but most Mexican psychoanalysts don't write papers as much as they could. I don´t know the reason why.

What attitudes toward relational psychoanalysis in particular exist in Mexico, in your observation?
There has been an increasing interest in relational psychoanalysis. Twenty years ago there was a strong reaction against it, with any questioning of classical psychoanalysis harshly criticized. Little by little psychoanalysts started to reveal their inner thoughts and desires for change in theory and technique, risking the impact of isolation and even aggression from classical psychoanalytic groups. There is still the traditional psychoanalytic view that opposes the relational way of explaining human existence.
There are different groups within universities that are studying relational psychoanalysis, such as the Universidad Intercontinental, and even institutions such as the Asociación Psicoanalítica Mexicana (APM) which is part of the IPA. We are also getting in touch with Spanish relational psychoanalysts such as Joan Coderch, who has been sharing his ideas. The distribution in Mexico of the Relational Thought Collection, a series of publications in Spanish that Alejandro Ávila publishes in Spain, has greatly enriched this process.
Which theorists and writers most inspire your work?
We have read Stephen Mitchell, Lewis Aron, Jessica Benjamin, Robert Stolorow, Donna Orange, Joan Codech, Alejandro Ávila, Juan Tubert-Oklander, Donnel Stern, the Barangers, The Boston Change Process Study Group (BCPSG), André Sassenfeld, Rosario Castaño, Carlos Rodríguez Sutil, among others. I am particularly interested in the work of Irwin Hirsch, Karen Maroda, Beatrice Beebe and Frank Lachmann, and Karen Barad.
Any other comments or information you would like your colleagues at IARPP to know?
The board of our Mexican Chapter is formed by solid and committed mental health professionals who are working to establish a strong association and to spread relational psychoanalytic thought. We are José Angel Aguilar, Anne Marie Maxwell, Patricia Minjarez, Lucía Chavez, Amalia Rivera, and Adriana Dávila. Some of the members of the relational psychoanalytic study group have been with us since the beginning, such as Alicia Ramos and Lucina Montes, who have been an essential part of the growth of the chapter.
Thank you very much for the interest in the Mexican Chapter.
Link to IARPP-Mexico website: http://www.iarpp.mx
Link to IARPP-Mexico Facebook page: https://www.facebook.com/AmigosRelacionales?fref=ts
Alejandra Plaza Espinosa, PhD
Uxmal 278. Narvarte 03020 Benito Juárez México D.F.
Email Alejandra Plaza Espinosa
Interviewer contact information:
Christina Emanuel, MFT, PsyD
16 S. Oakland Ave, Suite 201
Pasadena, CA 91101  USA
Email Christina Emanuel



(click here for English)
Christina Emanuel: ¿De primera instancia que fue lo que te condujo a la IARPP y cómo fue que establecieron un capítulo local ahí?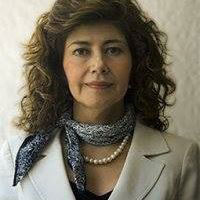 Alejandra Plaza: Mi afinidad con la IARPP tiene que ver con una visión compartida de lo que es un ser humano que sufre y necesita ayuda. Muchas de las ideas del Psicoanálisis clásico, que había aprendido en mi formación como psicoanalista, me parecían fuera de lugar el contexto de una relación humana en la que hay una persona que sufre y que necesita comprensión y empatía. Algunos de estos conceptos eran neutralidad y abstinencia. Había cuestiones teóricas que en el momento de leerlas me habían sonado extrañas, como algunas concepciones de la teoría de Melanie Klein, pero había pensado que eran mis resistencias a aceptar estos conceptos que, por ser inconscientes, me parecían muy extraños. Las reflexiones que yo hacía al comentarlas con los psicoanalistas clásicos les parecían irreverentes y no encontraba eco, por el contrario había críticas.
Afortunadamente, en un congreso de la APA, platicando sobre mi línea psicoanalítica, Steven Knoblauch, me invitó a conocer la IARPP y me di cuenta que era una asociación que coincidía ampliamente con mi forma de ver el Psicoanálisis.
Más adelante conocí a Alejandro Ávila que me platicó acerca del capítulo español, invitándome a conformar un grupo en México. Posteriormente en el Doctorado de Psicoanálisis en la Universidad Intercontinental, encontré colegas que estaban interesados en el PR, con quienes decidimos fundar un grupo para discutir intereses comunes relacionados con nuestra visión terapéutica. El hecho de que proviniéramos de diferentes formaciones, redundó en una experiencia enriquecedora. En México no se conocía mucho el PR, entonces había y hay todavía una necesidad de difundir sus aportaciones.
¿Cuáles son algunas actividades relevantes de su capítulo y que programas tienen planeados para el futuro?
Tenemos un grupo de estudio que nos reunimos una vez al mes para leer y discutir sobre PR, que funciona desde hace 3 años y planeamos continuar con él como una actividad consistente.
Hemos organizado videoconferencias sobre materia teórico y supervisiones con importantes PR de España como Joan Coderch, Alejandro Ávila, Ariel Liberman, Carlos Rodríguez Sutil, sobre todo por el idioma, también hemos trabajado con Margaret Crastnopol.
Más adelante conocí a Alejandro Ávila que me platicó acerca del capítulo español, invitándome a conformar un grupo en México. Posteriormente en el Doctorado de Psicoanálisis en la Universidad Intercontinental, encontré colegas que estaban interesados en el PR, con quienes decidimos fundar un grupo para discutir intereses comunes relacionados con nuestra visión terapéutica.
El hecho de que proviniéramos de diferentes formaciones, redundó en una experiencia enriquecedora. En México no se conocía mucho el PR, entonces había y hay todavía una necesidad de difundir sus aportaciones.
Háblanos acerca de ti y tu práctica. ¿En dónde te localizas?¿En qué consistió tu entrenamiento?¿Qué tipo de pacientes tienes y qué situaciones clínicas tienen que ver con el tratamiento que das?

Estudié Psicología primero y después psicoanálisis. Tengo un entrenamiento en PC en el Instituto de Investigación en Psicología Clínica y Social (IIPCS), después estudié la Maestría en Psicología Clínica en la UNAM Universidad Nacional Autónoma de México y un Doctorado en Investigación Psicoanalítica en IIPCS. Estudié un segundo doctorado en Psicoanálisis en la Universidad Intercontinental. Mi entrenamiento fue en el IIPCS para tratar pacientes neuróticos, fronterizos, con depresión, psicóticos. Lo que me permite ver un rango amplio de pacientes. En el entrenamiento se combinaba la lectura de Freud, con teóricos de las Relaciones de Objeto, de la Psicología del yo, con la Psicología del Self, sólo por mencionar las principales orientaciones.
Empecé mi práctica privada en 1985 y desde entonces di clases en diferentes universides como la Universidad del Valle de México y la Universidad Intercontinental.
He tratado pacientes con depresión, personas que se sienten extremadamente solas. También he visto un gran número de pacientes que tienen problemas con sus parejas y que se dan cuenta que son agresivos a veces pasiva o activamente. Frecuentemente asisten pacientes hombres que están angustiados por su trabajo o por su situación económicos, pero cuando la terapia avanza se dan cuenta que en el fondo sufren por otros problemas, como sentirse inseguros de ser capaces de sobrellevar la carga de sacar adelante a su familia, lo que implica una pesada carga en sus vidas.
Personas con problemas para conectarse emocionalmente de una manera profunda, han acudido a mi consulta y también pacientes con problemas narcisistas, relacionados con su sentido de la belleza, inteligencia y/o poder, pero se sienten vacíos y solos. He trabajado con pocos pacientes psicóticos y particularmente, no trato niños, pero tengo colegas, ubicados en mi oficina que lo hacen.
¿Cuál es la actitud de las personas hacia los tratamientos de salud mental en México?
En México, hay un gran número de problemas de salud muy serios, por lo que las autoridades no prestan suficiente atención a los problemas de salud mental. Hay hospitales públicos en los se tratan psicóticos, pero es difícil que obtener apoyo del gobierno para problemas neuróticos o fronterizos. Los programas de salud en general van dirigidos a personas que ya se han enfermado y no a la prevención de los mismos.
Uno de los asuntos que han despertado mucho interés son los relacionados con género y prevención de la agresión sexual, así como abuso a niños y mujeres.
Hay sólo dos o tres compañías aseguradoras o instituciones que proveen tratamientos emocionales y sólo con pocas sesiones.
La actitud hacia la salud mental ha cambiado. Cuando empecé a estudiar Psicología en los inicios de los 80's, la gente pensaba que eran los locos que acudían al psicoanalista. Ahora es más fácil que la gente acepte que necesita ayuda emocional, a pesar de que generalmente esperan tratamientos rápidos. Es común que las personas, especialmente los hombres piensen que pueden resolver sus problemas por ellos mismos, hasta que van con un médico y les recomienda empezar una terapia porque están somatizando.
¿Cuál es la actitud actual ante el Psicoanálisis en México?¿Qué tipo de psicoanalistas son los más populares?¿Qué oportunidades hay en los diferentes tipos de entrenamiento psicoanalítico?
Se ha abierto paulatinamente la aceptación hacia el Psicoanálisis, especialmente en grupos con intereses intelectuales, pero también en la población general que ha aceptado asistencia a la salud mental. Esa es la razón por la que un gran número de Universidades han incluido la carrera de Psicología, así como y muchas asociaciones e instituciones privadas ofrecen tratamientos psicoanalíticos. Estas instituciones en términos generales tienen una clínica con cuotas económicas, en la que los estudiantes, son supervisados por otros profesores. Los candidatos a veces tienen que tener un segundo trabajo del que deben ahorrar para empezar su entrenamiento.
Hay una población tradicional en México que no cree que pueda ser ayudado por psicoanalistas. Sin embargo, se han desarrollado un gran número de asociaciones psicoanalíticas y entrenamientos, con muchos seguidores. Entre estos grupos hay Lacanianos de diferentes escuelas, Freudianos clásicos, Kohutianos y seguidores de Kernberg, Klein y Fromm; también existe una asociación importante de grupo, esto es sólo por mencionar algunos de los grupos existentes. En la actualidad hay personas que también estudian Psicoanálisis Contemporáneo y PR. Por otro lado, a pesar de que en México hay una importante actividad clínica, casi no se escriben trabajos teóricos, no sabría cuál es la causa.
¿Cuál es la actitud hacia el PR en México, de acuerdo a lo que observas?
Ha habido un interés creciente en el PR. Hace 20 años había una reacción fuerte en su contra. Cualquier cuestionamiento al PC eran duramente criticado. Poco a poco los psicoanalistas se animaros a comentar sus pensamientos acerca del cambio tanto en la teoría como en la técnica resistiendo el impacto del aislamiento y la agresión. Todavía existe el punto de vista del PC que se opone a la forma relacional de explicar la existencia humana.
Hay diferentes grupos y Universidades que están estudiando el PR, entre ellos está la Universidad Intercontinental e inclusive instituciones como APM Asociación Psicoanalítica Mexicana que pertenece a la IPA. Estamos ahora estableciendo contacto con psicoanalistas relacionales españoles como Joan Coderch, que nos ha compartido sus ideas, así como la distribución en México de la Colección de Pensamiento Relacional, una serie de publicaciones que dirige Alejandro Ávila en España que han enriquecido enormemente este proceso.
¿Qué teóricos y escritores han inspirado tu trabajo?
Hemos leído a Stephen Mitchell, Lewis Aron, Jessica Benjamin, Robert Stolorow, Donna Orange, Joan Codech, Alejandro Avila, Juan Tubert-Oklander, Donnel Stern, Los Barangers, El Grupo de Boston para el Estudio del Proceso de Cambio (BCPSG), André Sassenfeld, Rosario Castaño, Carlos Rodríguez Sutil, entre otros. Estoy particularmente interesada en los trabajos de Irwin Hirsch, Karen Maroda, Beatrice Beebe and Frank Lachmann y Karen Barad.

¿Algún otro comentario o información que te gustaría que tus colegas de la IARPP conozcan?
La Mesa directiva de nuestro capítulo mexicano está formada por un grupo sólido y comprometido de profesionales de la salud mental, que estamos trabajando para establecer una asociación fuerte que difunda el pensamiento del PR. Somos José Angel Aguilar, Anne Marie Maxwell, Patricia Minjarez, Lucía Chavez, Amalia Rivera and Adriana Dávila. Algunos miembros del grupo de estudio han estado con nosotros desde el principio, como Alicia Ramos y Lucina Montes, que han sido una parte esencial para el crecimiento del capítulo mexicano.
Muchas gracias por interés en el Capítulo Mexicano.
Link to IARPP-Mexico website: http://www.iarpp.mx
Link to IARPP-Mexico Facebook page: https://www.facebook.com/AmigosRelacionales?fref=ts
Alejandra Plaza, PhD
Uxmal 278. Narvarte 03020 Benito Juárez México D.F.
Email Alejandra Plaza Espinosa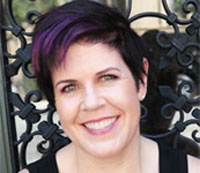 Interviewer contact information:
Christina Emanuel, MFT, PsyD
16 S. Oakland Ave, Suite 201
Pasadena, CA 91101  USA
Email Christina Emanuel