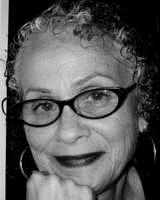 Muriel Dimen, a founder and long-time board member of IARPP, as well as a wise and prolific contributor to relational thought, died of cancer peacefully on February 14 at Lenox Hill Hospital in New York City. She was 73 years old. A proud New Yorker, Muriel was born in the Bronx and raised on Long Island, later living in Manhattan with an additional home overlooking the water in Sag Harbor.
After attending Vassar and Barnard, Muriel received her PhD in anthropology from Columbia University in 1970. She taught for many years at Lehman College before becoming professor emeritus in order to begin a second career as a psychoanalyst. She trained and then taught at New York University in the Postdoctoral Program in Psychotherapy and Psychoanalysis, while also a fellow at the New York Institute for the Humanities at NYU.
Muriel entered psychoanalytic training when already a scholar in anthropology and feminist theory. She then turned her mind to questions of gender and sexuality, deepening our understanding of how these sites of identity and experience function in psychic and social life. She was a transformational and provocative thinker and writer who questioned received wisdom, opened conversations on dangerous topics, and developed new ways of thinking about and doing psychoanalysis. Her body of work is bold and original in the areas of gender and queer studies, sexuality, feminism, and relational psychoanalysis. She was the author of many papers and books, and was a revered and beloved teacher, mentor, supervisor, and clinician.
A memorial event in Muriel's honor will take place this fall.