The co-chairs of IARPP local chapters committee are Chana Ullman (Israel) and Neil Altman (USA)
Report from IARPP-Greece
by Alexis Murdoh, Chair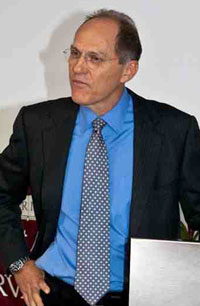 Greetings to everyone from the Greek Chapter of IARPP.  Here in Greece our local chapter has been in a holding pattern since last year. That is for several reasons, the two principal ones being, a) lack of (wo)manpower and, b) lack of funds.  In terms of (wo)man power, four of our founding members and members of the executive committee have either withdrawn completely or have sharply limited their involvement, because of health problems and for other personal reasons. As a result we have not enough people available to do the planning and logistical work involved in developing our chapter and its activities further.
In terms of funding, our country is now in its fifth year of a severe economic crisis. As a result we have all experienced a loss of income that has made it much harder to pursue and cover the cost of professional activities and continuing education. Even though there are many who are interested in learning about the relational perspective, more often than not they cannot afford the cost of educational events. For example, we have been unable to start a second weekly teleconferencing seminar with Stuart and Barbara Pizer as planned because, while we had people interested in participating, they were unable to afford the tuition.
For this year, we will be continuing the weekly teleconferencing seminar with Jody Davies on "Clinical Issues in Relational Psychoanalysis and Psychotherapy." It is a seminar in which we alternate theoretical teaching and relevant readings with case presentations and discussions. This seminar will be entering its third year and has had a very positive reception from participants. We will also focus on recruiting colleagues who will be able to help with the tasks of the executive committee and planning some seminars or workshops as a single event or an event of a short duration, which will be more affordable for our members.
I do hope to see you in Toronto and wish you all well.
Alexis Mordoh, Psy.D.
Clinical Psychologist
42 Patriarhou Ioakim Street, Athens, 106.75
65A Sarantaporou Street, Kifisia, 145.63
Greece
Email Alexis Mordoh

Report from IARPP-Israel
by Sharon Ziv Beiman, Chair
Our context: I'm writing to share the activities of the Israeli Forum for Relational Psychoanalysis and Psychotherapy after the horrifying summer of war between Israel and Gaza.  For us relational psychoanalysts and psychotherapists, coping with the war—with all its existential, moral, political and personal meanings—challenged the interrelations between the psychological and the political aspects of our lives.  It forced us to define, redefine, reconsider, and conceptualize the position from which we act in each psychotherapeutic interaction.  Many of us found ourselves engaged in political discussions or arguments with patients and involved in unavoidable enactments around the perception of the situation, its meanings, and ways to cope with it.  Aspects of sameness and difference within the psychotherapeutic dyad were polarized, with a low tolerance for disagreement and a strong need to find shared understandings of the situation.
We deeply appreciate the space that was opened by the IARPP psycho-political online discussion group, skillfully and sensitively moderated by Dr. Rina Lazar.  We thank the executive committee, the listserv committee, and Valerie Ghent and Elisa Zazzera for their efforts.  This virtual yet interpersonal space enabled many IARPP members to conceptualize and process their experiences, thoughts, and feelings, which were full of pain, anxiety, rage, and despair.
Following this overwhelming experience of living and working in the context of war and ethnic-political-sociological conflict, the board decided to dedicate the chapter's annual conference, "Relational Circles," to the theme of "Psychotherapy in the Israeli context of 2015."  We hope this conference will create a psycho-political space to process and discuss a wide range of topics related to working as psychoanalysts and psychotherapists in the post-traumatic, conflictual, controversial, complex, and multicultural Israeli context.
General updates: We would like to share with you that a special committee of the chapter's board is currently working on a local website for the chapter. We are looking forward to launching the website at the beginning of 2015.
At our annual members meeting, which took place on September 30, 2014, we determined that in January of 2015 Offer Maurer will replace Sharon Ziv Beiman as the next Chair of the chapter.  Current board members include:  Sharon Ziv Beiman, Mitchel Becker, Tamar Barnea, Esther Bamberger (until April 2015), Offer Maurer, Adit Nir, Orna Schur, Orna Kislasy (Until January 2016), Irit Kleiner Paz (Until January 2017), Shaily Wardimon, Tami Dror-Schieber, and Dan Friedlander (Until January 2018). Orna Kislasy was nominated as chair of the membership committee.  Irit Kliener Paz and Shaily Wardimon were appointed website administrators.  Adit Nir is secretary and, as such, is responsible for the chapter's communications.  Irit Kleiner-Paz was nominated as treasurer, and Rina Lazar and Chana Ullman were nominated to the auditing committee.
Chapter activities: Our chapter presented its annual conference, "Relational Circles 2014," on March 6 and 7.  The vision for this conference was to create a space for mutual learning and to develop and explore relational ideas as they relate to theory and practice.  The participants had the opportunity intimately to investigate, experience, and discuss relational concepts during the 21 workshops and 16 original paper presentations.  Topics included:  trauma, dissociation, gender and sexuality, cultural contexts and the therapeutic arena, ethics and psychoanalytic process, therapeutic stories, self-disclosure as a manifestation of the therapist's subjectivity, spontaneity and rituals in the psychoanalytic process, supervision as dreaming, therapeutic narratives from relational perspective, the influence of therapeutic processes on the therapist's personal life, aspects of the couple relationship on individual and couples therapy, the relational body of the therapist, the interrelationship between femininity and masculinity, relationally-oriented supervision groups, implementing playback theatre techniques into relational therapy, the "dance" of a patient's and therapist's relational patterns in psychotherapy, a learning and reflecting group on treating parents, and more.  400 participants took part in the conference, with 70 professionals leading workshops and presenting lectures.  The conference was intellectually stimulating and a very meaningful experience for all, one that has significantly strengthened our relational community in Israel.
On May 2014 we, together with Amcha (An Israeli mental health-care organization for Holocaust survivors and their families), hosted Dr. Ghislaine Boulanger.  She and Irit Kleiner-Paz discussed a case presented by Offer Dubretzky, the chief psychologist for Amcha.
Also in May our chapter presented a half-day conference featuring Steve Kuchuk and Neville Symington, chaired by Chana Ullman, to celebrate the publication of the book that Steve edited, Clinical Implications of the Psychoanalyst's Life Experience: When the Personal Becomes Professional.  This seminar was presented jointly with the Tel Aviv Institute for Contemporary Psychoanalysis.
Together with the Gay-Friendly Psychotherapy Team we also had a seminar in which Steve Kuchuk presented his paper, "The Therapeutic Action of Male Sexual Desire in the Treatment of Heterosexual Men."  During this seminar Dan Friedlander also presented a case, with Dana Amir and Maya Muchamel as discussants. Offer Maurer moderated.
Upcoming events: On October 26, together with Tel Aviv Institute for Contemporary Psychoanalysis, we will present a seminar with Hazel Ipp and Mal Slavin moderated by Aner Govrin and Orna Kislasy entitled, "On not Mistaking the Parts for the Whole: Cultivating a Creative Multiplicity and Tension within Relational Theories."
We will have a seminar with Jonathan Slavin and Miki Rachmani on November 26, moderated by Adit Nir.  The topic will be "The Struggle for Recognition: the Experience of Agency in Relational Thought." 
On December 28we will have a presentation by Tamar Barnea, with Mitchel Becker as moderator.  The presentation is entitled, "Moving between Winnicott and the Relationals."
These events will be followed in January of 2015 by a clinical evening with Miriam Berger and Avi Berman, in which they will discuss their book "Victimhood, Vengefulness, and the Culture of Forgiveness" (2010, Edited by Ivan Urlic, Nova Science Publishers). The seminar will be moderated by Orna Schur.
On February 13, 2015, together with the Program for the Studies of Hermeneutics and Culture at Bar-Ilan University, we will host Prof. Jon Mills for a conference on "The dialogue between the Relational Approach and its Critics."  Aner Govrin will open the conference with an introductory lecture.   Chana Ullman, Boaz Shalgi, Merav Roth, Liran Razinsky, and Shlomit Gadot will discuss the ideas of Aner Govrin and Jon Mills. The conference will be moderated by Offer Maurer.
And, finally, our annual conference will take place on March 12 and 13, 2015:  "Relational Circles: Psychotherapy in the Israeli Context of 2015."
דוח הפורום הישראלי לפסיכואנליזה ופסיכותרפיה התייחסותית – הסניף הישראלי של IARPP
מרץ 2014 – מרץ 2015
רקע: אנו כותבים אליכם כדי לחלוק ולשתף בפעילויות של הפורום הישראלי לפסיכותרפיה ופסיכואנליזה התייחסותית, אחרי הקיץ הנורא של המלחמה בין ישראל לעזה. כמטפלים התייחסותיים, המתמודדים עם מלחמה על משמעויותיה האישיות, הפוליטיות, המוסריות והקיומיות, המצב הציב ומציב אתגר גדול להמשיך לתפקד באופן אחראי במהלכה ואחריה. הוא דורש מאתנו להגדיר ולשקול מחדש באופן משתנה את העמדה שממנה אנו פועלים בתוך המרחב הטיפולי שמתנגשים בו היבטים פסיכולוגים ופוליטיים, תוך שהמציאות חודרת ליומיום ולחדר הטיפולים באופן חריף.  רבים מאתנו מצאו עצמם מנהלים דיונים פוליטיים בתוך שעה טיפולית, ומפתחים שיח עם מטופלים סביב התפיסה של המצב, משמעותו והדרכים להתמודד עמו. נושאים של דמיון ושוני בתוך דיאדה טיפולית הגיעו לקיטובים קיצוניים תוך כמיהה עזה למצוא הבנות משותפות בצד חוויה של צמצום מרחב הסובלנות לחוסר-הסכמה.
הערכתנו העמוקה נתונה למרחב הפסיכו-פוליטי שהתאפשר הודות לדיון האינטרנטי בפורום של IARPP שנוהל במיומנות ורגישות על ידי דר' רינה לזר. אנו מודים לוועד המנהל של IARPP, לוועדת התקשורת האינטרנטית של האיגוד, לגב' וולרי גנט ולגב' אליסה זאזרה, על המאמצים לקיים את המרחב הפסיכו-פוליטי האינטרנטי, שסייע לנו לעבד ולהמשיג את ההתנסויות, הרגשות והמחשבות הכואבות.
בעקבות התנסות קשה זו של לחיות ולעבוד כמטפלים בתוך מציאות של מלחמה וקונפליקט חברתי-פוליטי, החליט וועד הפורום להקדיש את הכנס השנתי "מעגלים התייחסותיים" לנושא: "לטפל בתוך ההקשר הישראלי 2015". אנו מקווים שהכנס ייצר מרחב פסיכו-פוליטי שיאפשר להמשיך לדון ולעבד היבטים נרחבים של הפעילות הטיפולית בכלל והפסיכואנליטית בפרט בהקשר של המורכבות החברתית, הרב-תרבותית, רוויית הטראומה של החברה בישראל.
עדכונים כלליים:
ברצוננו לעכן כי ועדה מיוחדת עוסקת בימים אלו בסיום הבנייה של אתר אינטרנט עבור הסניף הישראלי של הפורום ההתייחסותי. אנו מצפים לעלייתו לאוויר בתחילת שנת 2015.
בחודש ינואר 2015 עופר מאורר יחליף את שרון זיו ביימן כיו"ר של הסניף הישראלי. בהתאם להחלטות האסיפה השנתית שנערכה ב 30 בספטמבר 2014, חברי הוועד הנוכחי הם: שרון זיו ביימן, מיטשל בקר, תמר ברנע, אסתר במברגר (עד ינואר 2015) עופר מאורר, עדית ניר, אורנה שור, אורנה קיסלסי (עד ינואר 2016) עירית קליינר-פז (עד ינואר 2017) שילי ורדימון, תמי דרור שיבר ודן פרידלנדר (עד ינואר 2018)
אורנה קיסלסי מונתה להיות אחראית על ועדת-חברים, עירית קליינר פז ושילי ורדימון יהיו עורכות מדעיות באתר האינטרנט, עדית ניר מזכירת הוועד ואחראית על התקשורת, עירית קליינר-פז מונתה לגזברית, רינה לזר וחנה אולמן ימשיכו למלא תפקיד של ועדת ביקורת חיצונית.

הפעילויות שנערכו מאז הדיווח האחרון שלנו במרץ 2014:
מעגלים התייחסותיים 2014: הכינוס השנתי נערך ב 6-7 במרץ  2014. החזון שהנחה את הכנס היה לספק מרחב ללמידה משותפת, לפתח ולחקור רעיונות התייחסותיים בהקשרם התיאורטי והקליני. בכנס התקיימו 21 סדנאות ו-16 הרצאות מקוריות שאפשרו למשתתפים לחקור באופן אינטימי ומעמיק נושאים התייחסותיים כמו: טראומה ודיסוציאציה; מגדר ומיניות; הקשרים תרבותיים בזירה הטיפולית; זוגיות בטיפול התייחסותי; נרטיבים טיפוליים; חשיפה עצמית כביטוי לסובייקטיביות המטפל; ספונטניות וריטואל; הדרכה כחלימה; השפעת הטיפול על חייו האישיים של המטפל; טיפול זוגי מעמדה התייחסותית; נוכחות הגוף בטיפול התייחסותי; נשיות וגבריות בשיח טיפולי התייחסותי; קבוצות הדרכה באוריינטציה התייחסותית; שימוש בתאטרון פלייבק בטיפול התייחסותי; הריקוד של דפוסים התייחסותיים בין מטפל-מטופלת; הדרכת הורים מתוך חשיבה התייחסותית, ועוד. בכנס השתתפו 400 אנשי מקצוע ו-70 מביניהם הנחו סדנות והציגו הרצאות. הכנס הסתיים בתחושה משותפת של התרגשות וסיפוק רב, ותרם באופן משמעותי לחיזוק הקהילה הטיפולית ההתייחסותית.
בחודש מאי 2014 נערך ערב בשיתוף עם ארגון "עמך" לטיפול בניצולי שואה ומשפחותיהם ועם דר' ז'סלין בולנז'ר שערכה דיון, יחד עם עירית קליינר-פז, במקרה של טיפול בדור שני לשואה, שהוצג על ידי עופר דוברצקי, הפסיכולוג-המנהל של ארגון עמך, אף הוא דור שני.

במאי 2014 התקיים גם יום עיון קצר, בשיתוף עם מכון תל-אביב לפסיכואנליזה בת זמננו, נערך בהשתתפות סטיבן קוצ'וק ונוויל סימינגטון ובהנחיית חנה אולמן כנס לרגל יציאתו לאור של ספרו של סטיב:
 Clinical Implications of the Psychoanalyst's Life Experience: When the Personal Becomes Professional. 
בנוסף לכך, קיימנו במאי 2014 ערב עיון בשיתוף עם צוות מטפלים גיי-פרנדלי, –  במהלכו הציג סטיב קוצ'וק את מאמרו "השפעת התשוקה ביחסים טיפוליים בין מטפל גבר למטופל הטרוסקסואל" ודן פרידנלנדר הציג מקרה רלוונטי. דנה אמיר ומאיה מוכמל התדיינו עם המאמר והמקרה בהנחייתו של עופר מאורר.
האירועים המתוכננים למחצית השנה הקרובה:
26 באוקטובר 2014: בשיתוף עם מכון תל אביב לפסיכואנליזה בת זמננו, ייערך סמינר בנושא: ריבוי ומתח בין תיאוריות התייחסותיות", הייזל היפ ומל סלבין יציגו ואורנה קיסלסי וענר גוברין ינחו.
26.11.14:  ערב עיון – המאבק להכרה: תחושת ה agency בחשיבה ההתייחסותית – ערב קליני עם ג'ונתן סלאבין ומיקי רחמני בהנחיית עדית ניר. 

28.12.14: ערב עיון – תנועה בין הגישה ההתייחסותית לבין ויניקוט – הרצאתה של תמר ברנע בהנחיית מיטשל בקר. 
ינואר 2015: מתוכנן ערב קליני עם מרים ברגר ואבי ברמן לכבוד יציאת התרגום של ספרם:
Victimhood, Vengefulness & the Culture of Forgiveness" (2010, Edited by Ivan Urlic, Nova Science Publishers).
אורנה שור תנחה את הערב.
13 בפברואר 2015: בשיתוף עם התכנית לפסיכואנליזה ופרשנות באוניברסיטת בר אילן, נארח את פרופסור ג'ון מילס ליום עיון בנושא "הגישה ההתייחסותית אל מול מבקריה". היום יפתח בהרצאת מבוא של ענר גוברין, אחריה יציג פרופ' מילס את הביקורת שלו לגבי הגישה ההתייחסותית וימחיש אותה באמצעות ניתוח של מספר מאמרים התייחסותיים קנוניים. בהמשך ידונו חנה אולמן, בעז שלגי, מירב רוט, לירן רזינסקי, ושלומית גדות בהרצאות.  ינחה את הכנס עופר מאורר.

ב- 12-13 במרץ 2015 – יתקיים כנס "מעגלים התייחסותיים – לטפל בישראל 2015".
שלכם בברכה,
ועד הפורום,
אסתר במברגר, תמר ברנע, מיטשל בקר, תמי דרור שיבר, שיילי ורדימון, שרון זיו-ביימן (יו"ר יוצא) עופר מאורר (יו"ר נבחר) עדית ניר, דן פרידלנדר, אורנה קיסלסי, עירית קליינר-פז, אורנה שור

IARPP Mexican Chapter 2014 – 2015 Activities
by Alejandra Plaza
As we are in the process of forming our group, we have organized a number of activities to strengthen it.  We are currently working in a more organized way. We recently had the pleasant experience of two videoconferences with Dr. Joan Coderch, a relational psychoanalyst from Barcelona, who served as President of the Spanish Psychoanalytic Society and Emeritus Professor of the Ramón Llull University. He has published a number of articles and books in his area of expertise.
The videoconferences included "The Patient-Therapist Interaction as the Foundation of Psychic Change"; "Three Objects of Debate: Enactment, Self-Disclosure, and the Goals of Psychoanalysis"; and "The Rules of Classical Psychoanalysis."  Dr. Coderch discussed the aforementioned topics from the perspective of complexity theory. He reviewed the history of psychoanalysis, from Freud to the relational school, highlighting the epistemological contexts of both frameworks, thus giving us a wide and complete overview of the topics.
He also talked about his article entitled "The Therapeutic Experience in Psychoanalysis from a Nonlinearity/Complexity Perspective," proposing that the experience of the baby with its mother over the first year and a half of life constructs the basis for the baby's subjectivity.  He showed the importance of the therapist establishing a link with the patient, emphasizing an attitude of interaction and dialogue between the two.  It is this relationship that becomes the fundamental element of change for the patient.
In addition, we have a study group that meets once a month to discuss various topics in relational psychoanalysis.  This probably represents one of the most relevant activities we have, due to its educational nature and the continued increase in the number of participants.
Our group has also been putting together a web page that is nearly finished.Among our future activities we are planning a film discussionevent before the end of this year.  In 2015 we are organizing more videoconferences, featuring Dr. Alejandro Ávila and others. With these activities we are expecting to spread the general ideas of relational psychoanalytic thinking in Mexico.
Alejandra Plaza, PhD
Patricio Sanz 529- 802 Col del Valle Benito
Juárez 03100 México D.F.
Email Alejandra Plaza
•••
Actividades del Capítulo Mexicano de la IARPP 2014 – 2015
Debido a que estamos en el proceso de conformar nuestro grupo, hemos organizado actividades para fortalecerlo. Ahora estamos  trabajando de una forma más integrada.
Tuvimos la agradable  experiencia de tener dos videoconferencias con el Dr. Coderch, Psicoanalista relacional de Barcelona, que fue presidente de la Sociedad Española de Psicoanálisis y Profesor emérito de la Universidad Ramón Llull, quien además ha publicado artículos y libros relacionado con este tópico.
Las videoconferencias versaron sobre los siguientes temas:  "La interacción paciente terapeuta como fundamento para el cambio analítico," "Tres temas a debate: enactment, autorevelación, y las metas del Psicoanálisis," y "Las reglas clásicas del Psicoanálisis".
El Dr. Coderch discutió con la audiencia, los temas antes mencionados desde la perspectiva de las ciencias de la complejidad. Revisó la Historia del Psicoanálisis, desde Freud hasta la Escuela Relacional, destacando los contextos epistemológicos de ambos marcos de referencia y de esta forma nos brindó una visión amplia y completa de estos puntos.
También habló sobre su artículo "Las  experiencias terapéuticas en Psicoanálisis desde la no linealidad/complejidad," proponiendo que las experiencias del bebé con su madre en el primer año y medio de vida, construyen las bases de la subjetividad del bebé. De esta forma el terapeuta establece un vínculo con el paciente con  una actitud que promueve el diálogo para que se dé la interacción entre ambos. Esta relación es el factor fundamental del cambio.
Organizamos un grupo de estudio que se reúne una vez al mes a discutir lecturas sobre Psicoanálisis Relacional. Esta actividad probablemente es una de las más relevantes, debido a su naturaleza de educación continua y a que se ha incrementado el número de participantes.
Estamos construyendo una página Web que está a punto de que esté funcionando. Estamos planeando realizar un cine debate antes de que termine el año. Para el 2015 vamos a tener otras videoconferencias, para las que tenemos planeado invitar al Dr. Alejandro Ávila, entre otras personas. Con estas actividades esperamos difundir las ideas generales del Psicoanálisis Relacional.
Alejandra Plaza, PhD
Patricio Sanz 529- 802 Col del Valle Benito
Juárez 03100 México D.F.
Email Alejandra Plaza

Some News From IARPP Aotearoa/New Zealand

by Andrew Duncan, Chair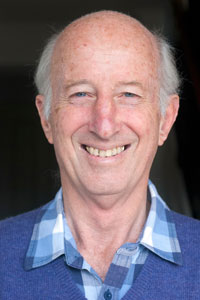 Our chapter is in good heart though mostly only able to serve the northern part of New Zealand, especially Auckland.
We had a one day seminar in Auckland at the end of August and felt we achieved a coup with it fully booked a month ahead.  The numbers were intentionally kept small (50) to foster a dialogic connection.  We framed the seminar as "Being Relational in Aotearoa/New Zealand," focusing on our local take on relational issues.  We were delighted to have three visitors from Australia who work with Aborigine there and were interested in how the relationship between Maori (the indigenous people of Aotearoa/New Zealand) and Pakeha (non-Maori New Zealanders) works here.  We were also glad to have attendance by others of minority cultures.  There was broad agreement that spirituality and biculturalism (the relationship between Maori and other New Zealanders), are key clinical issues, as are intergenerational issues and gender, among other things. We also continued to explore our understanding of relational concepts such as self states and multiplicity. The structure we used was to have several short presentations followed by a 75 minute facilitated conversation time, occurring both during the morning and afternoon.  This was much appreciated by participants.  The day was a considerable success.
We combined our annual general meeting with the seminar day in the hope of achieving a broader participation in the chapter committee from other parts of Aotearoa.  But in truth the seminar was enough for most participants for one day.  More national participation remains a work in progress.
At the annual general meeting of the chapter we had two departures from the chapter committee, Gavin Stansfield and Margot Solomon, both of whom have contributed enormously to the chapter.   Gavin has served as Secretary and Margot has taken on  various roles.  We elected one new member, Minh Truong-George.  At the chapter committee meeting a few weeks later we elected a new secretary so that the committee is now:
Andrew Duncan, Chair
Minh Truong-George, Secretary
Claire Virtue, Treasurer
Jean Burnton, Committee Member
Diane Piesse, Committee Member
Jeremy Younger, Committee Member
Andrew Duncan, PhD
Registered Clinical Psychologist  and Psychotherapy Specialist
7/33 Seaside Ave
Waterview, AK 1026, New Zealand
Email IARPP New Zealand Chapter
Report from IARPP-Portugal
by Miguel Moita, Chair
Following our 2013 Conference on "Violence and Evil," we are pleased to announce our 2014 Conference, organized by IARPP-Portugal, together with APPSI (the Portuguese Association for Psychoanalytic Psychotherapy), and the Center for Comparative and Classical Studies of the Faculty of Letters, University of Lisbon. This upcoming conference deals with a topic that is crucial to the understanding of the human condition: GUILT.
The aim of this event is to contribute to the understanding of the role guilt plays—and the forces it exerts—in our personal lives, in the lives of institutions, and in the construction of historical and social narratives. In this multidisciplinary conference we will bring together key ideas from a variety of disciplines together with psychoanalysis, including philosophy, literature, theology, and law.
It is an honor to once more host a highly qualified panel, including Frank Summers (USA; Training Analyst; Member of the American Psychoanalytic Association, the International Psychoanalytical Association, and IARPP; President of the Psychoanalysis Division of the American Psychological Association), Ariel Liberman (Spain; Training Analyst; member of the Madrid Psychoanalytic Association, the International Psychoanalytical Association, and IARPP; and teacher at "Ágora Relacional"), Frederico Pereira (Portugal; Training Analyst; former President of the Portuguese Psychoanalytical Society; President of the Board of IARPP-Portugal and APPSI; and former Professor at ISPA), Manuel Matos (Psychoanalyst; Associate Professor w/ Aggregation at the Faculty of Psychology, University of Lisbon; Vice-President of the Board of IARPP-Portugal and APPSI), António Hespanha (Emeritus Professor, Faculty of Law, New University of Lisbon), Armindo Vaz (Associate Professor of Classical Culture, Faculty of Letters, University of Lisbon), José Pedro Serra (Full Professor of Classical Culture, Faculty of Letters, University of Lisbon) and André Barata (Assistant Professor of Philosophy, Beira Interior University).
The conference program also features three panels, where several papers will be presented, the themes of which are "The Absence of Guilt," "Guilt and Literature," and "New Culpabilities, New Experiences of Guilt."  There will be three pre-conference clinical workshops as well as a workshop with Frank Summers, "Psychoanalysis as a Radical Subjectivism" (participation by invitation).
For registration and more information on the program and speakers visit:
http://iarpp.pt/appsi/arquivo/3166
Email IARPP Portugal Chapter
 •••
NOTÍCIAS DE PORTUGAL – COLÓQUIO "A CULPA"
Depois do Colóquio sobre a Violência e o Mal realizado em Novembro de 2013, a IARPP-Portugal e a APPSI, desta vez em parceria com os Centro de Estudos Clássicos e Comparatistas da Faculdade de Letras da Universidade de Lisboa, trazem à discussão mais um tema fundamental à compreensão da condição humana: A CULPA.
Colocando novamente em diálogo áreas nucleares do pensamento humano como a Psicanálise, a Filosofia, a História, a Literatura, a Teologia e o Direito, pretende-se com este encontro contribuir para a compreensão do lugar que a Culpa detém e as forças que move na vida pessoal de cada um de nós, na vida das Instituições e na construção de narrativas históricas e sociais.
É uma honra poder contar novamente com um painel de grande qualidade onde estarão presentes, como conferencistas, Frank Summers (USA, psicanalista didacta, membro da Associação Americana de Psicanálise (IPA), da IARPP, e Presidente da Divisão de Psicanálise da American Psychological Association), Ariel Liberman (Espanha, psicanalista didacta, membro da Associação Psicanalítica de Madrid (IPA) e da IARPP, Professor em Agora Relacional), Frederico Pereira (psicanalista didacta, ex-Presidente da SPP, Presidente da IARPP-Portugal e da APPSI, ex-Professor Catedrático (ISPA)), Manuel Matos (psicanalista titular, Professor Associado com Agregação na Faculdade de Psicologia da Universidade de Lisboa, Vice-Presidente da IARPP-Portugal e da APPSI), António Hespanha (Professor Catedrático jubilado, Faculdade de Direito da Universidade Nova de Lisboa), Armindo Vaz (Professor Associado de Teologia na Universidade Católica de Lisboa), José Pedro Serra (Professor Catedrático de Cultura Clássica na Faculdade de Letras da Universidade de Lisboa), André Barata (Professor Auxiliar de Filosofia na Universidade da Beira Interior).
O programa do Colóquio conta também com três painéis de comunicações cujos temas são "A Ausência de Culpa", "Culpa e Literatura" e "Novas Culpabilidades. Novas Experiências da Culpa" bem como a realização de um pré-colóquio com três workshops clínicos. Haverá ainda um workshop com Frank Summers, dedicado ao tema "Psychoanalysis as a Radical Subjectivism" (participação por convite).
Para inscrições e mais informações sobre o programa e os oradores visite:
http://iarpp.pt/appsi/arquivo/3166

News from IARPP-Spain chapter (2014)
by Alejandro Ávila Espada, Chair
The IARPP-Spain chapter continues to promote relational thinking in Spain and throughout the Spanish speaking community worldwide. We recently held the 1st Iberic Conference on Relational Psychoanalysis, which was also our fifth annual meeting, co-organized by IARPP-Spain and IARPP-Portugal.  It took place in Cáceres, Spain, on May 9 and 10, 2014.  The theme of this conference was "Transformational Spaces," and included special guest Michael Eigen as well as many other presenters and 180 participants.  Our sixth annual meeting will be held in October of 2015 in Valencia.  The focus of that meeting will be psychotherapy, evolution, and social context.  We plan to feature a number of IARPP speakers as special guests.
Concerning our series of books in Spanish on relational thinking, we have recently published the 12th volume in the series, Relational Psychoanalytic Psychopathology, by Carlos Rodríguez Sutil.  This year we have also published a book on Michael Balint's work, The Basic Fault and The Therapeutic Relationship, by Neri Daurella; Advances in Relational Psychoanalysis, a collection of outstanding papers from Spanish speaking contributors to relational psychoanalysis edited by Joan Coderch; and a translation of Michael Eigen´s Madness, Faith, and Transformation.  In early 2015 a Spanish language translation of Stephen Mitchell's Influence and Autonomy in Psychoanalysis will be also published.  A more extended report on our activities can be found on our chapter's website:  http://www.psicoterapiarelacional.com/IARPPEspaña/tabid/66/Default.aspx

Alejandro Ávila Espada
Email Alejandro Ávila Espada
www.psicoterapiarelacional.es
•••
Noticias de la Sección Española de IARPP (2014)
La Sección Española de IARPP continua promoviendo la difusión del pensamiento relacional en España y en todas las comunidades de habla castellana en todo el mundo.  Hemos realizado recientemente la 1ª Conferencia Ibérica de Psicoanálisis Relacional, (que ha sido también nuestro  5º encuentro anual) co-organizado por IARPP-España e IARPP-Portugal, en Cáceres, España, 9 y 10 de Mayo de 2014, sobre el tema "Espacios de Transformación" con Michael Eigen como invitado especial y 180 participantes y  contribuidores. La 6ª reunión anual se celebrará en Octubre de 2015 en Valencia y se centrará en el tema de "Psicoterapia, evolución y contextos social, con destacados ponentes de IARPP.
Respecto de nuestra Serie de Libros en Castellano de Pensamiento Relacional acabamos de publicar el volumen 12 titulado Psicopatología Psicoanalítica Relacional (de Carlos Rodríguez Sutil), y durante 2014 hemos publicado un libro sobre la obra de M. Balint (N. Daurella: Falla básica y Relación Terapéutica), y una compilación de trabajos destacados de contribuidores españoles en el ámbito relacional (J. Coderch, ed.: Avances en Psicoanálisis Relacional), la traducción de la obra de M. Eigen Locura, Fe y Transformación (Conferencias de Seúl). Durante el primer trimestre de 2015 aparecerá la traducción castellana de la obra de  S.A. Mitchell Influencia y Autonomía en Psicoanálisis. Un informe más amplio de nuestras actividades puede consultarse en la web: http://www.psicoterapiarelacional.com/IARPPEspaña/tabid/66/Default.aspx
Alejandro Ávila Espada
Email Alejandro Ávila Espada
www.psicoterapiarelacional.es

Report from IARPP-UK
by Aaron Balick, Chair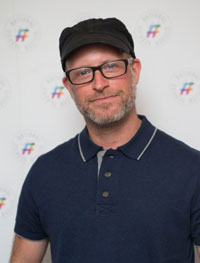 IARPP-UK and The Relational School (TRS) have had big changes this year. Two of our founding members, Chair Susie Orbach and Executive Officer Jane Haberlin, both stepped down at our 2013 annual general meeting. We were very sad to lose them as they held a lot of history for relationality here in the UK, and both were crucial to the founding and continuing success of both TRS and the local IARPP UK chapter.  We are all very grateful for their hard work and will miss their presence on the board. Former Vice Chair Aaron Balick has now stepped up as Chair, with Marsha Nodelman as the new Vice Chair. In a historic anomaly, IARPP-UK and TRS operate as separate organizations with different but overlapping memberships, though run by an identical executive board!  We are keen to sort this all out and are putting our heads to it.  In the meantime TRS, as the original relational grouping here in the UK, continues to organize events.
Following our annual general meeting we had a members' day in which we canvassed our membership about what direction TRS/IARPP-UK should take.  There was a keen sense to do more, with the executive board considering a variety of initiatives such as local reading and supervision groups, book groups, film groups, larger events, and better partnerships with related organizations here in the UK and in Europe. Two ways to do this include improving our online discussion list and renewing our website. Already our new discussion list is live, and we are looking to launch our new, more functional website in October. We are hoping the new website, where a password protected members' section will contain a list of our members by location, will further enable our membership outside of London to create more local events; we very much hope to support more relational events in the regions outside the capital.
This year we produced several events throwing a critical eye on the relational perspective, including a half-day workshop entitled "Meeting What Can't Be Met." This was followed in September by another program, "Relationality: Unfulfillable Promise?" Combining some theory and, crucially, short presentations of clinical work by members, these programs have enabled us to work through the underlying implicit nature of relationality, with discussions that have been quite fruitful and exciting. Following our annual general meeting in December we are planning a joint event with the International Association of Relational Transactional Analysis (IARTA) and continuing professional development provider Psychotherapy Excellence.  We will offer a series of webcasts with international relational thinkers exploring the "Praises and Pitfalls of Relational Psychotherapy."  Seven hours of webcasts featuring relational speakers (Carmen Joanna Ablack, Aaron Balick, Jessica Benjamin, Maria Gilbert, Helena Hargaden, Susie Orbach, Philip Ringstrom, Michael Soth, and Andrew Samuels) will be available to subscribers to watch, after which we will provide a live event to work through the issues the speakers bring up. We are very much looking forward to this event.
By developing our listserv and website we are hoping to offer many different access routes to the ongoing discussion about relationality.  By increasing our connections we also wish to empower members to pursue their own interests in the development of relational thinking here in the UK.
Aaron Balick
Mindswork
55 St. John Street
London EC1M 3AN
Email Aaron Balick
www.mindswork.co.uk