By Hilary Offman (Canada) and María José Mezzera (Chile)
Co-chairs, Candidates Committee
Led by Margaret Black Mitchell (USA), our group consists of candidates from all over the world who come together to create a place where the focus is specifically on and for candidates and early career psychoanalysts.
Our next event will be our yearly online webinar coming up in January.  Jody Messler-Davies, PhD (USA), has generously agreed to lead our webinar and we are looking forward to three weeks of learning and conversation.  This webinar is titled "Love and Hate in the Analytic Relationship" and will run from January 15 to February 4, 2018. 
During this webinar we will explore the inevitable presence of these two strong emotional strains in the relationship between patient and analyst.  Are they inevitable?  When should they be addressed and when should they be left implicit? Is analytic love a necessary precondition of therapeutic action?  Is analytic love different from other forms of love, and, if so, how is it different?  We will discuss all of these questions and many more.  The readings will include two new and, as of yet, unpublished articles by Davies.  Our focus will be on the clinical material provided in the two papers as well as the clinical material presented by the participants.
Designed specifically and only for candidates and early career psychoanalysts and relationally trained psychotherapists, the webinars sponsored by the Candidates Committee provide opportunities to learn from some of the most accomplished members of our community, as well as a chance to interact with an international group of peers.
For the upcoming conference in New York (June 14-17, 2018), the Candidates Committee put out a call for papers for our candidates panel.  The theme of our panel will be "Hope and Dread: Becoming a Therapist in an Uncertain World."  Relational psychoanalysis has encouraged us to embrace uncertainty in the clinical realm.  But what happens when uncertainty in the world at large feels more destructive than constructive, or threatens to overwhelm us from without? For this panel, we were looking for papers that offer a clinical perspective on what it's like to be a candidate in training at a time of such widespread insecurity and accelerating geopolitical, technological, and ecological upheaval.
We received 20 proposals from candidates all over the world and had the difficult task of choosing four.  Our panel will be composed of papers by Fabio Bianchi of Italy, presenting "Hope and Dread Within a First Therapeutic Experience";  Lissa Schaupp of the United States, her paper entitled, "Room With a View: Grappling with Ubiquitous Uncertainty from Within and Without"; Gilly Katz ben Sheffer from Israel presenting "To Have and Have Not";  and Andrea Iturriaga Medrano from Spain, who paper is entitled, "Are We Alone Out there?"  Francesca Colzani (Chile) will be discussing and commenting on these four papers.  We look forward to seeing you all there!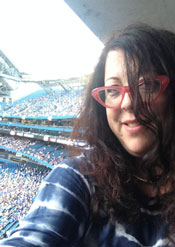 Hilary Offman, MD, FRCPC
121 Balmoral Avenue
Toronto, Ontario M4V 1J5.  Canada
Email Hilary Offman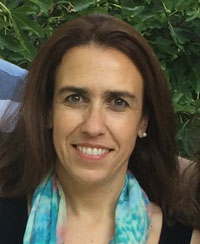 María José Mezzera
Av. Kennedy 5770, of. 706
Vitacura, Santiago. Chile
Email María José Mezzera