Alone Together: Solitude and Relatedness in the Clinical Encounter
On January 25 Danielle Knafo delivered a paper at the Austen Riggs Center in which she presented two cases that appeared very different, even nearly opposed, and yet had underlying and illuminating similarities. The first involved a married, successful woman who could not tolerate being alone. The second was about a reclusive young man who could not endure being with others. Yet, each case spoke deeply about the existential and psychological difficulty embodied in flight from a historical rupture that could not be processed or symbolized. The case narrations showed how the levels of concealment embodied in the first case of defensive relationship and the second case of defensive solitude provide hints and clues to liberation.
Creativity & Psychoanalysis: An Elegant Adaptation
The first part of this seminar, presented to the National Institute of the Psychotherapies on February 8, offered a brief overview of psychoanalytic theories of creativity. The second part of the seminar focused on creativity in the clinical situation from the perspectives of both analyst and analysand. What should one know when treating creative individuals? How can we use our creativity to overcome impasses in the work and help patients maximize their creative potential? What do the artist and the psychoanalyst have in common? Knafo spoke about the creative action of psychoanalysis in terms of working with the unconscious in the quest for transformation.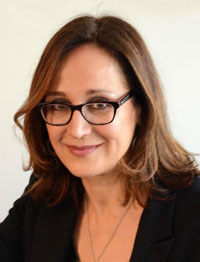 Danielle Knafo, PhD
email: Danielle Knafo
website: http://www.danielleknafo.com
blog: http://www.seriousmentalillness.net
blog: http://artfromtheedge.net
Ecstatic Temporality on the Golden Gate Bridge
Penelope Starr-Karlin presented this paper at The International Forum on Psychoanalytic Education (IFPE) annual conference, November 6-9, 2014, at the Hotel Kabuki, San Francisco, California, USA.  In this presentation, Starr-Karlin discussed a unitary concept of time that embraces past, present, and future, looking at how such a concept may be applied to analytic thinking.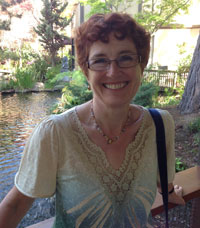 Penelope Starr-Karlin, PsyD, MFT
email: Penelope Starr-Karlin

Redemption and Resiliency: Resurrecting Ghosts Buried in Detroit's Ruins
I presented this paper at the 42nd annual conference of the National Association for the Advancement of Psychoanalysis entitled Shame, Guilt and Prejudice: Emerging Possibilities. The presentation took place on November 15 in New York City.
As psychoanalysts, we practice mainly within the confines of our private offices in hushed tones, and in isolation from the intemperate world banging at our doors. With the emergence of trauma studies, our work has widened beyond the abiding focus on individuals. We can now leave our consulting rooms and venture forth without our favorite theories and comforts. Such changes in practice and perspective introduce us to the actual world of living nightmares and dreams, as well as to the death of reason in favor of emotionality and, at times, violence. This change also brings us into contact with the vibrancy of lives growing and developing no matter how uneven or messy. We can, if we choose, participate in the creation of "new nows," often beyond what history suggests is possible.
For me this means exploring the context of both sides existing in intergenerational urban trauma: shame and resiliency. Using Detroit's "ruins," I seek to tell the largely untold story of "retro-visionaries." With the Heidelberg Project as one example, I will use my new film to show what is possible when trauma, defiant interconnectedness, and creativity link up to form a resilient spirit.
Link to film: www.vimeo.com/richardraubolt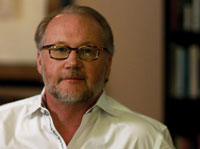 Dr. Richard Raubolt
Licensed Psychologist
Certified Psychoanalyst
www.richardraubolt.com
email: Richard Raubolt