Announcing the Second Annual "Collaboratory" for Psychoanalytically-Oriented Clinicians and Mental Health Practitioners in Community Settings
By Billie Pivnick (USA) and Jane Hassinger (USA), Program Faculty
Psychoanalytically-oriented clinicians are consulting with increasing frequency in community-based settings. Whether they are called to address challenges related to natural or human-made catastrophes, or to respond to constraining social inequalities, consultants hope to enter these projects as co-equal participant-learners whose relational expertise can enhance both process and outcomes. Not restricted to the therapy office, this sort of applied clinical psychoanalysis employs a mode of thinking about groups and communities in which personal and cultural histories, historical mass trauma, unconscious group processes, and the socio-political surround are always at play.
We are excited to invite you to participate in this consultation group that offers support and education for clinicians who want to apply a relational, psychodynamic framework to working with community-based programs with clinical, educational, community development, and/or social justice goals.
Led by Billie Pivnick, Ph.D. and Jane Hassinger, MSW, DCSW, our objectives are to bring psychoanalysts, psychotherapists, educators, and other practitioners into creative collaboration on compelling and persistent problems in the communities in which they live and work; to provide perspective and skills for the challenges of working creatively in interdisciplinary teams (for example, with educators, public health workers, medical professionals, and others including community activists); and to identify and develop a set of resources and curricula that reflect new scholarship, reports from the field, and tool-kits for practice.
We hope to create a learning community ("collaboratory") in which we think together about how to initiate and partner with innovative community-based interventions characterized by mutuality, reciprocity, and transformative learning. Participants will share dilemmas and challenges in practice including: adopting a new professional role, working in interdisciplinary teams, understanding and navigating team processes, and anticipating and responding effectively to phases of interventions in target communities. Facilitators will offer case studies and new scholarship, as well as provide supervision relevant to the implementation and sustaining of projects. We envision that a lively and stimulating space will develop for sharing and generating approaches to new and ongoing projects.
This web-based seminar group will meet on Wednesdays from 1:00-2:30 PM, EST, for 10 sessions beginning in the fall of 2017. Participants are also encouraged to join APA Division 39, Sections V and/or IX, the co-sponsors of this program.
To register or for more information you are invited to contact Jane Hassinger at jahass[at]umich.edu or Billie Pivnick at drbilliepivnick[at]gmail.com.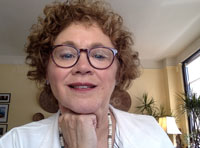 Jane Hassinger, MSW, DCSW, is a clinical social worker/psychotherapist and psychoanalyst in Ann Arbor, Michigan. She has practiced for many years with adults, families, couples, and groups. Additionally, she consults with organizations on issues related to gender inequality and diversity. A faculty member and researcher at the University of Michigan, she also is a community-based researcher whose body of work has focused on gender-based violence and women's health and mental health care in the US, Africa, and Latin America. Since 2007, she has been Co-Principal Investigator for the Providers Share Project, an interdisciplinary, mixed-methods action-research project focused on abortion providers' experiences of stigma and marginalization around the world. She is co-author with Kim Berman (University of Johannesburg) of Women on Purpose: Resilience and Creativity of the Women of Phumani Paper (2012), and has published extensively on community-based, interdisciplinary, and transnational research. Her paper, "21st Century Living Color: Racialized Enactment in Psychoanalysis," was published in Psychoanalysis, Culture, and Society.
Jane A. Hassinger, MSW, DCSW
Psychotherapist/Psychoanalyst
Research Investigator, University of Michigan
Ann Arbor, Michigan
Email Jane Hassinger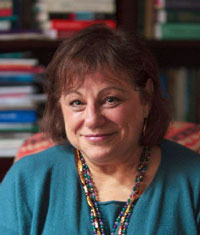 Billie A. Pivnick, PhD, is a psychoanalytic psychologist in private practice in New York City, specializing in treating children and families confronting difficulties with traumatic loss, mass catastrophe, and adoption. She also has consulted to organizations as diverse as corporations, dance companies, hospitals, and museum designers. She serves as Co-chair of the Humanities and Psychoanalysis Committee of APA's Division 39, and Member-at-Large of Section Five (Applied Clinical Psychoanalysis). She is also faculty and supervisor in the William Alanson White Institute Child/Adolescent Psychotherapy Training Program, The New Directions Program in Psychoanalytic Writing, and Columbia University Teachers College Doctoral Clinical Psychology Program. Formerly head of the Graduate Dance Therapy Program at Pratt Institute, she served as Consulting Psychologist to Thinc Design, the exhibition designers partnered with the National September 11 Memorial Museum and Chicago's Museum of Science and Industry. Winner of the Division 39/Section Five 2015 Schillinger Memorial Essay Award for her essay, "Spaces to Stand In: Applying Clinical Psychoanalysis to the Relational Design of the National September 11 Memorial Museum," and IPTAR's 1992 Stanley Berger Award for the contribution to psychoanalysis made by her study, Symbolization and its Discontents. She has published widely in psychoanalytic journals and academic texts.
Billie A. Pivnick, PhD
Clinical Psychologist
• Co-Chair, Humanities and Psychoanalysis Committee, Division 39, APA
• Faculty, New Directions Program in Writing with a Psychoanalytic Edge, Washington Center for Psychoanalysis, Washington, DC
• Faculty and Supervisor, William Alanson White Institute, Child and Adolescent Psychotherapy Training Program
Private Practice:
15A East Tenth Street
New York, NY 10003   USA
Email Billie Pivnick
In the Dance Between Therapist and Client:  Aesthetic and Phenomenological Diagnosis in Gestalt Therapy
Presentation Announcement by Margherita Spagnuolo Lobb (Italy)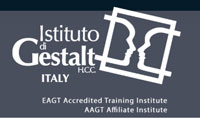 Margherita Spagnuolo Lobb, founder and director of The Gestalt Institute HCC Italy, recently presented a two-day seminar with Nancy McWilliams (Rutgers University, USA) in Syracuse, Italy, on June 9 and 10. Focusing on the quality of the therapeutic alliance, Lobb and McWilliams described a phenomenological and aesthetic perspective in which we may participate in the world rather than objectifying it. Experienced through sensory perceptions, attunement, and resonances, this perspective was shown to be a proper antidote to the desensitization common in contemporary society.
Featuring theoretical, experiential, and clinical components, the seminar also included presentations by Madeleine Fogarty (Melbourne University, Australia; author of The Gestalt Therapy Fidelity Scale), Santo Di Nuovo (Catania University, Italy), Pietro Cavaleri (trainer at the Gestalt Institute), and Paolo Migone (editor of the journal Psicoterapia e Scienze Umane).
The first day's program was entitled "From individual to relationship to the field: the position of contemporary psychotherapy." During this part of the program the concept of phenomenological and aesthetic diagnosis was introduced and compared with the classical perspective on diagnosis.  These concepts were then applied to psychotherapeutic practice and research.
The second day's program, "Diagnosis as a way of going through the suffering; psychotherapy as a way of recognizing the beauty of the intentional movement of the client," took up the development of various personality structures. The presenters illustrated that, through her or his presence and feeling, the healer becomes the "other" who recognizes the story of relational intentionalities of the client.
The seminar concluded with classical performances at the Greek Theater in Syracuse.
The universal themes proposed by the 53rd cycle of Classical Plays at the Greek Theater served as a background for this conference.
Link: https://www.gestaltitaly.com/nancy-mcwilliams-research/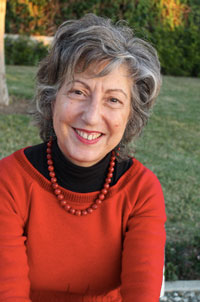 Margherita Spagnuolo Lobb, PhD
Istituto di Gestalt HCC Italy
Scuola di Specializzazione in Psicoterapia
Siracusa, Palermo, Milano, Italy
Email: margherita.spagnuolo@gestalt.it
Website: https://www.gestalt.it
Re-making the History of Psychology and Psychoanalysis: Awakening the Political in the Consulting Room
Presentation Announcement by Ruth Lijtmaer (USA)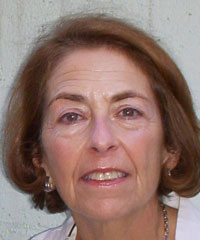 Ruth Lijtmaer recently presented the paper, "Re-making the History of Psychology and Psychoanalysis: Awakening the Political in the Consulting Room," at the International Psychohistorical Association conference, May 31 to Jun 2, 2017, in New York City.
In her paper she discussed how the political climate in which we are living has caused the history of psychology and psychoanalysis to change its course. Traditional concepts like neutrality or self-disclosure no longer exist in the consulting room as they once did. Nowadays politics is a theme of everyday therapy. Ever since the US election, therapists have been struggling with patients' concerns about being deported, ethnic discrimination, being sexually abused, or not having health insurance. These are real situations in the outside world that affect the intrapsychic life of patients and therapists. Lijtmaer illustrated her concepts with clinical examples.
Ruth Lijtmaer, PhD
88 West Ridgewood Ave.
Ridgewood, NJ 07450,   USA
Email Ruth LIjtmaer