By Steven Knoblauch (USA) and Alejandro Ávila-Espada (Spain)
Co-chairs of the IARPP Colloquium Series
This past May IARPP hosted its 28th online colloquium entitled "Subjectivity and the Collective: Encountering the Political in Psychoanalysis" featuring Eyal Rozmarin's (USA) paper, "I Am Yourself: Subjectivity and the Collective," originally published in Psychoanalytic Dialogues (2007, Vol 19, p. 604-616). The colloquium was attended through electronic viewing and/or posting by 1,753 IARPP members, continuing our high level of participation.
Julia Beltsiou (USA), Jeanne Wolff Bernstein (Austria), Irene Cairo (USA), Victor Doñas (Chile), Sam Gerson (USA), Orna Guralnik (USA), Uri Hadar (Israel), Lama Khouri (USA), Daniel Kupermann (Brazil), Ariel Liberman (Spain), and Michael Sebek (Czech Republic) served as panelists, discussing Eyal's paper and interacting with the author.
We are grateful to Valerie Ghent and Elisa Zazzera for effectively managing the behind-the-scenes technical aspects of our collective electronic experience, and Lucia Lezama for managing the educational credits for all participants.  We also wish to express our deep gratitude to all the participants for their creative contributions, patience, and understanding as we moderated the colloquium.
In his paper, Dr. Rozmarin demonstrated how he conceptualized the decisive impact of social and historical forces in our lives and particularly in the psychoanalytic encounter.  Using an emotionally powerful clinical vignette and a theoretical perspective woven from the ideas of Michel Foucault, Giles Deleuze, and Felix Guattari, Rozmarin examined ways in which families function as social agents, unconsciously transmitting beliefs and practices across generations. His term "binding legacies" has become part of our psychoanalytic lexicon, in part as a result of the impact of the paper and the colloquium, as it raises critical questions concerning the impact of socio-political events on the subjectivities of both analyst and patient. This is a pressing concern for our practices in the context of current migratory and hybridic forces shaping the subjectivities of so many.
Discussion of the paper over the two week period of the colloquium generated 451 posts coming from 125 different participants.   This is a significant increase over our, at that time, record numbers for the previous colloquium. Clearly the IARPP colloquium is becoming an increasingly important international event in our field.  Those who posted to the colloquium came from 18 different countries, including 63 from the United States; 19 from Israel; 10 from the United Kingdom; seven from Canada; six from Australia; four from Spain; three from New Zealand; two from Greece; two from Chile; two from Brazil; and one each from Turkey, Sweden, Portugal, Italy, Germany, the Czech Republic, and Austria.
All 28 IARPP colloquia that have taken place are archived on the IARPP website. We continue to be pleased with the valuable exchanges that our colloquia generate, and feel they are contributing to the theoretical and clinical growth of our field. However, we also feel tasked to continue exploring ways to make our colloquia more accessible to members for whom English is not a first language.
Our next and 29th IARPP colloquium will take place from Monday, November 7, through Sunday, November 20, 2016.  It will feature a paper by Sue Grand (USA) entitled, "God at an Impasse: Devotion, Social Justice, and the Psychoanalytic Subject" (Psychoanalytic Dialogues, Vol. 23, No. 4, p. 449-463, 2013). We are excited to have Dr. Grand as our next featured author. Her work has been a very influential source of relational thinking over the last decade and we look forward to another rich and creative two weeks of dialogue with an international panel and all of you.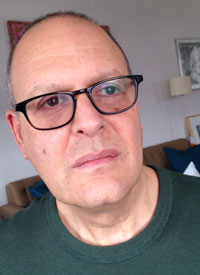 Steven Knoblauch, PhD
Email Steven Knoblauch
Website: http://stevenknoblauchphd.com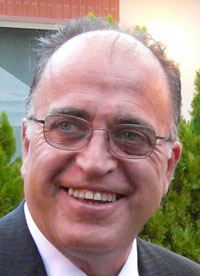 Alejandro Ávila Espada, PhD
Email Alejandro Ávila Espada
Website: http://www.psicoterapiarelacional.es