By Adrienne E. Harris (USA) and Rina Lazar (Israel), Co-chairs
In January of this year we became co-chairs of the Colloquium Committee. We thank the board for entrusting us with this important job, as well as Alejandro Ávila Espada (Spain) and Steven Knoblauch (USA) for welcoming us and doing such a great job as the preceding co-chairs. We would also like to thank our committee members for being part of this important venue for dialogue among the IARPP members: Galit Atlas (USA), Alejandro Ávila Espada (Spain), Mitchel Becker (Israel), Cathy Hicks (Australia), Steven Kuchuck (USA), Steven Knoblauch (USA), Julie Leavitt (USA), Charles Levin (Canada), Susi Federici Nebbiosi (Italy), Tessa Philips (Australia), and Michael Sebek (Czech Republic).
Our committee has decided to open the 2017 colloquium series with a paper by Harold Searles (1972) entitled "Unconscious Processes in Relation to the Environmental Crisis." We thought that discussing what one of the forefathers of relational thinking wrote about such contemporary issues as climate change and ecological crisis would be a fitting way to begin.
We were amazed to read such a piece about the environmental crisis written more than four decades ago. Searles' paper includes a marvelous diagnosis of the human dynamics that explain our apathy toward this disastrous destruction – caused by our own hands – of the place in which we live. We are glad to discuss the paper at this particular historical moment, linking our current clinical and social concerns to Searles' thinking about the human being in his or her nonhuman environment.
Our colloquium will begin on June 19 and will run until Sunday, July 2; all members of IARPP will be included in this online discussion. Traditionally the IARPP colloquia have taken place each May and November, but we delayed the opening of this one because of the upcoming IARPP International Conference in Sydney, "From the Margins to the Center," taking place in May. We think that concluding this fascinating conference with Searles' paper is the best way to take the conference theme from "down under" right up into the atmosphere.
The panelists for this colloquium will include Lew Aron (USA), Mitchel Becker (Israel), Joseph Dodds (Czech Republic), Katie Gentile (USA), Clive Hamilton (Australia), Brian Koehler (USA), Charles Levin (Canada), Julie Leavitt (USA), Gianni Nebbiosi (Italy), Megan Rundel (USA), and Michael Sebek (Czech Republic).
We eagerly await the participation of the panelists and IARPP members during this colloquium.
Best Regards,
Adrienne and Rina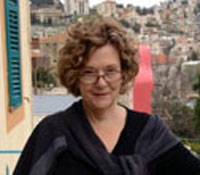 Rina Lazar, PhD
Ramot Naftali 9
Tel Aviv 69278  Israel
Email Rina Lazar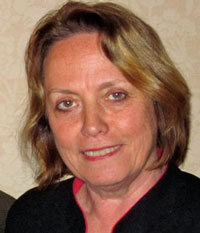 Adrienne E. Harris, PhD

80 University Place, 5th floor
New York, NY 10003  USA
Email Adrienne Harris