By Allison Katz (USA) and André Sassenfeld (Chile)
Co-chairs
As we enter the second half of 2016 we are pleased to continue offering a wide variety of webinars for our IARPP members. In addition to programming webinars in English, we have been offering programs in Italian and Spanish, as well as our annual webinar geared toward candidates and early-career psychoanalysts.
Coming up this October is a webinar featuring the work of Margaret ("Peggy") Crastnopol (USA) entitled "Micro-traumatic Experience:  Identifying and Healing its Cumulative Toxic Effects." This program will be moderated by André Sassenfeld (Chile) and will take place from October 17 through October 31. In this webinar Peggy will engage with participants in discussing themes from her recent book, Micro-trauma: A Psychoanalytic Understanding of Cumulative Psychic Injury.
And plans for our web seminars in 2017 are coming together as well. First up will be a webinar led by Donna Orange (USA) entitled, "My Other's Keeper: Radical Ethics and the Fear of Masochism," taking place February 4 through 19. In addition, Sheldon Itzkowitz (USA) and Elizabeth Howell (USA) will be leading a program based on their recent book, The Dissociative Mind in Psychoanalysis. Also planned for next year is a Spanish-language webinar led by Juan Francisco Jordán (Chile).
We will continue to update you in the eNews and via email of these and other webinars coming soon.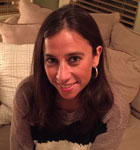 Allison Katz, LCSW
Email Allison Katz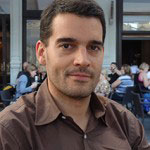 André Sassenfeld, MA
Email André Sassenfeld