by Alioscia Boschiroli & Raul Naranjo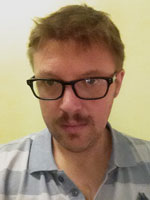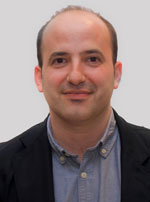 Candidate's panel at IARPP conference in Chile November 2013
Friday, November 8 at 3 pm.

This year, in keeping with the conference's theme of exploring international
crosscurrents in relational psychoanalysis, the Candidates Committee is creating
a panel entitled"Working Interculturally."
We will explore:  What are the unique challenges of and possibilities for intercultural
treatment? When the analyst and patient do not share a common heritage, nationality, first language, and/or cultural status, how and what do they create between them that promotes therapeutic insight and action?
Contemporary perspectives encourage a respect for the therapeutic significance of the specificity of each analytic dyad, and nowhere is that more apt than in cases where cultural difference is necessarily in the foreground of the treatment. In that spirit, we are asking panelists to present their clinical work with patients for whom such cross-cultural issues have come into play in significant ways.
If you have you worked with someone whose background (culture, nationality, social class, religion, family background, etc.) was very different from yours, what kinds of challenges did that present? How did you try to address those challenges? And whether it worked out well or not, what did you learn from the experience?
This call for papers yielded many submissions and we chose four very interesting papers that will be presented at the panel and discussed by Margaret Black.
Candidates' reception Chile November 2013
Thursday, November 7 at 2 pm. 
This reception is a way to provide a time and space in which candidates from all over the psychoanalytic world and senior analysts can freely meet and know each other. It is an important moment for us, as a committee, to help in in creating a shared sense of community and attunement with young analysts, who sometimes are attending a IARPP CONFERENCE for the first and meeting the "relational world."   It is also a great place to reunite for those who have attended previous conferences.
Candidate's only Web Seminar
Scheduled for January 2014
Our committee has contacted Donnel Stern as a  possible leader of the next webinar. We very much appreciate his theoretical and clinical view. Donnel has given us his availability and suggested possible topics and we are in the process of defining this new webinar, that will be most likely be held in January 2014.