By Asaf Rolef Ben-Shahar (Israel)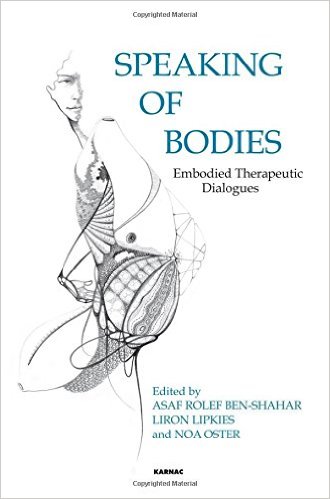 We are happy to announce the recent publication of Speaking of Bodies: Embodied Therapeutic Dialogues (Karnac, 2016), edited by Asaf Rolef Ben-Shahar, Liron Lipkies, and Noa Oster. This is a unique project focusing on different facets of the connection between the body and psychotherapy. In this volume we pair up psychoanalysts and psychotherapists with non-therapist experts in their fields to engage in dialogues about the body, therapy, and life. The editors endeavor to bring a relational and aesthetic sensibility to both the chapters and the dialogues.
Table of Contents:
Foreword by Susie Orbach
Introduction
Part I: The Rhythmic Body: Steven Knoblauch and renowned Jazz musician John Scofield discuss improvisation, rhythm, and musicality in therapy and jazz.
Part II: The Living Body: Body psychotherapist Silke Ziehl and Active Birth pioneer Janet Balaskas dialogue about pregnancy, prenatal development, life, connection, and death.
Part III: The Sensual Body: Esther Perel joins Master Chef Eyal Shani to speak about passion, make-believe, storytelling, and sensuality—in food, life, and psychotherapy.
Part IV: The Body of Pain: Relational body psychotherapist Shinar Pinkas and acclaimed Ladino and Spanish singer Yasmin Levy discuss pain, connection, hope, and self-expression.
Part V: The Beautiful Body: Esther Rapoport joins fashion journalists Trinny and Susannah to speak about subjective and societal concepts of beauty, prejudice, body-image, and change.
Part VI: The Divine Body: Michael Eigen and Rabbi Ohad Ezrahi muse on spirituality, dissociation and embodiment, Kaballah and sex, and the relevance of all these to therapy.
Part VII: The Psychotherapist's Body: John Conger and Asaf Rolef Ben-Shahar discuss the presence of the therapist's body, with its vulnerability, shame, and healing potential.
Link: http://us.karnacbooks.com/ProductAuthors.asp?PID=36045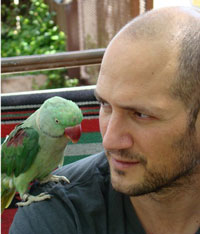 Asaf Rolef Ben-Shahar, PhD
Psychosoma
The Israeli Centre for Body Mind Medicine
103b Shivtey Israel St.
Ramat Hasharon   Israel
Email Asaf Rolef Ven-Shahar
Website: http://imt.co.il