Death, Mourning, and a Daughter's Diary: A Psychoanalytic Perspective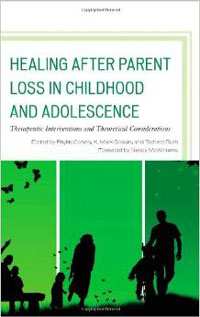 Chapter in Cohen, P., Sossin, K.M., and Ruth, R. (eds.). Healing After Parent Loss in Childhood and Adolescence: Therapeutic Interventions and Theoretical Considerations. Maryland: Rowman & Littlefield, 2014.
This chapter details a treatment of a young woman who lost her father during late adolescence. Mourning required the ability to synthesize opposite feeling states in symbolic form—to transform an external absence to a lively internal presence. To hold incompatible emotions and the ideas associated with them required building the capacity to transition from holding psychological phenomena in an embodied way, to containing them in bodily states that were given meaning, and then to consider them more abstractly as categories of emotions and ideas that could be shared and compared. The patient used a journal as a portable archive of self-states to scaffold her self-cohesion. Her journal served as both transitional object and transformational object that helped create conditions for the intersubjective requirements of adult intimate relationships. At first her journal stood in for the father, then the mother, then the therapist, and helped her with separating from all three.
Link: http://www.amazon.com/Healing-after-Parent-Childhood-Adolescence/dp/1442231750/ref=sr_1_4?s=books&ie=UTF8&qid=1421631644&sr=1-4&keywords=billie+pivnick
Managing Collapse: Commemorating September 11th Through the Relational Design of a Memorial Museum (co-written with Tom Hennes)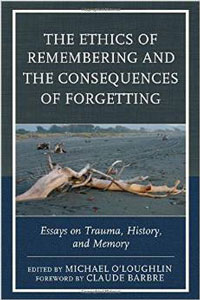 Chapter in O'Loughlin, M. (ed.). The Ethics of Remembering and the Consequences of Forgetting: Essays on Trauma, History, and Memory. New York: Rowman & Littlefield, 2014.
This chapter describes what happened when Billie Pivnick, a psychoanalytic psychologist, joined forces with Tom Hennes of Thinc Design, a museum exhibition design firm, in what became a successful bid for the design of the National September 11 Memorial Museum. We located its ethical center in the intersubjective negotiation of meaning through the representation of multiple experiences and perspectives of the events. Used as its theoretical basis was a relational field created jointly by those who had experienced the events, represented on video, audio recordings, and text; those who created the museum through the design of space, the curation of artifacts, and the selection of narrative material; and museum visitors. By building what amounted to a holding environment in which each user could safely negotiate a field of varied experience and narrative of 9/11, we tried to facilitate the un-collapsing of time, of play, and of symbolization so that people in the museum could gain a more fully conscious sense of their own experience of 9/11, and thereby greater flexibility and tolerance for the complex world that has emerged from it.
Link: http://www.amazon.com/Ethics-Remembering-Consequences-Forgetting-History/dp/1442231874/ref=sr_1_1?s=books&ie=UTF8&qid=1421631644&sr=1-1&keywords=billie+pivnick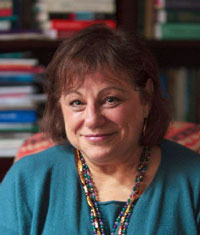 Billie A. Pivnick, PhD
Clinical Psychologist
Faculty and Supervisor, William Alanson White Institute, Child and Adolescent Psychotherapy Training Program
Faculty, New Directions Program in Writing with a Psychoanalytic Edge, Washington Center for Psychoanalysis, Washington, DC
Private Practice:
15A East Tenth Street
New York, NY 10003
email: drbilliepivnick@gmail.com

Thoughts on Forgiveness in Psychoanalysis and Judaism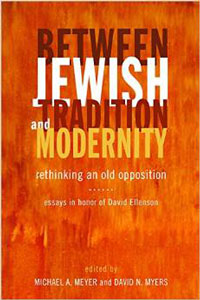 Chapter in Meyer, M.A. and Myers, D.N. (eds). Between Jewish Tradition and Modernity: Rethinking an Old Opposition (Essays in Honor of David Ellenson). Detroit, MI: Wayne State University Press, 2014.
This article deals with problematic aspects of forgiveness. It moves from the difficulties inherent in asking for or granting forgiveness to the peculiar history implied in the question: can forgiveness as a concept have a place within theories of psychoanalysis? This question is treated through citations from Salman Aktar and Melvin R. Lansky, followed by a discussion of the emergence of this concept in psychoanalytic literature since the late 1990s.  Particular attention is drawn to the example provided by Steven Wangh in his article "Revenge and Forgiveness in Laramie Wyoming," and the definitions of forgiveness and unforgiveness, in the writings of Everett L. Washington. The discussion then shifts to paradoxical images of revenge and forgiveness in biblical and rabbinic literature. Midrashic passages (passages built on the interpretation of biblical texts) are closely examined regarding prohibitions against "taking vengeance" and the requirement to "love one's neighbor" as prerequisites for perpetrator and victim to engage in forgiveness. It is argued that there is a convergence of perspectives in contemporary psychoanalysis and some classical religious texts in a shared understanding that the process of forgiveness requires regret, remorse, repair, restitution and reconciliation, especially because of the fundamental need for human agency.
Link: http://www.amazon.com/Between-Jewish-Tradition-Modernity-Rethinking-ebook/dp/B00OJN1J2C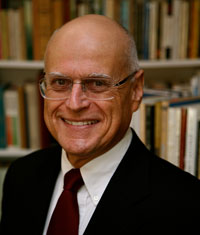 Lewis M. Barth
4826 Andasol Ave.
Encino, CA 91316-3801
email: lbarth@huc.edu

They Left it All Behind:
Psychological Experiences of Jewish Immigration and the Ambiguity of Loss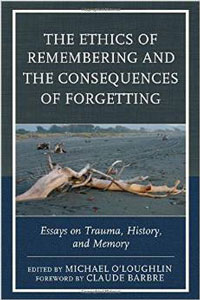 Chapter in O'Loughlin, M. (ed.). The Ethics of Remembering and the Consequences of Forgetting: Essays on Trauma, History, and Memory. Lanham, MD: Rowman & Littlefield, 2014.
How did Eastern European Jewish immigrants of my grandparents' generation, pre-1930 arrivals, experience immigration psychologically? What was it like to be their child? In-depth psychosocial interviews with 15 college-educated individuals, most often in their 80s and with two pre-1930 immigrant parents, were completed and examined using a psychoanalytic approach. The losses and trauma of persecution and poverty led in some cases to the intergenerational transmission of trauma. A few parents who experienced migration itself as traumatic passed reverberations of this on to children. Psychological portraits bring alive the children's narratives. The necessary losses of immigration are illustrated in both vignettes and the author's family's story. We often know so little about our families' pasts because in many cases family trauma led to silence.
Link: https://rowman.com/ISBN/9781442231870
Reference promo code 8S15JACAT for a 30% discount until 6/30.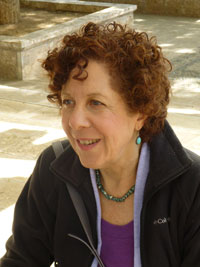 Hannah Hahn, PhD
email: hh122@aol.com
website: www.hannahhahnphd.com