Book Announcement by Patricia Gianotti (USA) and Jack Danielian (USA)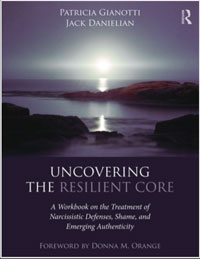 Uncovering the Resilient Core (Routledge, 2017) guides the therapist into the nuances and complexities of the therapeutic relationship throughout the entire course of treatment.  With a psychodynamic/relational orientation, this workbook is unique in that it begins with character pathology in its widest spectrum and moves in depth to understanding and treating corrosive shame, dissociation, trauma, and narcissism.  The applied nature of this text draws from a wide variety of case examples as well as progressive therapeutic techniques designed to help deepen therapeutic listening skills.  Transcripts, analyses, and videos allow the reader an active engagement with the clinical application of theories and concepts.
Chapters Include:
Foreword – Donna M. Orange
1.  Resilience – An Overview and Introduction
2.  The Importance of Character
3.  Immersion into Dynamic Listening
4.  The Four Quadrant Model
5.  Three Techniques to Refine Therapeutic Listening & Tracking
6.  The Dissociative Spectrum
7.  Unwrapping the Complexities of the Treatment of Shame
8.  Introduction to Transference
9.  Consolidation of Gains—Resilience Rediscovered
Epilogue – Pamela Wallace
Link: https://www.routledge.com/Uncovering-the-Resilient-Core-A-Workbook-on-the-Treatment-of-Narcissistic/Gianotti-Danielian/p/book/9781138183285
About the Authors: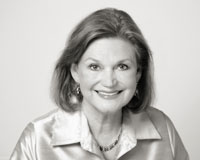 Patricia Gianotti, PsyD, is a licensed psychologist and clinical supervisor with over thirty years of experience. She is managing partner of Woodland Psychological Services, and she holds the position of academic director of the Wayne Institute for Advanced Psychotherapy at Bellarmine University, Kentucky.

Patricia Gianotti, PsyD
34 Woodland Road
North Hampton, NH  03862   USA
Email Patricia Gianotti 
Website:  www.treatingnarcissism.com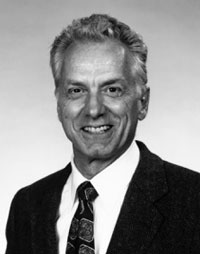 Jack Danielian, PhD, is a licensed psychologist, clinical supervisor, lecturer, and consultant. He is dean of the American Institute for Psychoanalysis of the Karen Horney Center in New York City and has served on its faculty since 1975. Dr. Danielian has lectured nationally and internationally on psychoanalytic issues, intercultural communication, and intergenerational effects of trauma.
Jack Danielian, PhD
9105 Willow Pond Lane
Potomac, MD 20854   USA
Email Jack Danielian
Website:  www.treatingnarcissism.com
20% Discount Available – enter the code IRK71 at checkout.