By Hilary Offman (Canada) and María José Mezzera (Chile)
Co-chairs of the Candidates' Committee
From January 11 through 31, 2016, the Candidates' Committee was extremely fortunate to present a webinar for candidates and early graduates led by Irwin Z. Hoffman (USA). In this webinar Irwin taught us about his perspective on the psychoanalytic process, which he calls "dialectical constructivism," and its integration with existential and more traditional psychoanalytic ideas, all understood within a relational paradigm. We learned, with Irwin's great passion and singular style, about the importance of thinking in terms of the dialectical relationships inherent in many apparent polarities, such as ritual and spontaneity, analytic authority and a climate of mutuality, and construction of meaning and awareness of mortality.
The three weeks ended up being a delicious taste of something that could have easily been an entire feast. Our committee and the webinar participants were so appreciative of Irwin's generosity and special way of encouraging collaboration that many of us are wanting to order more! The Candidates' Committee loves offering these unique learning opportunities, so stay tuned for more information on next year's webinar.
With the completion of the webinar, we are full speed ahead organizing the candidates' panel and reception taking place at the upcoming IARPP conference in Rome. Continuing to borrow from Irwin's inspiring teachings, the theme of this year's candidates' panel is "Ritual and Spontaneity in the Use of the Frame."   We are fortunate to have been able to choose four excellent papers from the many submissions we received. The presenters will be: María Silvia Soriato (Italy), Mercedes Casco and María Hernández (Spain), Shari Steinberg (USA), and Orly Reuveni (Israel). And we are delighted to announce that Spyros Orfanos (USA) has kindly agreed to be our discussant for this panel. We have the highest expectations for the dialogue that will stem from these presentations and we encourage you to join us—come support the candidates who represent our collective future.
And when in Rome, do as the Roman (psychoanalytic candidates) do: join the Candidates' Committee at our reception held on the opening day of the conference. A traditionally well-attended event, the reception is a great place to meet other candidates, see old friends, and get to know members of the executive committee and important others.  Please come and introduce yourselves to the committee members and learn about what makes IARPP a great place for candidates.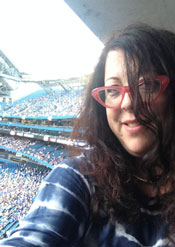 Hilary Offman, MD, FRCPC
121 Balmoral Avenue
Toronto, Ontario M4V 1J5   Canada
Email Hilary Offman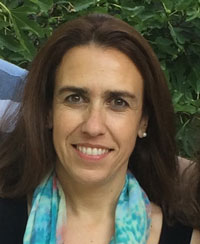 María José Mezzera, PsyD
Napoleón 3565, of. 910
Las Condes, Santiago   Chile
Email María José Mezzera