By Jana Edwards (USA)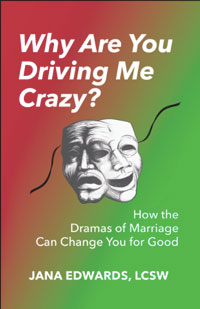 "Nature has provided us with brains that are programmed to choose a mate who will drive us crazy." This is the opening sentence of this trade book targeted to the lay reader that proposes a neuropsychological framework for understanding the repetitive conflicts in couple relationships and how to utilize them for permanent change. Why Are You Driving Me Crazy? How the Dramas of Marriage Can Change You for Good (Langdon Street Press, 2016) is the culmination of the author's professional journey as a couples therapist for the past 35 years. Its theoretical foundations are intersubjectivity, attachment theory, neuroscience, and affective therapies. While intended as a book to recommend to patients, it also contains concepts that may expand a clinician's repertoire of interventions when working with couples.
Jana Edwards, LCSW, BCD, is in private practice in Denver, Colorado, specializing in couples therapy. She has twice been named Most Distinguished Clinician by the Colorado Society for Clinical Social Work, and was honored as a Master Scholar by the University of Denver Graduate School of Social Work. Ms. Edwards is a member of IARPP and has previously presented her work at the IARPP annual conference in San Francisco.
Link: http://www.langdonstreetpress.com/b-Why-Are-You-Driving-Me-Crazy_22682
To Purchase: Print and ebooks can be purchased through the website www.marriagedrama.com.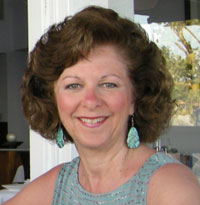 Jana Edwards, LCSW, BCD
Email Jana Edwards
Website: www.marriagedrama.com