A Column for Writers
"Mood Music"
by Suzi Naiburg
Belmont, MA, USA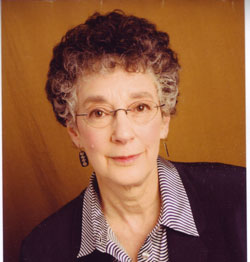 For Seamus Heaney, a poem begins even before words are formed. "The crucial action is pre-verbal . . . . Robert Frost put it this way: 'A poem begins as a lump in the throat, a homesickness, a lovesickness. It finds the thought and the thought finds the words'" (Finders and Keepers, 2002, pp. 22-23) We don't have to be poets to follow what stirs in our bodies and kindles feeling, to let language find our thought and the thought find words. Using preverbal cues and countertransference feelings, we can write our way into articulation.
One morning I caught a mood. I don't remember if it drifted in from a session or my night's dream or if it came out of the blue. Standing in my kitchen, I started to assemble word pairs from the poetry magnets on my refrigerator door and soon picked up my pen to write my way into what I felt:
Yesterday's shards
of thick, white porcelain
and yellow glass
worry
morning's sanctuary,
quietly empty
of raw winter's night.

Salt sad,
a murmur's wasted rhythm
lingers like dust.
Mood Music
For this exercise, I invite you to explore an experience with a patient before words have arrived to define it. You might pick a moment before a session begins or just after, when you catch a mood or sensation but do not know what it means. Try feeling your way back into this moment, perhaps with your eyes closed, to see what begins to form. When you're ready, start writing from that preverbal place and let the momentum of the writing process carry you. You may want to use line breaks, to drop unnecessary words, to write close to the bone. "Finding voice," Heaney writes in Finders and Keepers, "means that you can get your own feelings into your own words and that your words have the feel of you about them" (p. 17).