by Neil Altman and Chana Ullman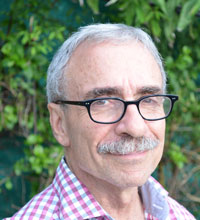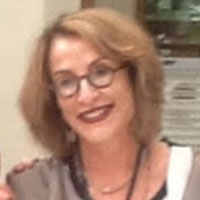 It is a great pleasure to report about the expanding international community of IARPP!
Let us start from the end:
The last IARPP conference in Santiago Chile (November . 2013) included participants from 43 different countries!
This was the first bi-lingual conference at IARPP!
It created an unusual opportunity to meet, contact and exchange ideas with professionals from around the globe!and especially from Latin American countries!
Due to the efforts of the co- chairs, Maria Eugenia and Juan Francisco Jordan, and of members of their Chilean local chapter, this conference was a truly relational experience in terms of contents, intellectual enthusiasm and multi-cultural warm ambience.
The diversity of our international community is now represented by 9 local chapters around the globe:
Spain, Israel, UK, Australia, New Zealand, Chile, Portugal, Greece and Mexico.
Now let us go back to the beginning:
The first IARPP local chapter was inaugurated in Spain in 2005. Alejandro Ávila Espada was the initiator and the first president of the chapter. He still heads the Spanish chapter based in Madrid.
The Israeli chapter followed suit and was established during the international conference in Rome in 2006. Based in Tel Aviv, it was then chaired by Rina Lazar .
The time was then right for a new IARPP committee to help and coordinate the efforts to increase international representation at IARPP. During 2006, Hazel Ipp, then the president of the organization, initiated the new committee. The board appointed Chana Ullman (Israel) and Neil Altman (NY) as co chairs of the Local Chapters committee.
The first task of the committee was to establish guidelines for the formation of IARPP chapters. These guidelines are available on our website and upon request. The board then approved the allocation of funds to support the establishment of local chapters. These funds are to be used to finance inaugural events or special activities of new local chapters. The board decision then affirmed that the promotion of local chapters is a very important way to grow IARPP. The decision reinforced our belief that local chapters provide a way for individual members to have a sense of face to face involvement with IARPP that counters the sense of anomie that a large online organization can breed, allowing for a feeling of personal recognition in the organization.
A UK local chapter was the third chapter, established in 2008 headed by Susie Orbach and Aaron Balick.
Following the next international conference in Tel Aviv Israel (2009), the professional community in Sidney Australia established a local chapter.
Their neighbors in New Zealand soon followed with a chapter of their own.
The international conference in Madrid in 2011 was organized by the Spanish local chapter with Alejandro Ávila Espada and Ramón Riera as chairs. This conference initiated much interest in relational thinking and IARPP in Spanish speaking countries, culminating in the formation of local chapters in Chile (chaired by André Sassenfeld) and in Portugal (chaired by Luis Frederico Pereira).
Despite economic hardships and crises, a group based in Athens Greece also started organizing around online and ongoing seminars given by relational scholars. A Greek chapter chaired by Alexis Mordoh was approved in 2012.
Finally, during the Santiago conference we were pleased to be joined by representatives of a new chapter in Mexico City, chaired by Alejandra Plaza.
We are using this opportunity to call on you, members of IARPP in parts of the world not yet affiliated with a chapter, to organize your professional community as an IARPP chapter. Local chapters provide IARPP members with the opportunity to gather in face to face interactions supplementing the larger communities that gather at conferences, and in online discussions. Local chapters are self-governed within the IARPP guidelines, initiating seminars, local conferences, peer supervision, publications and more. Local chapters provide the framework for working together to enhance and deepen knowledge, for innovation and the development of cross-cultural perspectives on our work as practicing clinicians and/or intellectuals interested in relational perspectives in psychoanalysis. 
Currently our local chapters (with contact person/chair and number of members) include:
Australia
69 members
Marianne Kennedy
marianne@spia.com.au
Chile
160 members
André J. Sassenfeld
asjorquera@gmail.com
Greece
Alexis Mordoh
alexismordoh@gmail.com
Israel
116 members
Sharon Ziv-Beiman
beiman@netvision.net.il
Mexico
Alejandra Plaza
20 members
Alejandra Plaza
aplazaespinoza@yahoo.com
New Zealand
Andrew Duncan (Chair)
andrew@donnache.co.nz
Gavin Stansfield (Secretary)
gavinstansfield@gmail.com
Portugal
20 members
Frederico Pereira
l.frederico.pereira@gmail.com
Spain
39 members
Alejandro Ávila Espada
avilaespada@telefonica.net
website: IARPP España
United Kingdom
20 members
Aaron Balick
aaron@mindswork.co.uk