Book Announcement by Pamela Cooper-White (USA)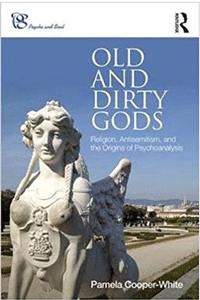 Freud's collection of antiquities – his "old and dirty gods" – stood as silent witnesses to the early analysts' paradoxical fascination and hostility toward religion. In Old and Dirty Gods: Religion: Antisemitism, and the Origins of Psychoanalysis (Routledge, 2017), Pamela Cooper-White argues that antisemitism, reaching back centuries before the Holocaust, and the acute perspective from the margins that it engendered among the first analysts, stands at the very origins of psychoanalytic theory and practice. The core insight of psychoanalytic thought – that there is always more beneath the surface appearances of reality, and that this "more" is among other things affective, memory-laden and psychological – cannot fail to have had something to do with the experiences of the first Jewish analysts in their position of marginality and oppression in Habsburg-Catholic Vienna of the 20th century. The book concludes with some parallels between the decades leading to the Holocaust and the current political situation in the U.S. and Europe, and their implications for psychoanalytic practice today. Covering Oskar Pfister, Theodor Reik, Otto Rank, and Sabina Spielrein as well as Freud, Cooper-White sets out how these early religious differences shaped the development of psychoanalysis, and how these tensions continue to affect psychoanalysis today. Old and Dirty Gods will be of great interest to psychoanalysts as well as religious studies scholars.
Published by the  Routledge Press, Psyche and Soul Series – series editors Marie Hoffman, Jill Salberg, and Melanie Suchet. This title is now available for pre-order from Amazon.com, Barnes & Noble, and Routledge Press.
Link:  https://www.routledge.com/Old-and-Dirty-Gods-Religion-Antisemitism-and-the-Origins-of-Psychoanalysis/Cooper-White/p/book/9780415790994
Review:
"At a time in history when there has been a resurgence of right-wing, xenophobic, anti-immigrant, and nationalistic, and even racial-purity movements, both in Europe and the United States, Pamela Cooper-White's Old and Dirty Gods is an important historical, moral, and psychological contribution. She enhances our understanding of the origins of psychoanalysis and its tangled interconnection with antisemitism, racism, and immigration. Cooper-White provides a valuable examination of the early analysts around Freud and their relation to religion, and provides a detailed and thorough study of the impact of antisemitism on these early pioneers and on their legacy throughout the ongoing history of psychoanalysis."
–Lewis Aron, PhD, Director, New York University Postdoctoral Program in Psychotherapy & Psychoanalysis
About the Author:
Pamela Cooper-White is the Christiane Brooks Johnson Professor of Psychology and Religion at Union Theological Seminary. The research was begun while she was the 2013-14 Fulbright-Freud Scholar of Psychoanalysis at the Sigmund Freud Museum in Vienna, Austria. She has authored a number of previous books including Braided Selves: Collected Essays on Multiplicity, God, & Persons; Many Voices: Pastoral Psychotherapy in Relational and Theological Perspective; Shared Wisdom: Use of the Self in Pastoral Care & Counseling; The Cry of Tamar: Violence against Women & the Church's Response; and Schoenberg & the God Idea: The Opera 'Moses und Aron'.
Link:  https://www.routledge.com/Old-and-Dirty-Gods-Religion-Antisemitism-and-the-Origins-of-Psychoanalysis/Cooper-White/p/book/9780415790994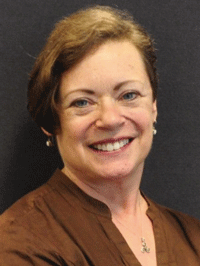 The Rev. Pamela Cooper-White, PhD
Christiane Brooks Johnson Professor of
Psychology and Religion
Union Theological Seminary
3041 Broadway
New York, NY 10027  USA
Email Pamela Cooper-White