Presentation Announcement by Jill Salberg (USA)
It is widely accepted that the traumas of parents, grandparents, and ancestors are deeply woven into the psychological fabric of the living, often manifesting in the form of psychological vulnerability throughout life. But this presents a particular enigma for both patient and psychotherapist alike: how can the material be known and worked with when it belongs to someone else – mother, grandmother, father, grandfather, or great grandparent?  Dr. Jill Salberg and Dr. Haydée Faimberg recently discussed these themes in a program they gave in London on November 18, 2017.
These two speakers, both psychoanalysts, each offered her own distinct understanding of how intergenerational transmission operates in the psyche and how it can surface in a therapy or analysis. They proposed that a certain quality of listening to the patient's reactions to the analyst can play a vibrant part in this process, and that attunement to the patient's movement from presence to absence in the relationship also provides vital clues to the intergenerational attachment patterns that are passed across three generations. Each speaker presented her work, followed by a dialogue between the two. The dialogue was predicated on "listening" and how each other's work is heard and received. Their conversation was then opened up to a dialogue with the audience.
About the Presenters: 
Haydée Faimberg, MD, is a training and supervising analyst with the Société Psychanalytique de Paris and the Asociación Psicoanalitica Argentina. She is a former Vice-president of the International Psychoanalytical Association. She is a recipient of the Haskell Norman Award in 2005 and the Mary Sigourney Award in 2013, for her significant contributions to clinical psychoanalysis and psychoanalytic thought. Faimberg's best-known work is The Telescoping of Generations: Listening to the Narcissistic Links between Generations (Routledge, 2005). Additionally her writings include the innovation of some psychoanalytic concepts, including the "as yet situation," which proposes a broader concept of nachträglichkeit (après-coup or deferred action) than that proposed by Freud in Letter 52. Faimberg developed a method called "listening to listening" to discuss clinical material in groups.  She is in private practice in Paris.
Jill Salberg, PhD, ABPP, is a clinical adjunct Associate Professor of Psychology, faculty member and clinical consultant/supervisor at the NYU Postdoctoral Program in Psychotherapy and Psychoanalysis, faculty and a supervisor at the Stephen Mitchell Center for Relational Studies and the Institute for Contemporary Psychotherapy. She is a contributor to and the editor of the book Good Enough Endings: Breaks, Interruptions and Terminations from Contemporary Relational Perspectives, (2010) Routledge. She has co-edited two books with Sue Grand, The Wounds of History: Repair and Resilience in the Trans-generational Transmission of Trauma and Trans-generational Trauma and Dialogues Across History and Difference (2017), Routledge/Taylor & Francis Group. She has conceived of and co-edits a new book series, Psyche and Soul: Psychoanalysis, Spirituality and Religion in Dialogue at Routledge/Taylor & Francis Group. She is in private practice in Manhattan.
Link:  http://www.confer.uk.com/relationships-book.html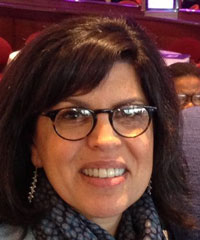 Jill Salberg, PhD, ABPP
155 West 71st Street, Suite 1D
New York, NY 10023  USA
Email Jill Salberg

Four Presentations by Jonathan H. Slavin (USA) and Miki Rahmani (Israel)
April, 2017 – Mexico City chapter IARPP and Mexico City Institute of the Family:
"The Resurrection of Agency From the Ashes of War:  A Son as Therapist to His Father."
In this program a detailed case was presented through audio excerpts used with permission. During the course of this treatment the frozen father-son relationship transformed in the unexpected and dramatic recognition of the father's trauma and its effects upon his son. Discussion focused on the way in which trauma is conveyed and constructed within families in the interpersonal transactions that suffocate agency, and how these frozen pathways to agency may be unlocked in treatment.
June, 2017 – School of Comparative Psychotherapy, Florence, Italy:
"Touching Becomes Touching: Mind, Body, and Sexuality in a New Relational Psychoanalysis."
In this full-day workshop we explored some of the ways sexuality embodies all of the potential for human experiencing in ourselves and in relationship: the driven and surrendering, the edges of passion and violation, the paradox of relationship and dissociation, attunement and personal desire. Our focus was on sexuality in the powerful, brain changing interactions between parents and children, and on the powerful, brain changing interactions between patients and therapists. The workshop included detailed clinical presentations and live supervision.
September, 2017 – Toronto Institute for Contemporary Psychoanalysis:
"'Those 45 Minutes Completely Changed my Life!' Freud's Consultation with ML and What 21st Century Therapists Can Learn From It."
In this workshop we undertook a new look at the evolution of Freud's views on the treatment process, not as the familiar classical analyst, but to witness the uncanny emergence of frankly relational themes and ideas. We did this by examining two of his most important technical papers during the last 20 years of his work, and by discussing the revolutionary way he worked with a woman who saw him once for 45 minutes when she was 18 years old and gave a detailed account of this meeting 70 years later at the age of 88. "Those 45 minutes," she said, "changed my life."
October, 2017 – The University of Oxford:
"Personal Agency in Development and Treatment."
In this full day workshop we examined how the ability to experience a sense of personal agency is established in the mind and how it may be disrupted and suffocated in the course of relational engagements and trauma during development. Through detailed clinical presentations and an examination of a uniquely told case of a person who saw Freud one time for 45 minutes early in her life and spoke about it 70 years later, we examined how an experience of personal agency may be reconstructed in the crucible of the treatment encounter.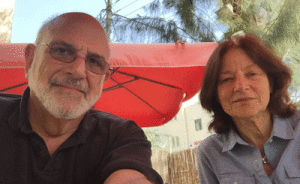 Jonathan H. Slavin, PhD, DHL, ABPP
Email Jonathan Slavin
Miki Rahmani, MA
Email Miki Rahmani
Two Presentations by Ruth Lijtmaer (USA)
Ruth Lijtmaer recently presented her paper, "The Political is Personal and the Personal Has a Voice," as part of the panel, "Two voices in Harmony or Disharmony:  The Psyche and its Social World," at the Association for the Psychoanalysis of Culture and Society (APCS) conference.  The conference theme was Voice: Psychoanalytic, Cultural, and Social Justice Perspectives.  It took place October 20-21, 2017, in New Brunswick, New Jersey.
In this paper, Lijtmaer showed how the political climate that we are living in today has made politics a theme of everyday therapy. After the election, therapists are struggling with patients' concerns about being deported, ethnic discrimination, being sexually abused, or not having health insurance. These are real situations in the outside world that affect the intrapsychic life of patients and therapists.

Lijtmaer presented her paper, "Time of Hope or Dread?" as part of the panel entitled, "Is There Time to Escape?  Mass Migration and the Feeling of Belonging / Not Belonging." She presented this at the International Forum for Psychoanalytic Education (IFPE) conference, the theme of which was Time.  It took place November 9-11, 2017, in Ft. Lauderdale, Florida.
In this paper, Lijtmaer distinguished the difference between immigrants and asylum seekers/exiles. Immigrants have time to prepare for their trip to another country. Their move is motivated by economic difficulties, reunite with family or other reasons. Exiles and refugees leave in a rush with no time to prepare their move.  This presentation focused on the psychological implications of being forced to leave the native country, the struggles to survive the trip, and the treatment of the host country.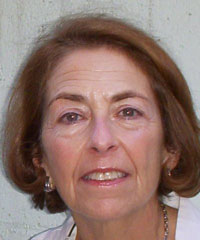 Ruth M. Lijtmaer, PhD
88 West Ridgewood Ave.
Ridgewood, NJ 07450   USA
Email Ruth Lijtmaer