By Andrew Samuels (UK)
A New Therapy for Politics
Andrew Samuels has established an international practice as a political consultant, working with senior politicians, political parties, and activist groups. Now, in a long-anticipated tour-de-force that is both compassionate and intellectually stimulating, this book deepens in a new and innovative style his engagement with themes such as economics, ecopsychology, leadership, aggression and violence, the role of  the individual in progressive politics, and sexuality and spirituality in political  contexts. Published by Karnac (2015).
Reviews:
"What could be more important than bringing to politics and the great social issues of our time the profound and clarifying perspective of psychodynamic thinking?  Once  again Andrew Samuels challenges and inspires us with questions we haven't dared formulate, and thankfully, at the same time, offers a brilliant analysis of the difficulties that overwhelm and obstruct the pursuit of them."
—Jessica Benjamin, psychoanalyst and author of Shadow of the Other
"At a time when policy-makers are looking to psychology for simplistic answers to complex problems, and when psychotherapy is being co-opted in the service of capitalism, A New Therapy for Politics? offers an essential, radically different vision of  the interplay between the political and the psychoanalytic. Now that politics seems more stuck than ever, Samuels' fresh and provocative analysis might help us understand this condition, and what it would take to change it."
—William Davies, author of The Happiness Industry
"Andrew Samuels always challenges us. This book extends his themes of the polity and the therapeutic. Every day, political crises emerge which lend themselves to psychoanalytic analysis and therapeutic interventions. Who will be brave enough to listen?"
—Susie  Orbach,  psychoanalyst  and writer
Link: http://www.karnacbooks.com/product/a-new-therapy-for-politics/37170/
Cover image: Malevic, Kasimir (1878-1935): Painterly Realism. Boy with Knapsack Digitale (1) – Color Masses in the Fourth Dimension, 1915. New York, Museum of Modern Art (MoMA). Oil on canvas, 28 x 17 ½' (71.1 x 44.5 cm). Acquisition confirmed in 1999 by agreement with the Estate of Kazimir Malevich and made possible with funds from the Mrs. John Hay Whitney Bequest (by exchange). 816.1935 © 2015. Digital image, The Museum of Modern Art, New York/Scala, Florence.

The Political Psyche Classic Edition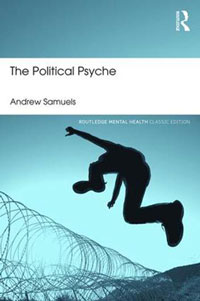 What can depth psychology and politics offer each other? In The Political Psyche Andrew Samuels shows how the inner journey of analysis and psychotherapy and the passionate political convictions of the outer world are linked. He brings an acute psychological perspective to bear on public themes such as the market economy, environmentalism, nationalism, and anti-Semitism. But, true to his aim of setting in motion a two-way process between depth psychology and politics, he also lays bare the hidden politics of the father, the male body, and of men's issues generally. A special feature of the book is an international survey into what analysts and psychotherapists do when their patients/clients bring overtly political material into the clinical setting. The results, including what the respondents reveal about their own political attitudes, destabilize any preconceived notions about the political sensitivity of analysis and psychotherapy. This Classic Edition (Routledge, 2016) of the book includes a new introduction by Andrew Samuels.
Reviews:
"Everyone involved in public policy should celebrate the publication of The Political Psyche."
– The Guardian
"A revolutionary book. . . challenging assumptions, uncovering the shameful and the hidden, introducing fresh new ideas and showing ordinary things from extraordinary angles. As topical today as it was twenty five years ago, shortly after the Gulf War."
– Self & Society (Retro Review, 2014)
"A first rate treatise on psychology and politics…a text well worth reading. Samuels' brilliance as a theoretician, stylist and psychologist appears with great persuasiveness."
– Political Psychology
Link: https://www.routledge.com/products/9781138888470

The Plural Psyche Classic Edition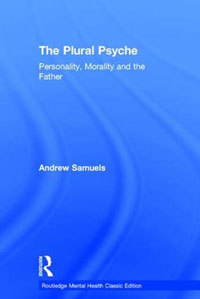 Pluralism can bridge the gaps that have opened up between personal experience, psychotherapy, and cultural criticism. In The Plural Psyche: Personality, Morality and the Father, a provocative, much praised and widely discussed book, Andrew Samuels lays bare the political implications of the personal struggle everyone has to hold their many inner divisions together. He also shows how pluralism can inspire new thinking in many areas including moral process, the construction of gender, and the role of the father in the development of sons and daughters. In addition, there are innovative chapters on clinical work, focusing on imagery and on countertransference. These themes come to life in a way that makes a significant contribution to debates about psychotherapy, gender, parenting and difference. This Classic Edition (Routledge, 2016) of The Plural Psyche includes a new introduction by Andrew Samuels.
Reviews:
"Very relevant to important depth psychological controversies and even to important general political arguments of the present day … original and stimulating."
– British Journal of Psychiatry
"A way to deal creatively, but by no means softly, with differing views of the psyche. … A first rate job … interesting, valuable and stimulating … lively and consciousness expanding."
– Journal of Analytical Psychology
Link: https://www.routledge.com/products/9781138888425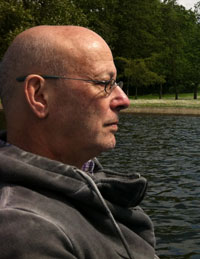 Andrew Samuels is recognized as a leading commentator from a psychotherapeutic perspective on political and social problems. He was one of the two co-founders of Psychotherapists and Counsellors for Social Responsibility and chair of the UK Council for Psychotherapy. He is Professor of Analytical Psychology at the University of Essex and holds visiting chairs at New York, Macau, Roehampton and Goldsmiths, University of London. His many books have been translated into numerous languages, and include The Political Psyche; Politics on the Couch; and Passions, Persons, Psychotherapy, Politics.
website: www.andrewsamuels.com