By Andrew Samuels (UK)
International Journal of Jungian Studies, Vol. 7, No. 3, p. 227-241, 2015.
In this paper the author reviews the distortions of global politics wrought by US power and also by US vulnerability. It is understandable that many in the West are far from proud of the achievements of their culture. Those whose concern is for the management of climate change via ecopsychology are right to challenge "climate change denial." But it is problematic when "salvation" is sought from other cultures alleged to have a closer connection to "nature" (itself a problematic term). Though well-meaning, this, the author contends, is politically and psychologically damaging. The author charges many Jungian attempts to compare the "Western psyche" and the "psyche" of indigenous peoples such as the Navajo Native Americans with cultural colonialism, Orientalism, and idealisation. He suggests that other political pathways and projects are needed if the desires of analytical psychology and Jungian studies to exercise social responsibility are to be realised.
Keywords: colonialism; ecopsychology; indigenous peoples; nature; Orientalism; Trickster; US hegemony
Link: http://www.tandfonline.com/doi/abs/10.1080/19409052.2015.1016882?journalCode=rijj20#.VlJSiunzebA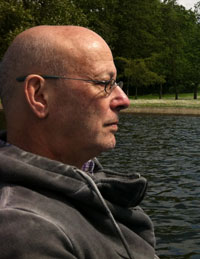 Andrew Samuels is recognized as a leading commentator from a psychotherapeutic perspective on political and social problems. He was one of the two co-founders of Psychotherapists and Counsellors for Social Responsibility and chair of the UK Council for Psychotherapy. He is Professor of Analytical Psychology at the University of Essex and holds visiting chairs at New York, Macau, Roehampton and Goldsmiths, University of London. His many books have been translated into numerous languages, and include The Political Psyche; Politics on the Couch; and Passions, Persons, Psychotherapy, Politics.
website: www.andrewsamuels.com
Email Andrew Samuels