By Loray Daws (Canada)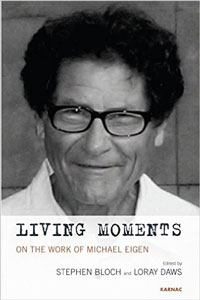 Living Moments: On the Work of Michael Eigen,
Edited by Stephen Bloch and Loray Daws (Karnac, 2015).
Michael Eigen is widely regarded as a significant and increasingly influential figure in contemporary psychoanalysis. His writings represent a singular interpretation of Bion and Winnicott, as well as being characterized by a striking and poetic style. This collection of papers, by contributors in the USA, Israel, Australia, and South Africa, reveals how his works yield creative and generative possibilities with profound clinical and cultural implications. The papers are divided into three sections: Reflections (psychoanalytic and philosophical concerns such as Heidegger, the Hindu goddess Kali, Buddhism, the sense of time), Refractions (clinical implications, papers on murder and aliveness, the nature of the analytic interaction, addiction, and work with the mother-infant relationship), and Responses (personal impacts of his works, as well as poetry and the thoughts of a creative writer on Eigen's oeuvre). There are also papers on the experience of supervision with Michael Eigen as well as on his weekly seminars on Bion, Winnicott, and Lacan, ongoing for more than forty years, in New York. The book is a long-overdue celebration of and homage to a creative and unique figure in contemporary psychoanalysis.
With a Foreword by the late Dr. James Grotstein and a complete bibliography of Michael Eigen's writings compiled by Loray Daws.
 http://www.karnacbooks.com/product/living-moments-on-the-work-of-michael-eigen/33821/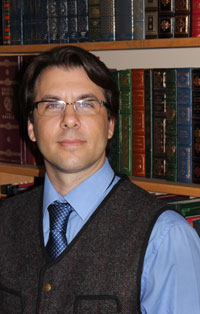 Loray Daws is a clinical psychologist and psychoanalytic psychotherapist currently in private practice in British Columbia, Canada. He is founding member of the South African and British Columbia Masterson Institutes as well as a faculty member of the International Masterson Institute in New York, where he completed a post-graduate training program in the disorders of the self.
Stephen Bloch is clinical psychologist and Jungian analyst in Cape Town, South Africa. He is a founding member of the Southern African Association of Jungian Analysts and has served on its Executive, Assessment and Review, Ethics, and Library Committees. He has given training seminars on transference and countertransference, dream interpretation, Klein, Winnicott, Bion and Eigen, the psychoanalytic frame, music and psychoanalysis, embodiment, and psychotherapy with the meditating patient.