By Helena Hargaden (UK)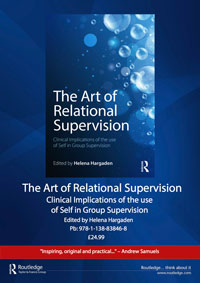 The Art of Relational Supervision (Routledge, 2015)
demonstrates the clinical implications of the relational approach when applied to supervision. Describing her philosophical and theoretical rationale for setting up relational supervision groups, Helena Hargaden's goal in supervision is to reveal the relational unconscious within the client/therapist relationship. Here, with chapters from members of these groups, the vitality of supervision is brought to life as the clinical implications of the therapist's internal world are highlighted by group members. The complexity of group dynamics are explored and psychotherapists show how this positively affects their work with clients and patients.
The main themes examined in the book are the:
Bi-directionality of the relational unconscious
Ubiquity of therapeutic enactments and ruptures
Intuitive use of improvisation
Co-creation of the intersubjective third – the analytic third
Focus on mutuality and reciprocity.
This volume is edited by Helena Hargaden, an integrative psychotherapist and an international speaker on relational psychotherapy, as well as an award winning writer on relational transactional analysis. Filled with case study examples, readers of The Art of Relational Supervision will gain a deep insight into the complex dynamics which form an integral part of any supervision, and discover how this type of relational approach strengthens the therapeutic relationship to bring about significant psychological change for the client. It will be an invaluable resource for psychotherapists, counselors, and psychologists.
Review:
"Inspiring, original and practical. This could transform how we think of supervision, whether in training settings or for qualified people. Against a background of a superb critical appreciation of what 'relational' means – sharp and fascinating in itself – the book tells it like it is in group supervision."
–Andrew Samuels, Professor of Analytical Psychology, University of Essex
Link: www.routledge.com/9781138838468
(20% Discount Available – enter the code FLR40 at checkout).
For more details, or to request a copy for review, please contact:
Natalie Turner, Marketing Assistant, Click here to email Natalie Turner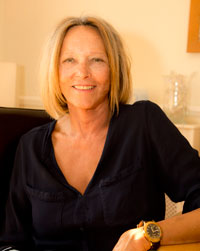 Helena Hargaden, DPsych, MSc, TSTA
UKCP Registered Integrative Psychotherapist,
Relational Transactional Analyst
29 Heatherstone Road
Worthing  BN11 2HD
Email Helena Hargaden