By Maria Tammone (Italy) and Christina Emanuel (USA)
Dear IARPP Members,
We are pleased to present the current edition of the eNews, our online newsletter linking IARPP members around the world with news from our community.
The highlight of this issue is "An Appreciation of Susi," in which we celebrate the contributions of our outgoing IARPP President, Susanna Federici (Italy), whose term ends at the end of the year. As co-editors of the eNews, we have benefited greatly from Susi's leadership and kindness. We look forward to working closely with our incoming President, Chana Ullman (Israel), whose term begins in 2016.
The IARPP Board of Directors is also soliciting nominations for two open positions. Details of the nomination process are in this issue of the eNews, as is a call for papers for a panel comprised of candidates at the Rome conference coming up in June. Also in candidates' news, the Candidates' and Webinar Committees are pleased to announce an upcoming webinar featuring Irwin Z. Hoffman, with details also in this issue.
In addition to updates from other committees and conference reviews, rounding out this edition of the eNews is an interview with Alejandra Plaza, the Chair of IARPP-Mexico. Mexico's chapter is new and rapidly gaining interest and momentum, thanks in no small part to Alejandra's outstanding leadership. We are pleased to introduce you to her.
We are also pleased to feature the new trademarked logo for IARPP, featured on the cover of the eNews.  It is now the official image of our organization.
Thank you to the IARPP community for supporting and submitting items for publication in the Bookshelf and eNews. Keep those submissions coming! Our next deadline for submissions will be January 25, 2016.
 Please read below for instructions to submit pieces for future editions of the Bookshelf and eNews.
Sincerely,
Christina Emanuel (USA) and Maria Tammone (Italy)
Co-editors, IARPP Bookshelf and eNews
When submitting articles to the eNews or Bookshelf, please include the following:
 The title of your book, article, or presentation
 A brief description of the content, such as an abstract
 A link to a publisher if there is one
 Artwork or a photo of the book cover if applicable
For presentations, please spell out all acronyms and include the location
A photograph of yourself in jpeg format
 Your professional contact information for our readers as you would like it to appear publicly
Please send all submissions to Maria Tammone
 and Christina Emanuel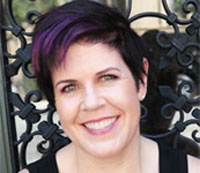 Christina Emanuel, MFT, PsyD
16 S. Oakland Ave., Suite 201
Pasadena, CA 91101
USA
Email Christina Emanuel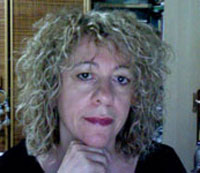 Maria Tammone, MD
Via Montegrappa 46
00048 Nettuno/Roma
Italia
Email  Maria Tammone